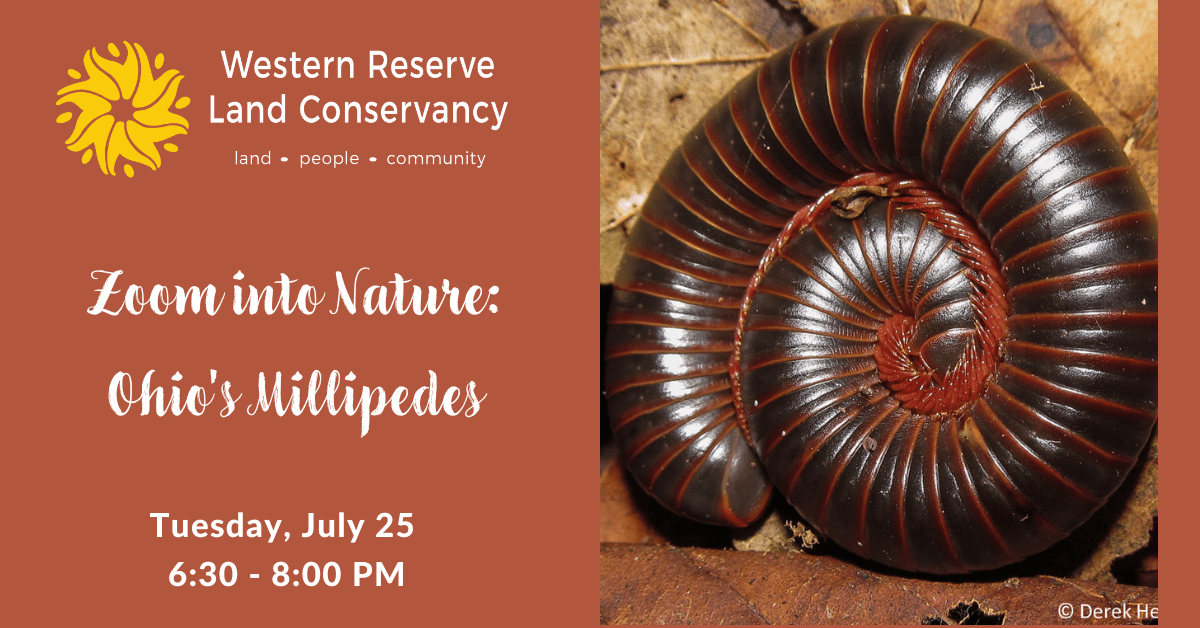 Join us virtually for a presentation with Dr. Derek Hennen on Ohio's Millipedes! Millipedes are all around us: under leaves, in logs, and sometimes in our homes. They were among the first animals to live on land, and play a critical role in forest nutrient cycling. Ohio is home to over 50 millipede species, with more yet to be described. Join us as Dr. Hennen takes us on a tour of the biodiversity of millipedes, ranging from the miniscule pincushion millipedes to toxic, cyanide-producing cherry millipedes.
Event details:
Tuesday, July 25 | 6:30 PM – 8:00 PM
FREE virtual event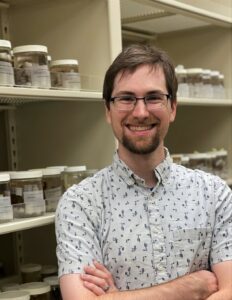 About Derek Hennen
Dr. Derek Hennen is an entomologist and naturalist specializing in the taxonomy of Appalachian myriapods. He received his doctorate in Entomology from Virginia Tech, where he researched the biology and systematics of Appalachian millipedes. He has authored 11 scientific papers and has conducted extensive fieldwork collecting millipedes throughout the eastern United States, as well as in Mexico and Vietnam. He first became interested in millipedes while he was an undergraduate at Marietta College in Marietta, Ohio. After he graduated, he earned a Masters in Entomology from the University of Arkansas, where he studied leaf litter arthropods. Derek runs a Twitter account (twitter.com/DearMillipede) to spread knowledge and appreciation for myriapods, and also leads educational hikes and workshops about the biology and identification of millipedes and centipedes. In 2021, he authored the Millipedes of Ohio field guide, published by the Ohio Division of Wildlife. He is a Research Associate with the Virginia Museum of Natural History and lives in Blacksburg, Virginia.
Register here:
Organizer: Renee Boronka, rboronka@wrlandconservancy.org, 216-533-8761