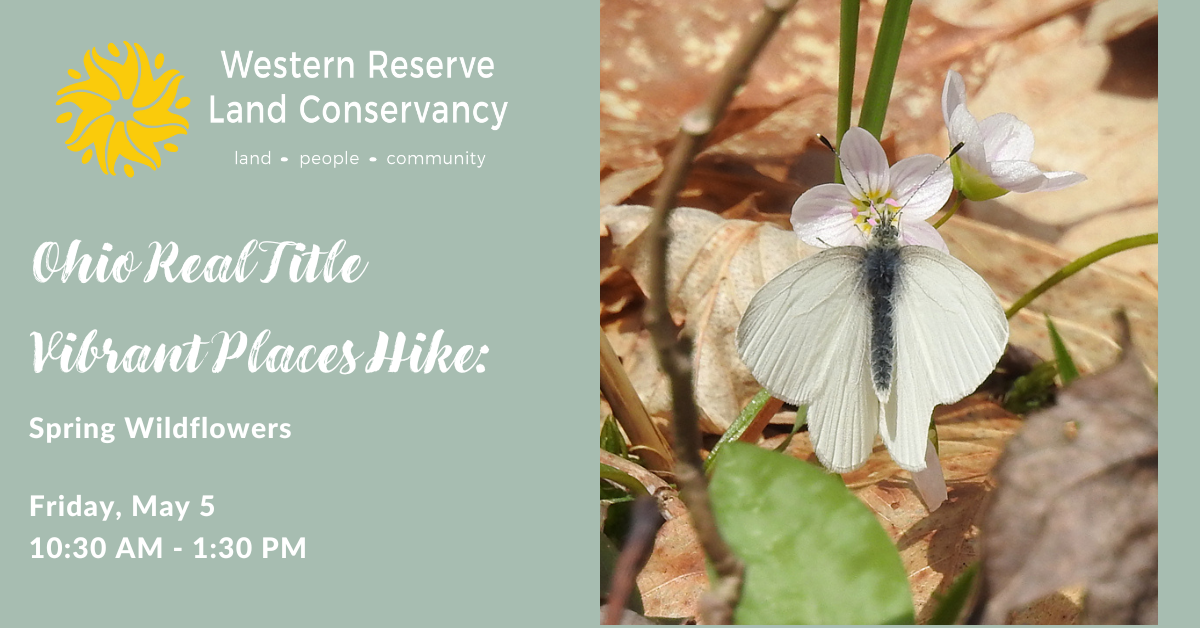 Ashcroft Woods protects an amazingly diverse display of spring wildflowers. Also known as spring ephemerals, these plants are short lived and take advantage of the sunlight of our rich forests prior to tree leaf out.
We'll walk a 2-mile, loop trail at the preserve with views of all the typical species found in northeast Ohio. The trail will be wet, muddy and strenuous in spots.
One of the Land Conservancy's Signature Preserves, Ashcroft Woods permanently protects over 1,000 acres of swamp and upland forests, as well as wetland habitats.
Advanced registration is required.
Event Details:
Friday, May 5 from 10:30 am – 1:30 pm
Leader: Judy Semroc, Naturalist & Field Biologist and George Warnock, Land Steward at Western Reserve Land Conservancy
Fee: FREE
Location: Directions will be sent to registrants. Ashcroft Woods is in Rome, OH.
LIMIT: 25
Register here:
Organizer: Renee Boronka, rboronka@wrlandconservancy.org, 216-533-8761