The Land Conservancy has partnered with the Western Cuyahoga Audubon Society to bring you an exciting bird watching event at Brighton Park with David Lindo.
Known as The Urban Birder, Mr. Lindo is a broadcaster, writer, speaker, educator and bird tour leader. His mission is to engage city folk around the world with the environment through the medium of birds. He'll be traveling to Cleveland from the UK for a weekend of birding on Ohio's north coast.
Brighton Park is a brownfield turned greenspace in the heart of Cleveland's Old Brooklyn neighborhood. Western Reserve Land Conservancy and its partners spent over 10 years protecting and reclaiming this site. Today it serves as a vibrant greenspace for neighborhood residents to enjoy. The trail through Brighton Park is a key connector between the Cleveland Metroparks Zoo and the Towpath Trail.
Advanced registration is required.
All Land Conservancy events respect CDC guidelines and social distancing.
Event details:
Saturday, May 6, 2023 from 9 AM – 10:30 AM
Leader: David Lindo, The Urban Birder
Fee: FREE
Location: Directions will be sent to registrants. Brighton Park is located in the Old Brooklyn Neighborhood of Cleveland, OH.
LIMIT: 25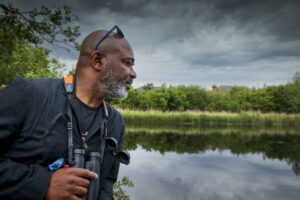 Biography of David Lindo
David Lindo has written countless articles on urban birds, urban conservation and wildlife in general for many websites, publications and magazines and has written the Forwards to several books. He is a regular television and radio presenter and has been featured on the BBC, ITV, Channel 4 in the UK as well as other TV and radio channels around the world including CBS in the United States.
Mr. Lindo was recently named as the 7th most influential person in wildlife by BBC Wildlife Magazine and in 2020 was shortlisted for the Professional Publishers Association (PPA) Columnist of the Year Award. He sat as a judge for the prestigious Wildlife Photographer of the Year 2021 and Bird Photographer of the Year 2021.
He is a Fellow of the International League of Conservation Writers and a member of the British Travel Writers Guild. He is the Founder of the Tower 42 Bird Study Group and Britain's Vote National Bird Campaign in 2015 that resulted in over 226,000 votes.
He was awarded the prestigious HH Bloomer Award in 2021 by the Linnean Society of London and has a play based on his life as The Urban Birder currently being staged by Wroclaw Contemporary Theatre, Poland.
He is the author of The Urban Birder (Bloomsbury) 2011, Tales From Concrete Jungles (Bloomsbury) 2015, #Urban Birding (Kosmos) 2018, How To Be An Urban Birder (Princeton/WildGuides) 2018 and The Extraordinary World of Birds (DK) 2022.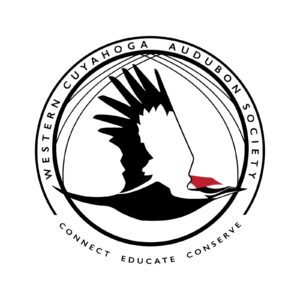 Register here:

Organizer: Renee Boronka, rboronka@wrlandconservancy.org, 216-533-8761
PLEASE NOTE: You may be photographed or recorded by the Western Reserve Land Conservancy during this event. Your image or words may be used in materials prepared by or for the Land Conservancy, including marketing related materials.