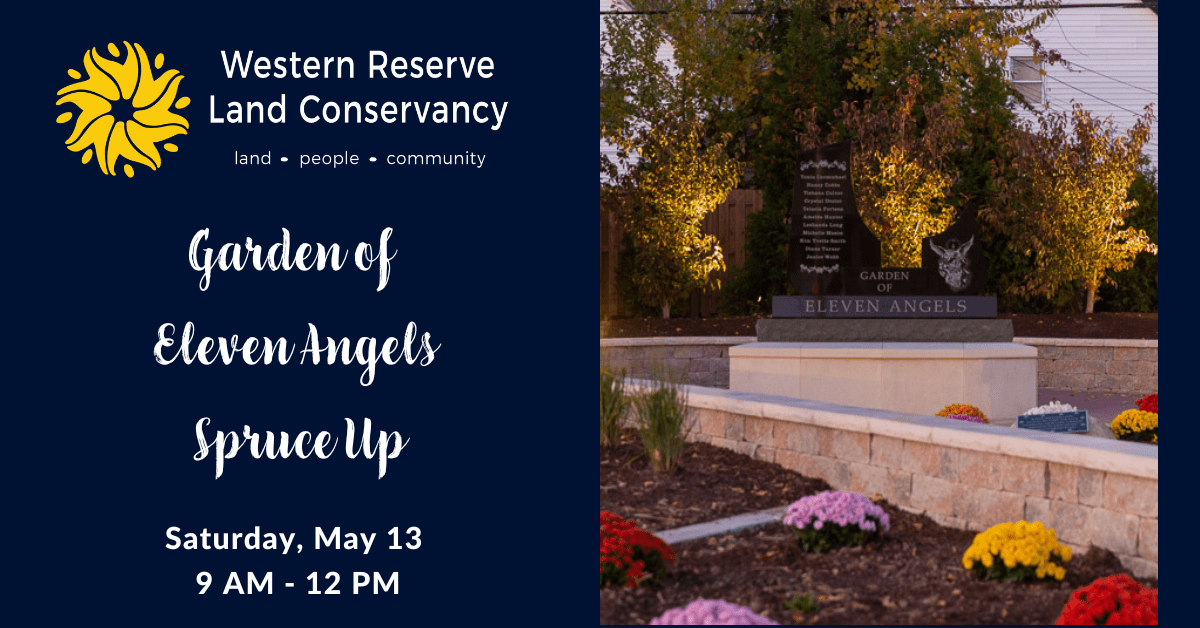 Join us for the Garden of Eleven Angels Spruce Up!
Clean up and plantings begin at 9 AM with light refreshments provided.
Event details:
Saturday, May 13 | 9 AM – 12 PM
12205 Imperial Ave, Cleveland, OH 44120
All clean up materials will be provided. Please wear closed toed shoes as you may be walking on uneven terrain.
Questions? Contact Maria Kaufman at mkaufman@wrlandconservancy.com or 440-528-4162
Register here:
PLEASE NOTE: You may be photographed or recorded by the Western Reserve Land Conservancy during this event. Your image or words may be used in materials prepared by or for the Land Conservancy, including marketing related materials.