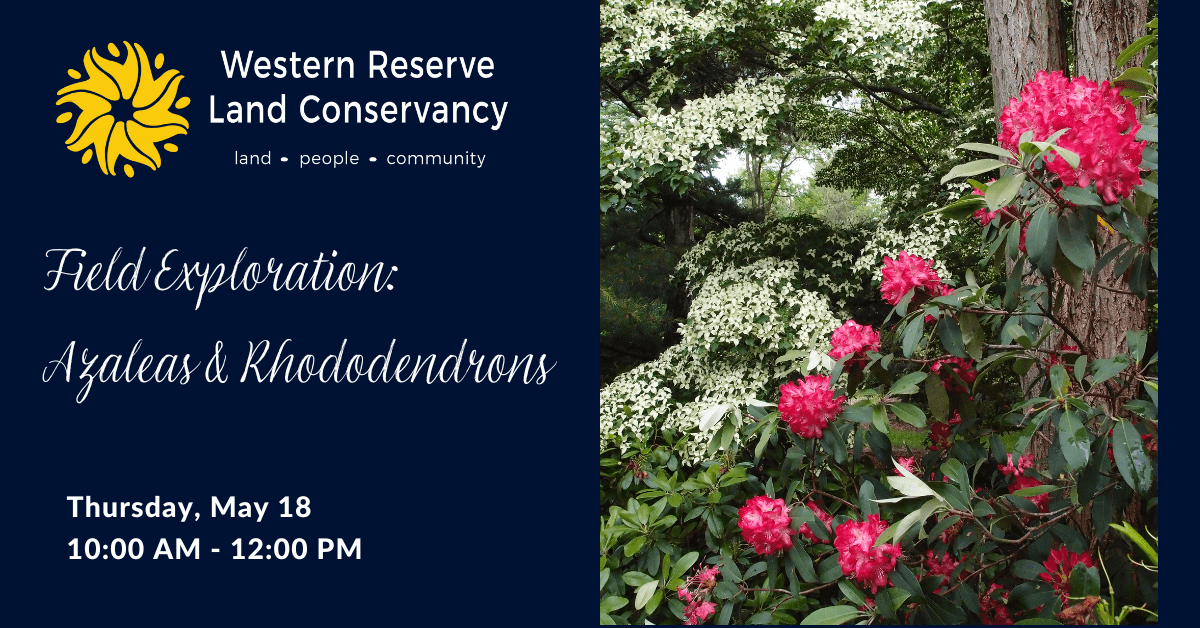 Holden Forests and Gardens' David G. Leach Research Station is a hidden gem just south of Lake Erie in Madison, Ohio. Founded by the late David Leach in 1970, the station has focused on the development of new rhododendrons and other landscape plants for cold places. Recently, the station has also started a rhododendron conservation program, focused especially on North American native rhododendrons and azaleas. With several thousand rhododendrons and countless other unique plants, the station is a botanical wonderland and a growing resource for the region. Join us for a private tour of the site with Rhododendron Collections Manager Connor Ryan.
Advanced registration is required.
All Land Conservancy events respect CDC guidelines and social distancing.
Event details:
Thursday, May 18 from 10 am – 12 pm
Leader: Connor Ryan, Rhododendron Collections Manager, Holden Forests & Gardens
Fee: FREE
Limit: 25 people
Location: Directions will be sent to registrants. The David G. Leach Research Station is located in Madison, OH.
Register here:

Organizer: Renee Boronka, rboronka@wrlandconservancy.org, 216-533-8761
PLEASE NOTE: You may be photographed or recorded by the Western Reserve Land Conservancy during this event. Your image or words may be used in materials prepared by or for the Land Conservancy, including marketing related materials.