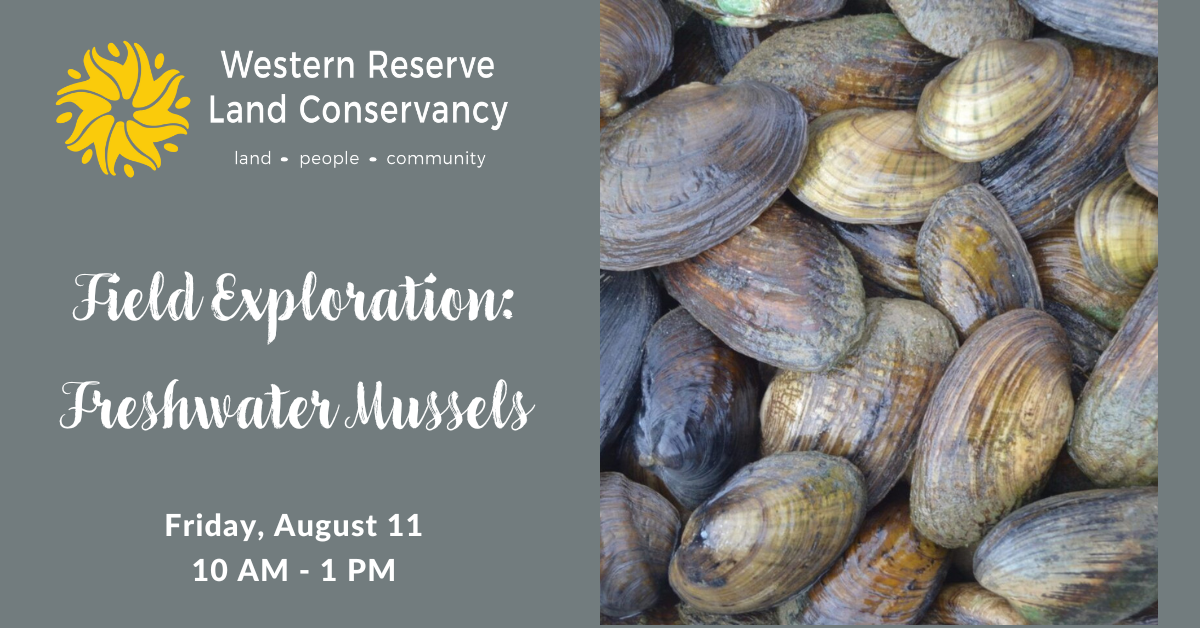 Spend the morning exploring the diversity of freshwater mussels in a pristine stretch of Rock Creek in Ashtabula County. We'll visit a 31-acre private preserve that is protected with a conservation easement held by the Land Conservancy.
Plan to wade in the stream and help the leaders gather mussels. Our leaders will interpret all things in nature with a special emphasis during this trip on covering the natural history of freshwater mussels.
Advanced registration is required.
Event details:
Friday, August 11 from 10:00 am – 1:00 pm
Leader: Judy Semroc, Naturalist at Nature Spark and Dale Dunford, Land Steward at Western Reserve Land Conservancy
Fee: $10/person
Limit: 20 people
Location: Directions will be sent to registrants. The preserve is located in Rome Twp, Ashtabula County, OH.
Register here:

Organizer: Renee Boronka, rboronka@wrlandconservancy.org, 216-533-8761
PLEASE NOTE: You may be photographed or recorded by the Western Reserve Land Conservancy during this event. Your image or words may be used in materials prepared by or for the Land Conservancy, including marketing related materials.