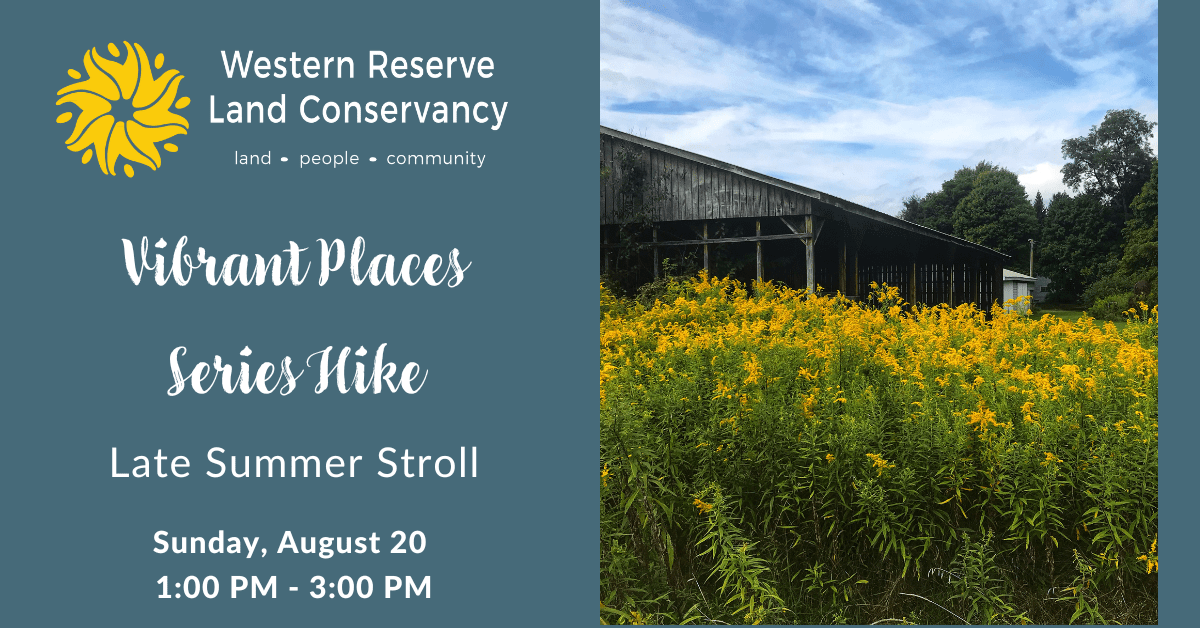 The Land Conservancy's Mikolaj Preserve is located within the Grand River watershed and contains high quality wetlands and cold water streams. Join as we walk through the varied habitats and explore the property for late summer's flora and fauna.
The 185-acre Mikolaj Preserve is owned and protected by the Land Conservancy.
Advanced registration is required.
Event details:
Sunday, August 20 from 1:00 to 3:00 PM
Fee: FREE
Location: Directions will be sent to registrants. Mikolaj Preserve is in West Farmington, Trumbull County, OH.
LIMIT: 25
Leader: Judy Semroc, Naturalist & Field Biologist and Renee Boronka, Western Reserve Land Conservancy
Registration has closed.
Organizer: Renee Boronka, rboronka@wrlandconservancy.org, 216-533-8761