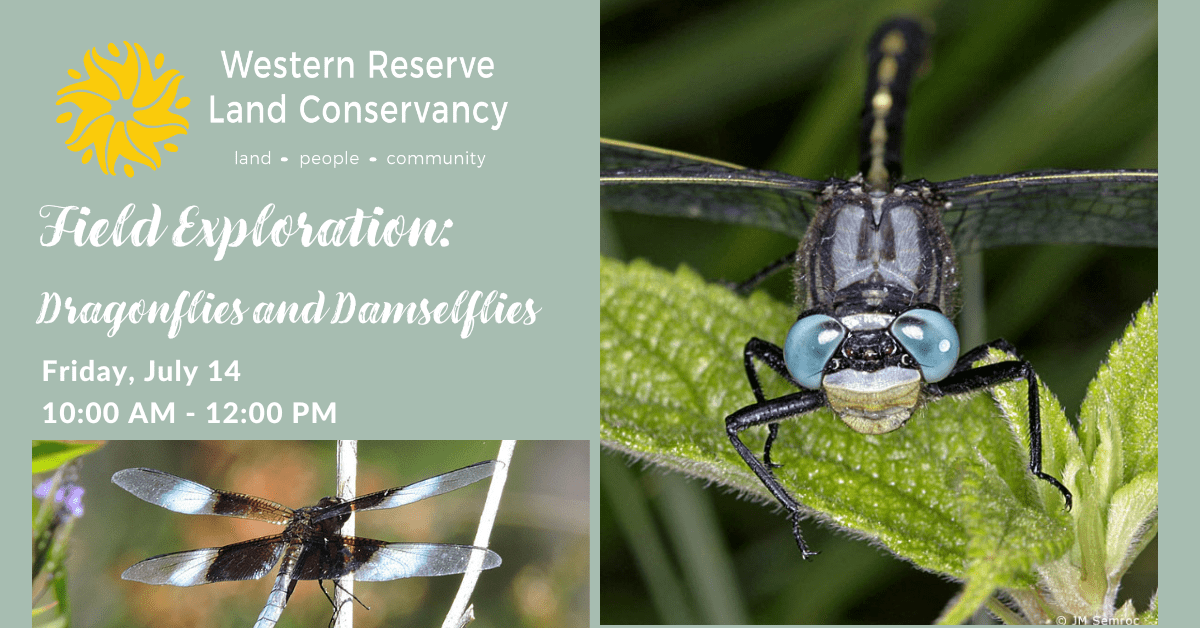 Spend the morning exploring the diversity of dragonflies and damselflies with Naturalist Judy Semroc. Plan to explore the ponds and other wetland features at BeechCliff Nature Preserve, which offers a mix of habitats that present an excellent opportunity for dragonfly and damselfly watching. Hopefully we'll be lucky to net a few so participants can see these stunning insects up close. Participants will learn the anatomy and natural history of these flying daredevils.
The Land Conservancy has protected over 70,000 acres of land in NE Ohio, providing permanent, long-term protection for our region's natural assets.
Advanced registration is required.
All Land Conservancy events respect CDC guidelines and social distancing.
Event details:
Friday, July 14 from 10:00 am – 12:00 pm
Leader: Judy Semroc, Naturalist at Nature Spark and Renee Boronka, Manager of Education & Outreach
Fee: $10/person
Limit: 20 people
Location: Directions will be sent to registrants. The preserve is located in Columbia Station, OH.
Register here:

Organizer: Renee Boronka, rboronka@wrlandconservancy.org, 216-533-8761
PLEASE NOTE: You may be photographed or recorded by the Western Reserve Land Conservancy during this event. Your image or words may be used in materials prepared by or for the Land Conservancy, including marketing related materials.