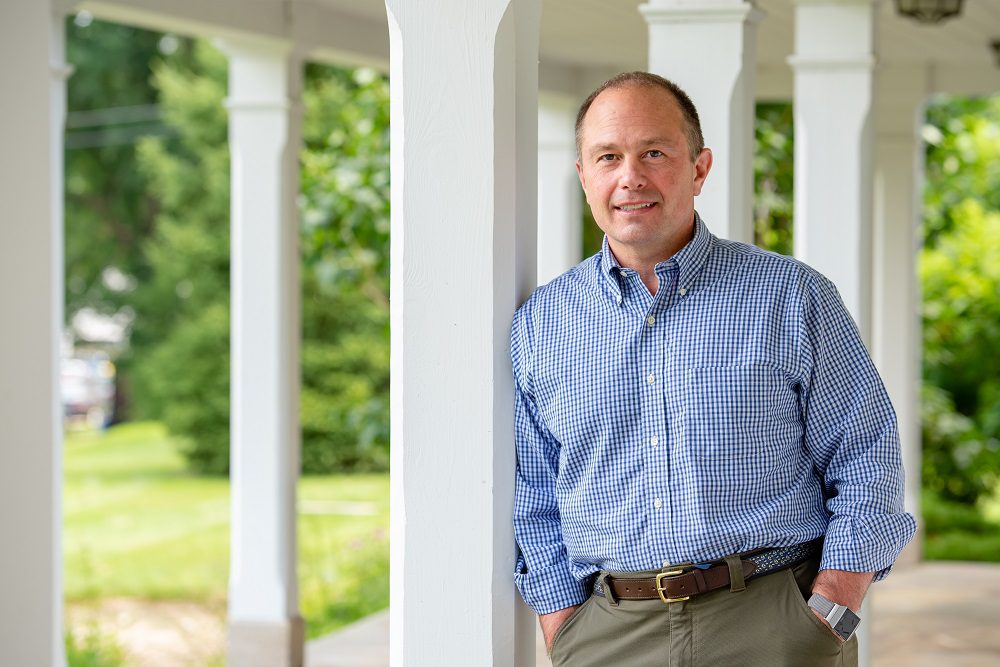 Western Reserve Land Conservancy's Rich Cochran named among 'Marquis Who's Who', distinguished list of leaders and achievers from around the globe
August 27, 2019
Northeast Ohio's own Rich Cochran— President and CEO of Western Land Conservancy, the largest conservation organization in Ohio— has been inducted into Marquis Who's Who, a prestigious list of leaders and achievers from around the globe. Those profiled are selected on the basis of current reference value considering factors such as position, noteworthy accomplishments, visibility, and prominence in a field.
"I am honored and humbled to be included among such a renowned group of individuals," said Mr. Cochran. "When you are passionate about your work and have an amazing team to support you, success follows. I am very proud of and grateful for the contributions we've made in conservation, restoration, urban reforestation and revitalization, and much more. These initiatives ultimately protect and contribute to the health and wellness of our community now and in the future."
Mr. Cochran is a nationally renowned conservationist and was the first employee of Western Reserve Land Conservancy (formerly known as Chagrin River Land Conservancy). He has led the Land Conservancy's growth through corporate mergers of 13 land conservancies. Today, the Land Conservancy generates more than $20 million in annual revenues, employs approximately 50 people and has preserved more than 57,000 acres to date.
Under his leadership, the Land Conservancy has increased net assets (exclusive of land) from $50,000 in 1995 to $14.5 million today. During the same period, preserved land has grown by more than 56,000 acres (valued at more than $500 million). Mr. Cochran is widely viewed as a visionary in the field of land conservation due to his leadership in urban revitalization and connecting people with nature in their daily lives.
"Rich is simply a wonderful leader," said Stella Dilik, Chief Development Officer at the Land Conservancy. "He has a contagious passion and a hands-on, motivating work ethic that has helped mold a team of extremely dedicated employees. We are thrilled to see his accomplishments acknowledged, and his name amongst this esteemed list of talented individuals."
Mr. Cochran was inspired to work in the field of conservation while backpacking across America in 1991 and 1992. He experienced the majesty and beauty of primordial wilderness areas, and he was stunned by the devastation left behind by clear-cut logging practices. On that fateful backpacking journey, he wrote a personal vision statement, which has guided his efforts ever since, to preserve land for the benefit of people.
For his exemplary efforts and accomplishments, Mr. Cochran was inducted into the Hiram College Garfield Society, was presented with the Conservation Award from the Cleveland Museum of Natural History and was recognized as the CEO of the Year by Crain's Cleveland Business Magazine. He served as chairman of the Cleveland Chapter of Young Presidents' Organization (YPO), is an alumnus of Leadership Cleveland, and has served on numerous boards of directors, including as a founder of Chagrin River Watershed Partners.
Mr. Cochran is a student of A. Parthasarathy, an eminent exponent of Vedanta, an ancient philosophy originated in India. He lives in Shaker Heights with his wife, three daughters, and two dogs.