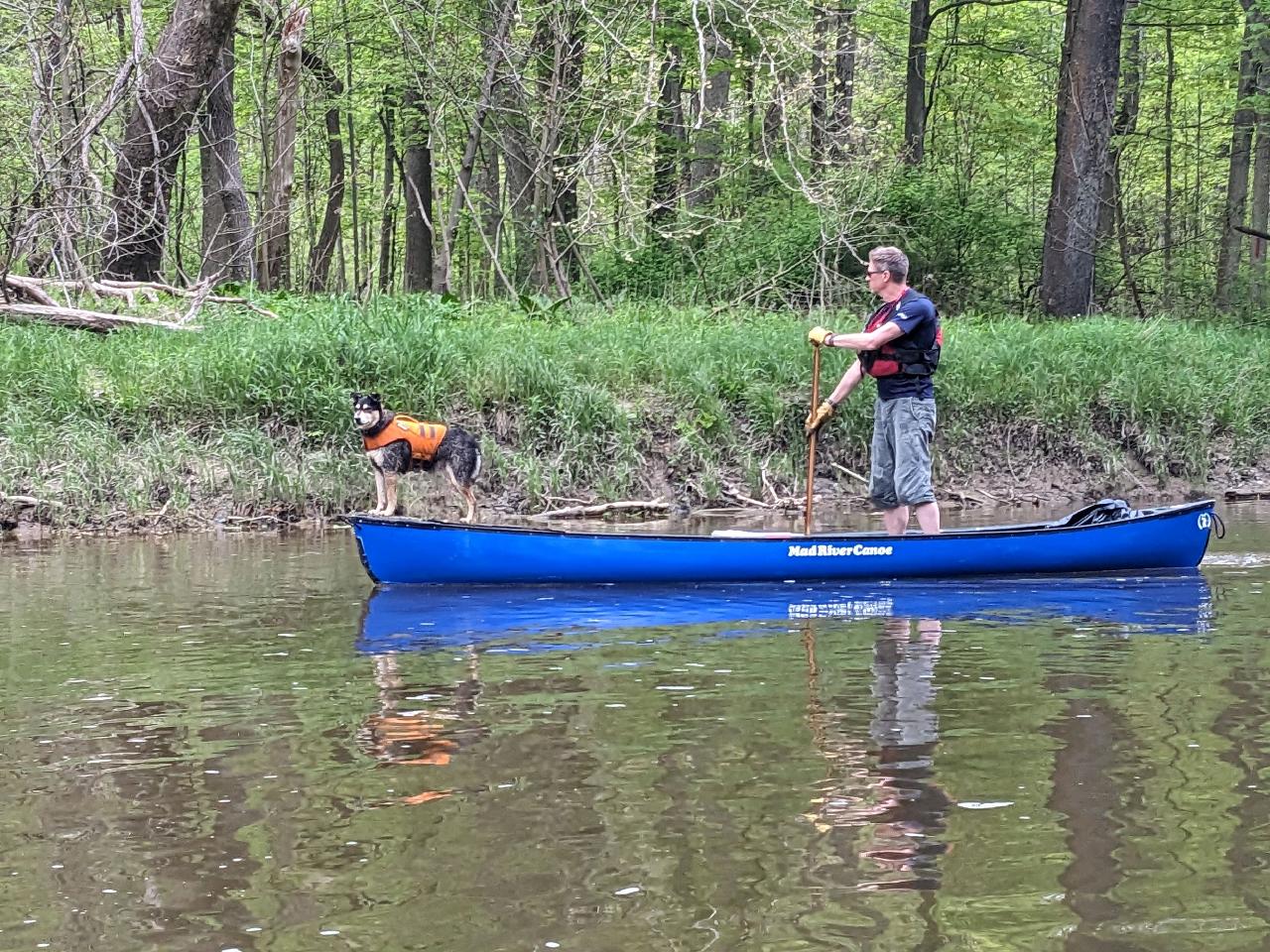 Western Reserve Land Conservancy Receives $40,000 from Dominion Energy to Administer Grants that Improve Water Quality in Ohio
June 1, 2023
Western Reserve Land Conservancy and Dominion Energy Ohio will partner for the ninth year to provide grant funding to promote and maintain the health of rivers, lakes and streams in Ohio.
The Land Conservancy will administer Dominion Energy's Watershed Mini Grant program to provide organizations with help to expand watershed revitalization projects and publicize projects in their communities. The grants support specific projects that promise measurable results to improve the environment or to educate the community. Since 2015, the program has funded more than $300,000 to watershed groups throughout Ohio.
"We're thankful for Western Reserve Land Conservancy's commitment to Ohio's natural resources. We're pleased to partner with them again this year to ensure organizations that share our collective passion for healthy watersheds have the resources to care for our rivers, lakes and streams," said Dan Weekley, president and general manager of Dominion Energy Ohio. "Caring for the environment is not just good business, it's the right thing to do and imperative to the social and economic well-being of our communities."
"Protecting our waters and ensuring our rivers, lakes, streams and wetlands are clean and healthy is a shared responsibility," said Rich Cochran, president and CEO of Western Reserve Land Conservancy. "Dominion Energy has made a substantial commitment to support the work of organizations throughout Northeast Ohio that are helping to improve water quality for our region. We are very grateful for Dominion Energy's financial support and we look forward to continuing our partnership and our shared responsibility of keeping Ohio's waters clean and healthy."
Dominion Energy Ohio Philanthropy Consultant Heather Clayton Terry presents a $40,000 check to Western Reserve Land Conservancy's President & CEO Rich Cochran to administer support through the company's Watershed Mini Grant program. (Credit: Western Reserve Land Conservancy)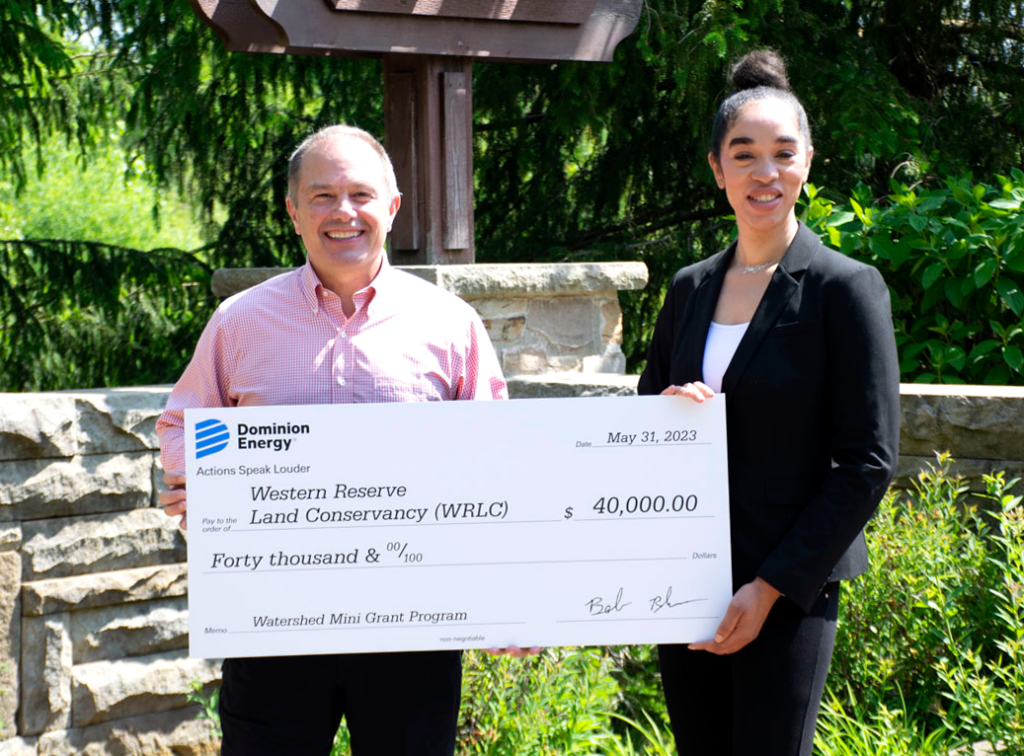 Local Ohio watershed groups that work to protect water quality and watersheds can apply for grants of up to $5,000 starting Friday, Aug. 4, 2023, through Friday, Sept. 29, 2023, at 5 p.m. Grant awards will be announced in November.
Grant categories:
Marketing, Promotions and Outreach Projects: Grants of up to $1,500 for marketing and educational outreach projects;
Healthy Watershed Projects: Grants of up to $2,500 for restoration or water quality enhancement projects;
Spotlight Project: A special grant of up to $5,000, for a larger water quality or restoration project.
Proposals will be accepted only from working watershed groups located in an Ohio county served by Dominion Energy or Western Land Conservancy. Only projects and/or project components in process are eligible for grants.