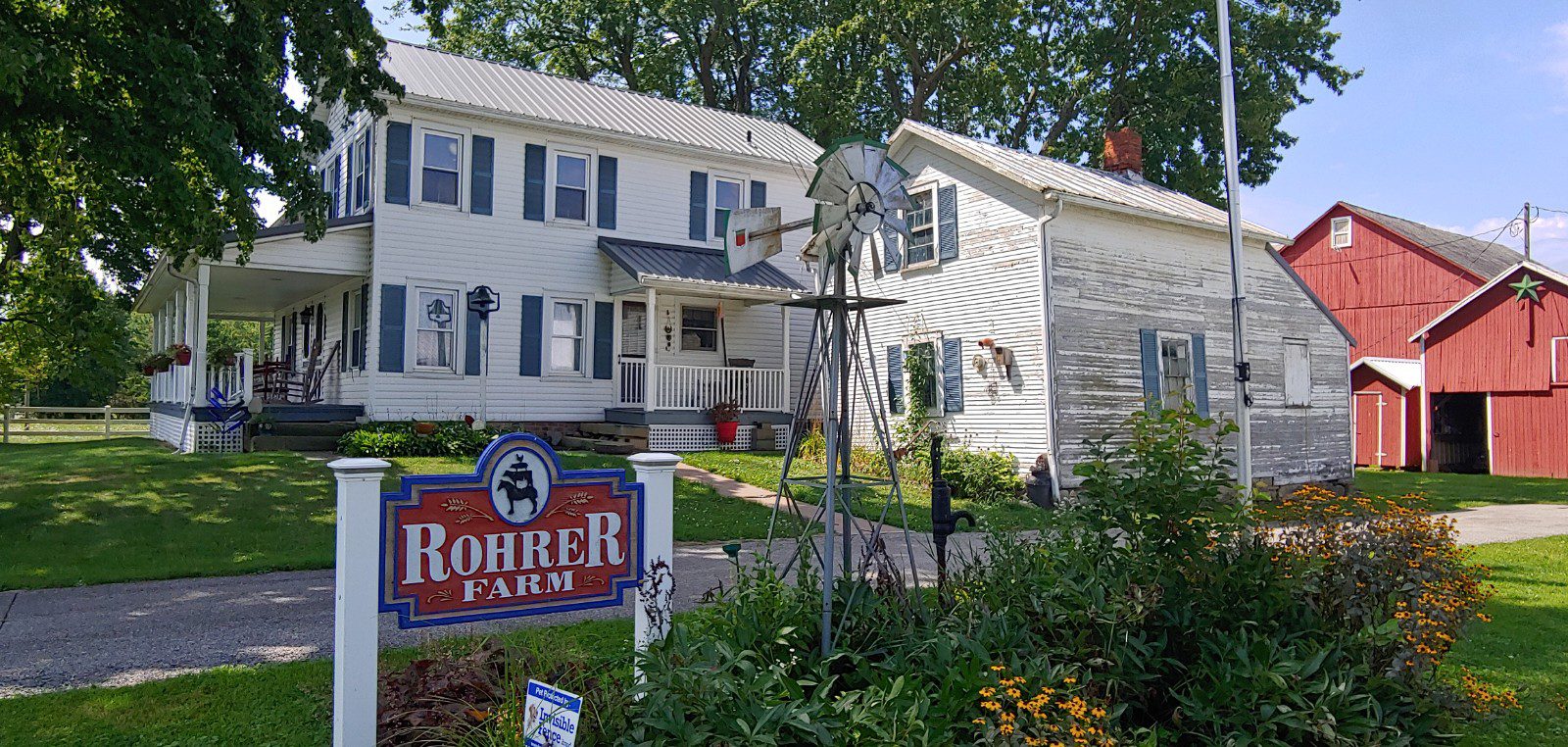 Western Reserve Land Conservancy Partners to Conserve 61-acre Medina County Farm
April 6, 2023
Western Reserve Land Conservancy – Ohio's largest land trust – has partnered with the owner of Rohrer Farm, a 61-acre farm in Guilford Township, to establish permanent protections that ensure the land will be available for farming now and for future generations.
Owner Bob Rohrer, a current and long-standing township trustee in Guilford Township, made it official in January. The farm is located in southeast Medina County, about halfway between Seville and Wadsworth. It is a designated an Ohio Sesquicentennial Farm by the Ohio Department of Agriculture, one of three designations provided by the agency that honor farming families for "their enduring legacy to our state." In the case of the Rohrer Farm, it has been in the Rohrer family since 1836.
"The Rohrer family has owned and operated this farm for nearly two centuries," said Andy McDowell, vice president of western operations at Western Reserve Land Conservancy. "With this conservation easement, the family and the entire region can rest assured that it will always remain farmland."
Originally interested in the Ohio Department of Agriculture's Local Agriculture Easement Purchase Program, Mr. Rohrer decided the options available working directly with the Land Conservancy better suited his needs and timeline goals. Although the conservation easement limiting future uses of the farm is permanent, allocations were made for future expansion of farming infrastructure, the tillable land will be forever available for farming and the woods can be managed for timber and maple syrup production.
The property's tillable land is a combination/rotation of corn, soybeans, wheat, hay and occasionally oats. The farm also contains a couple woodlots that are predominately beech-maple compositions, both with vernal pool areas and one with over 800' of a tributary to the Tuscarawas River called Tommy Run. The farm is also home to a small herd of Belted Galloway beef cattle.
On top of being a proud farm owner, Mr. Rohrer has a passion for antique Oliver tractors and big draft work horses. He has hosted an annual work horse demonstration day at his farm for many years.
"Rohrer Farms joins a growing community of farming families who have preserved their land with Western Reserve Land Conservancy," McDowell added. "We have conserved over 36,000 acres of Ohio farmland at 308 farms with 182 farming families. With these families, we are making a commitment to guarantee these land will be available for farming now and forever."