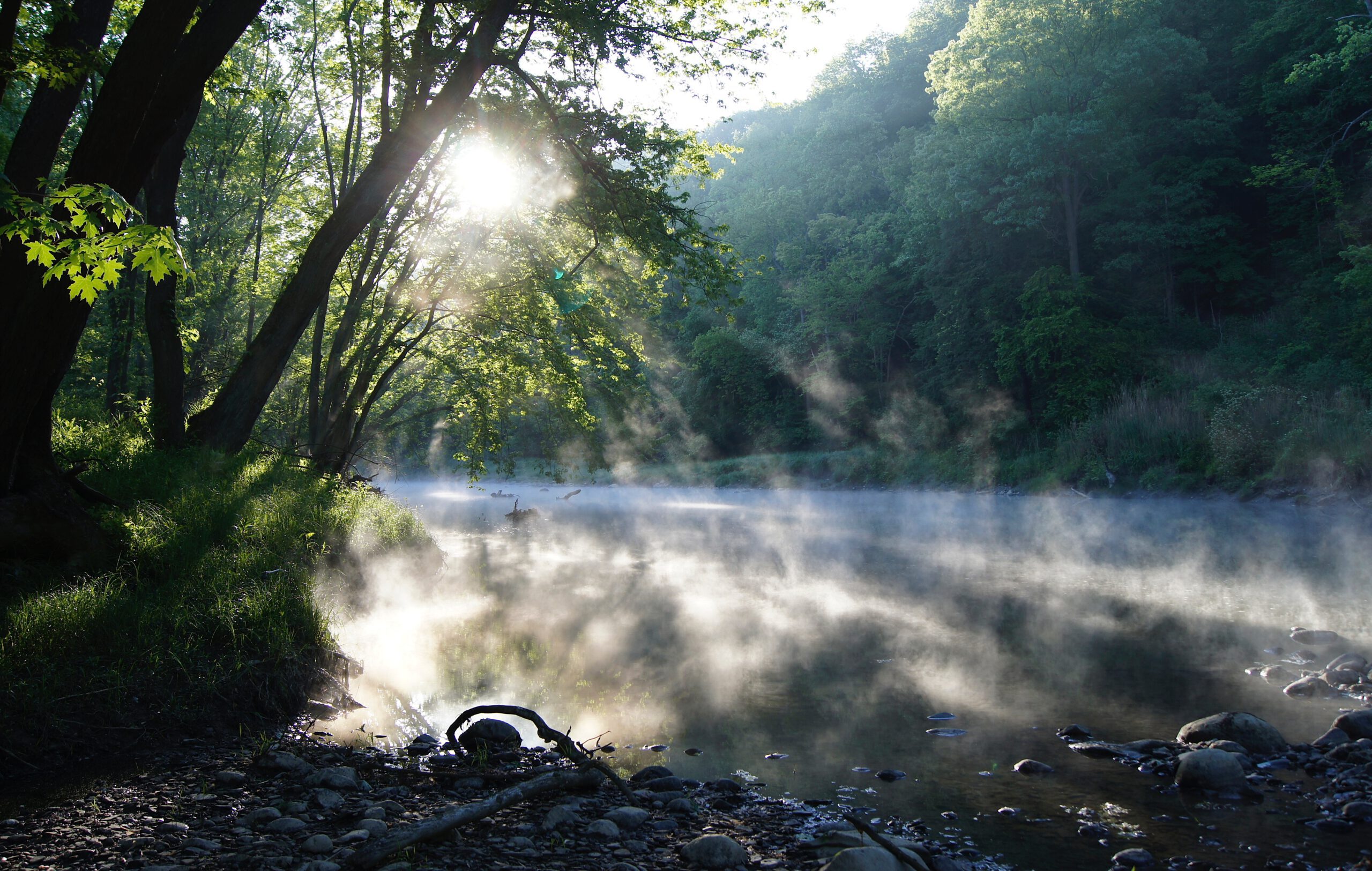 Western Reserve Land Conservancy Opens 12 Owned Properties for Public Hunting Access
January 6, 2022
Thanks to a new Ohio program and the hard work of Land Conservancy staff, sportsmen and women can now hunt on land owned and managed by Western Reserve Land Conservancy, including one of its Signature Parks and Preserves, Ashcroft Woods.
The Ohio Landowner/Hunter Access Partnership (OLHAP) program is funded in part by the 2018 federal Farm Bill and administered statewide by the Ohio Department of Natural Resources. It allows landowners such as the Land Conservancy to permit public hunting on privately held lands. The Land Conservancy is given preference to participate since the organization is enrolled in the state's Wetlands Reserve Program.
"This program is another tool to engage the public and allow for hunting access on approximately 2,400 acres of Land Conservancy property," said Dale Dunford, Property Manager for the Land Conservancy. "We are the single largest landowner currently involved in this program. At this time 53 properties are now enrolled in the OLHAP program, and of these, 13 are owned by the Land Conservancy."
Covering 979 acres, Ashcroft Woods in Ashtabula County is currently the largest property within the OLHAP program. It is now open to 20 hunters per day. "We are excited to provide public hunting opportunities on conserved properties like Ashcroft Woods," said the Land Conservancy's Senior Vice President for Conservation Transactions Alex Czayka. "We want to permanently protect high-quality lands like Ashcroft Woods so people throughout the region can enjoy them now and for future generations. Hunters and anglers best understand the value of protecting land, and we are proud to partner with the Department of Natural Resources to make our preserves available for everyone to experience and enjoy."
Other Land Conservancy properties enrolled in OLHAP, and the number of hunters permitted on each property per day include:
Combs Road Property (37 acres) Trumbull County, one hunter
North Park Property (74 acres) Trumbull County, one hunter
Gass Road Property (214 acres) Richland County, three hunters
South Denmark Road Property (13 acres) Ashtabula County, one hunter
Lodge Road Property (88 acres) Columbiana County, one hunter
Leslie Road Property (6 acres) Columbiana County, one hunter
Niss Waterfall Preserve (287 acres) Richland County, six hunters
North Kingsville Property (200 acres) Ashtabula County, four hunters
Vrooman Road Property (332 acres) Lake County, seven hunters
Perry Coastal III Property (39 acres) Lake County, one hunter
County Line Road Property (29 acres) Ashtabula County, one hunter
State Route 170 Property (59 acres) Columbiana County, one hunter
All hunters must obtain a daily permit that becomes available after 8 p.m. the day prior to their desired day of hunting to access Ashcroft Woods and all other OLHAP enrolled properties.
Anyone wishing to access an OLHAP enrolled property must have a valid Ohio hunting license and a free daily OLHAP permit. Anyone accompanying an OLHAP permit holder must also have an OLHAP permit issued in their name, even if they are not hunting.
OLHAP daily permits can be obtained at the Ohio Department of Natural Resources' website.
Available dates for OLHAP permits are between September 25, 2021 – June 1, 2022 and September 1, 2022 – June 1, 2023, with the possibility of a program extension. For more info about OLHAP in Northeast Ohio's District 3, contact Geoff Westerfield at 330-245-3027 or e-mail him at geoffrey.westerfield@dnr.ohio.gov.