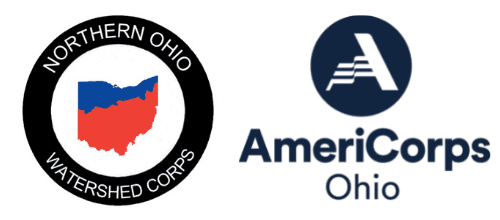 Western Reserve Land Conservancy AmeriCorps Testimonials
August 17, 2020
---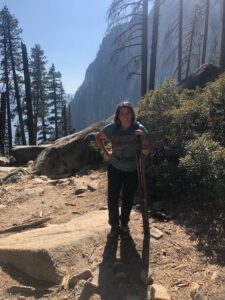 After graduating college with a Bachelor of Science in Natural Resource Management and no interesting job opportunities, Robin Christensen decided to serve as an AmeriCorps member through the Student Conservation Association in Davie, Florida with the United States Department of Agriculture – Agricultural Research Service (ARS).  While technically a volunteer, she received room and board, a small living stipend, health insurance, and an education award to be used for college or student loans.
At ARS, Christensen helped research biological control insects for the invasive plant, Melaleuca quinquenervia, in the Florida Everglades.  Melaleuca is native to Australia but was originally planted in Florida as an ornamental tree and to dry up the Florida Everglades.  Christensen's main responsibility was to design and implement a demonstration site on the various control methods and their effectiveness- chemical, mechanical, and biological.  Biological control agents go through several years of rigorous testing before even being released into the wild and Christensen was fascinated to see all behind the scenes processes.
Christensen's time as an AmeriCorps member provided invaluable hands-on research experience that ultimately opened up many doors when she decided to go back to school for her Master's degree.  While becoming an AmeriCorps member may not be for everyone, Christensen highly recommends it as a way to get experience and make connections.  She attributes her time there as fostering her passion for protecting the diversity of our natural areas.  Christensen has used this passion to engage the public in presentations about the importance of native plants, develop restoration strategies for public parklands, and now as a Conservation Project Manager with the Land Conservancy.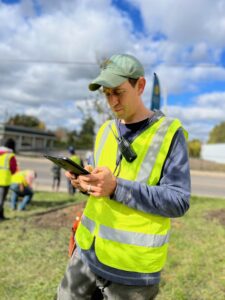 Serving as a NOWCorps/AmeriCorps member with Western Reserve Land Conservancy was incredibly rewarding and helped launched my career in Arboriculture.  After a 20-year career in technology, I decided that my next career would be working to keep trees in our communities' future.  Serving with the Reforest Our City program of Western Reserve Land Conservancy has provided a perfect opportunity to work with passionate and experienced advocates for the urban forest.  My colleagues helped me network with community forestry professionals and organizations throughout Cleveland and provided training in the hard skills I'll need to become a certified arborist. I was welcomed as a team member and encouraged to contribute to their mission of increasing Cleveland's tree canopy while they enthusiastically support my career goals.
The most rewarding part of my service has been making connections with city residents and helping to grow trees.  It has been a privilege to advance the dialog about the benefits of trees in our neighborhoods and a joy to engage residents in these conversations.  It is also hard to overstate the satisfaction of planting trees and caring for them over a season, knowing how they will serve the city for generations.
I'm grateful for the opportunity to serve with NOWCorps/AmeriCorps at the Land Conservancy.  I would encourage anyone looking to be a part of a team that is passionate about conservation and passionate about supporting their teammates to consider service with the organization. 
Tom now works for Western Reserve Land Conservancy as our Manager of Community Forestry.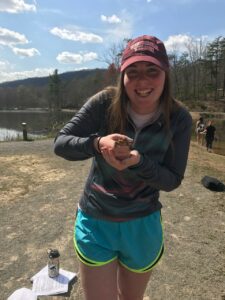 Kara Hall first learned about the AmeriCorps program while looking for college internships. This is when she discovered a program called Student Conservation Association (SCA) that partnered with AmeriCorps. After discovering SCA and AmeriCorps and appreciating their focus on conservation and service, Kara served two summers as wildlife technician interns at two different wildlife refuges across the country. These internships helped develop Kara's interest in conservation and the environment.
So, when Kara saw the advertisement to serve as a Stewardship Specialist through AmeriCorps at Western Reserve Land Conservancy, she was immediately interested in the position after having positive experiences with AmeriCorps previously. This AmeriCorps position is a part of the Northern Ohio Watershed Corps (NOWCorps) program with 15 members all serving at different host sites throughout northeast Ohio. Together, they attend monthly trainings and participate in occasional service days together. Through NOWCorps, Kara has learned about so many different conservation efforts happening in northeast Ohio and has been able to see the collaboration between organizations.
Serving a year-long term (2020-2021) as a Stewardship Specialist has provided Kara the opportunity to learn a lot of useful skills and to take many applicable trainings that will continue to be useful after her service year is completed. Kara has been able to work closely with the stewardship team and other Land Conservancy staff. Specifically, Kara has been helping with property management on certain Land Conservancy properties and has worked on developing invasive species management plans. Additionally, Kara has worked on invasive species removal, creating eBird Hotspots for the Land Conservancy's public properties, bluebird monitoring, and bat monitoring.
Kara feels that AmeriCorps is an excellent entryway into the workforce that provides lots of learning opportunities. Kara has found that her skills learned through her different AmeriCorps positions have been incredibly useful and have given her valuable work experience. After the completion of her service year, Kara believes the experiences she gained as an AmeriCorps member will be directly applicable and helpful in the future.