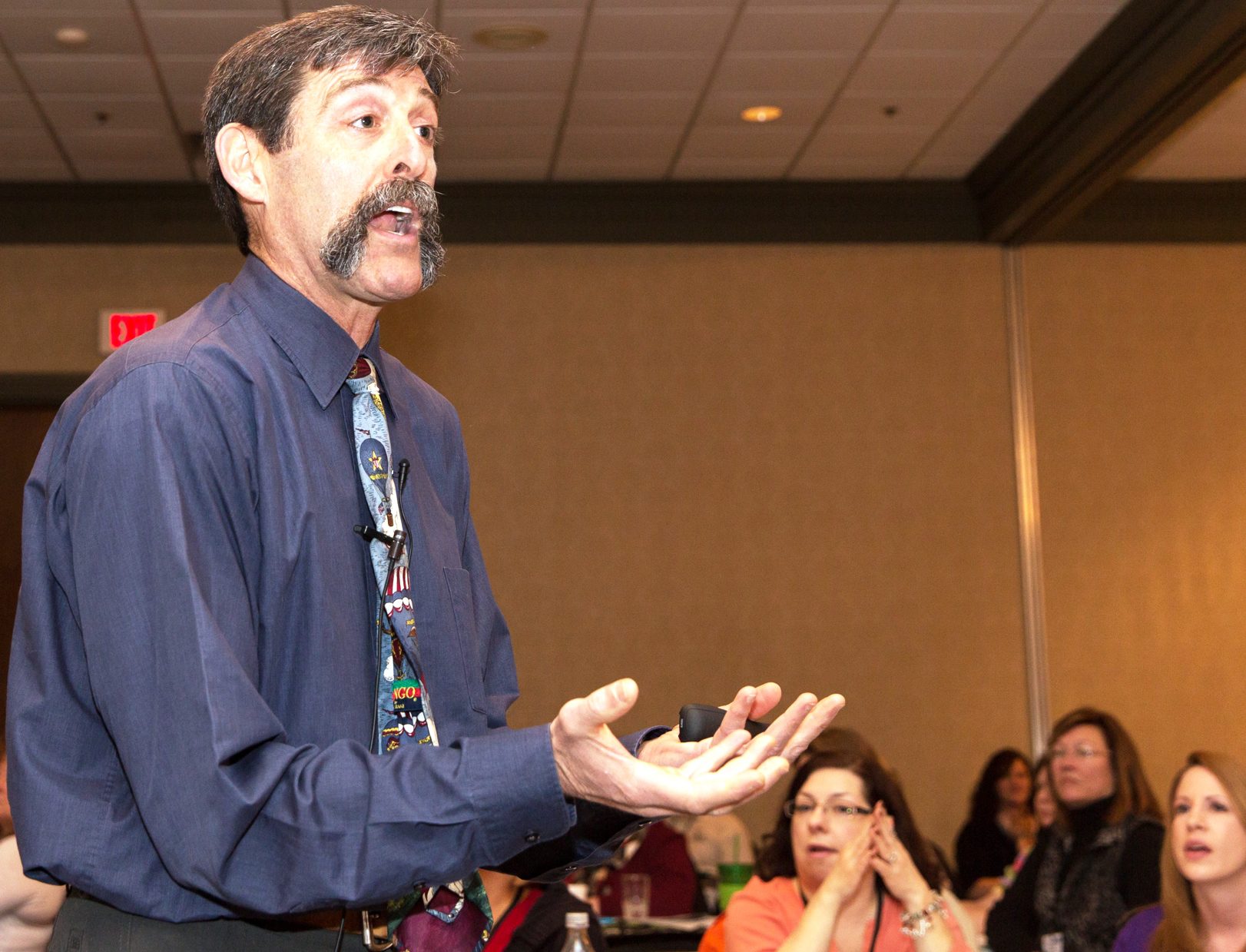 Walking advocate will speak at Ohio Land Bank Conference
July 27, 2015
Mark Fenton, a nationally recognized advocate for active transportation and former host of "America's Walking" on PBS television, will deliver the keynote address at the fifth annual Ohio Land Bank Conference, which is Sept. 21-23 at the downtown Wyndham Cleveland at Playhouse Square.
Fenton, a public health, planning and transportation consultant and adjunct associate professor at Tufts University, will speak during the conference's luncheon on Sept. 22. Fenton is known for practicing what he preaches: He chooses walking and cycling for as many routine trips as possible.
The conference is hosted by the nonprofit Western Reserve Land Conservancy's Thriving Communities Institute and is expected to draw more than 250 people from around the state, including representatives of county land banks, governments, nonprofit organizations and companies.
"Mark Fenton is a dynamic speaker who will enliven our audience," said Jim Rokakis, director of Thriving Communities Institute. "I have heard him on numerous occasions, and he never disappoints.  Every time I see him I want to go out and speed-walk a marathon that day!"
Registration for the conference is now open. You can register online at www.wrlandconservancy.org or by calling (216) 515-8300.
Fenton has consulted with the University of North Carolina's National Center for Safe Routes to School and Pedestrian & Bicycle Information Center and has led training and planning processes for pedestrian-, bicycle- and transit-friendly designs in communities across the United States. He studied engineering and biomechanics at the Massachusetts Institute Technology and the U.S. Olympic Training Center, was manager of the Human Performance Laboratory at Reebok and has published numerous articles and books related to exercise science, physical activity promotion and community interventions.
The conference is returning to Cleveland after a two-year run in Columbus. It has become a must-attend event for those in the public and private sectors who are interested in addressing the issue of blight in their communities. The conference will feature 21 sessions covering issues such as repurposing of vacant and abandoned properties, building community support and methods of acquiring properties and then getting them into the hands of responsible owners, according to Robin Darden Thomas, land bank program director for Thriving Communities Institute. A first-day session will focus on the basics of land banking. There will also be mobile workshops to view actual projects rejuvenating blighted properties.
For additional information on the conference, contact Thomas at (216) 515-8300 or rthomas@wrlandconservancy.org or Kate Hydock at (216) 515-8300 or khydock@wrlandconservancy.org.
The nonprofit Western Reserve Land Conservancy preserves natural areas and farmland in northern and eastern Ohio and helps revitalize cities statewide through its Thriving Communities Institute. To date, the Land Conservancy has permanently preserved more than 560 properties and more than 42,000 acres.
Thriving Communities Institute has led efforts to create county land banks – there are now 24 of them in Ohio – and to secure the funding cities need to demolish vacant, abandoned and unsafe homes. In addition, Thriving Communities has completed community-wide property surveys in the cities of Akron, East Cleveland, Lorain, Sandusky and Oberlin plus evaluations in two Cleveland neighborhoods. A citywide property survey in Cleveland is well underway, and a survey in the city of Dayton is in its third week.
The Land Conservancy's urban program has also launched Reforest Our City, an initiative aimed at restoring Cleveland's depleted tree canopy. Working with the city of Cleveland and Holden Arboretum, Thriving Communities Institute has provided tree-care training to dozens of residents and started a grant program that enables community development corporations and other nonprofits to plant trees.
The Land Conservancy is headquartered in Moreland Hills and has field offices in Cleveland, Akron, Medina, Oberlin, Chardon and Orrville.