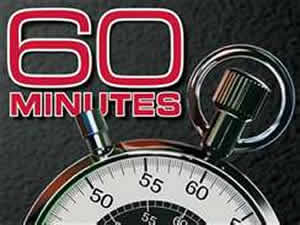 Rokakis will appear on '60 Minutes' segment
December 17, 2011
Jim Rokakis, director of the Land Conservancy's Thriving Communities Institute and a nationally recognized expert on the housing foreclosure and vacancy crisis, is scheduled to appear on the Sunday, Dec. 18, 2011 episode of "60 Minutes," which airs locally at 7 p.m. on CBS affiliate WOIO Channel 19 (after the Cleveland Browns-Arizona Cardinals game). Jim was interviewed by "60 Minutes" correspondent Scott Pelley for the segment, which is titled, "There Goes the Neighborhood."   The report details how "recession-fueled foreclosures are causing extremely high vacancy rates in some neighborhoods, ruining the values of the occupied homes and forcing the demolitions of once valuable properties."
You can watch a preview of the segment here.
In March 2011, the Land Conservancy established Thriving Communities Institute and named Rokakis as the director. Supporting the creation and networking of county land banks is a primary focus for Thriving Communities. And we are uniquely qualified to deliver this support. Rokakis served as Cuyahoga County Treasurer for 14 years and became nationally known for his work on urban housing and land issues. He was instrumental in creating the legislation that enabled this new type of land bank in Ohio and he founded the Cuyahoga County Land Reutilization Corp, the first county land bank in the state.
Western Reserve Land Conservancy has preserved more than 380 properties and more than 23,500 acres in northern Ohio.  It was formed in 2006 by the merger of eight local land trusts.  In another merger, Grand River Partners Inc. became part of the Land Conservancy in 2009.