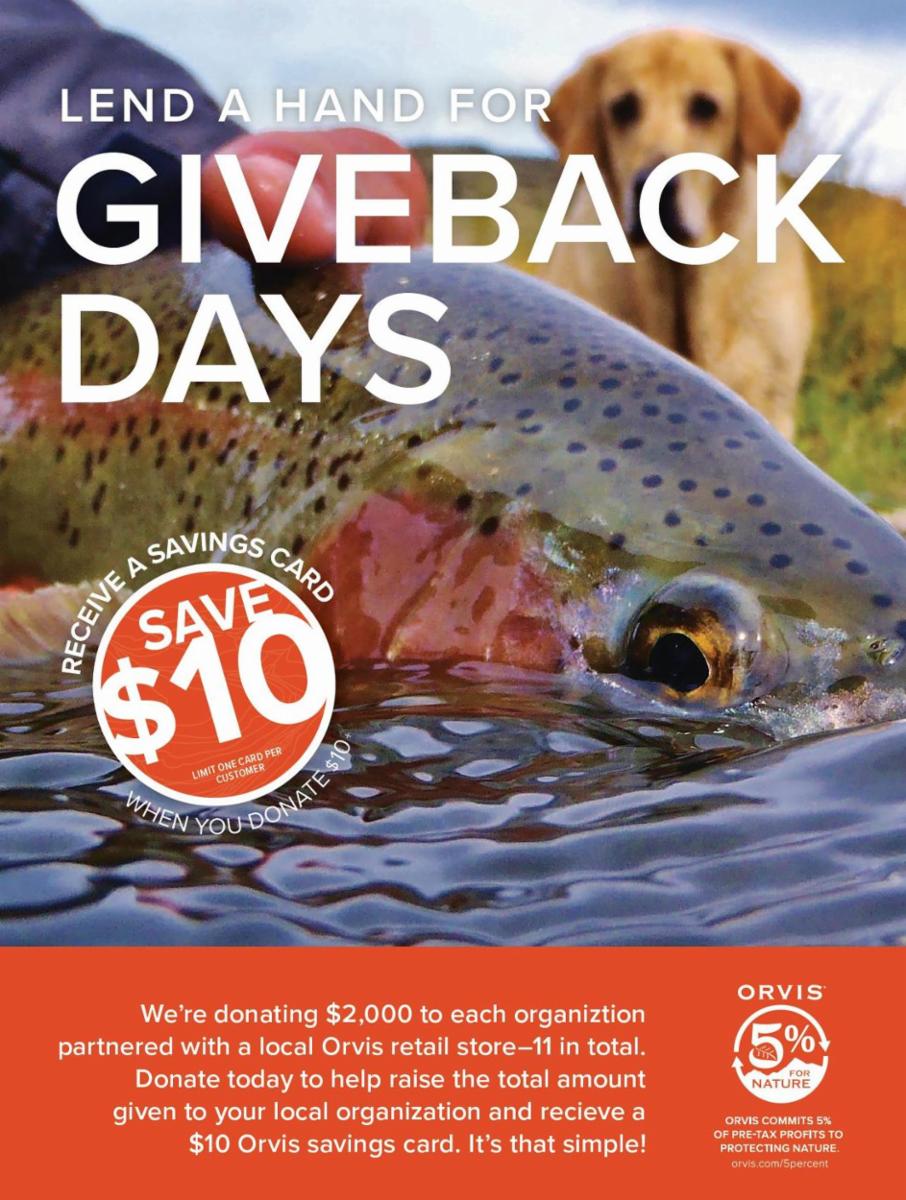 Orvis Giveback Days
September 4, 2019
Orvis Cleveland is pleased to announce their "Giveback Days" event taking place throughout the month of September. The outdoor retailer is partnering with Western Reserve Land Conservancy, a nonprofit dedicated to the protection and restoration of essential natural assets through land conservation.
"The Land Conservancy is dedicating resources to educating its community about the importance of the area's vital natural resources," stated Lee DeAngelo, Orvis Cleveland retail manager. "Protecting land and water is essential for recreation, especially for anglers, and we're proud to help support their mission."
In addition to a $2,000 cash donation from Orvis, the company is challenging their customers to give back, as well. During the month of September, customers donating $10 or more will receive a $10 Orvis savings card (limit one per customer).
There will be an after-hours event in the Orvis Cleveland store, 28839 Chagrin Boulevard in Woodmere, on Thursday, Sept. 26, 2019 from 6 to 8 PM where the final donations will be awarded to Western Reserve Land Conservancy. The public is invited to attend and there will be free refreshments and drawings for Orvis savings cards.
Orvis commits 5% of pre-tax profits to protecting and sustaining the natural world, not only now, but for all who follow. For more information, please visit Orvis.com.