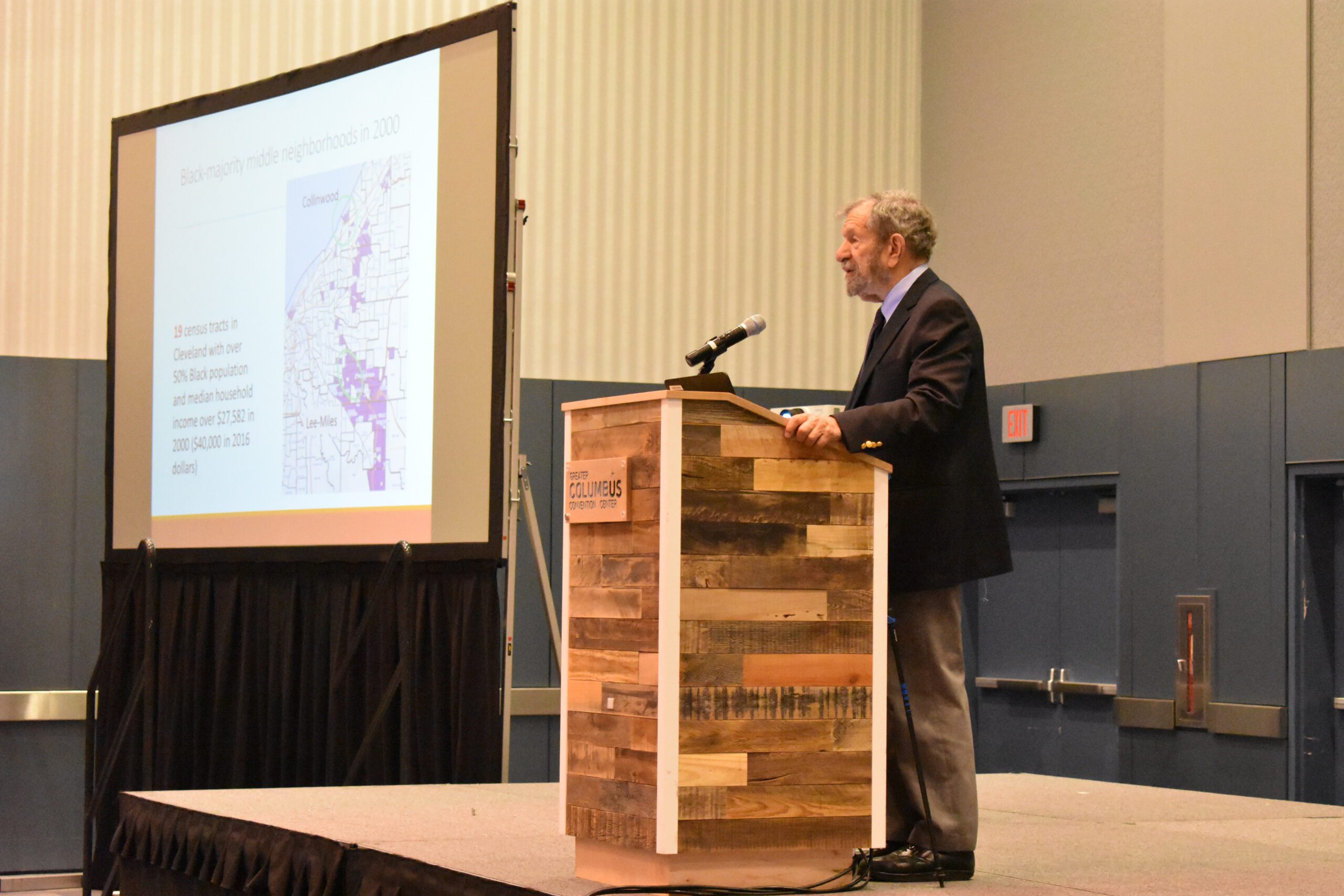 Ohio Land Bank Conference Success
November 1, 2018
From preservation of historic homes to ecological restoration of vacant lots, this year's Ohio Land Bank Conference provided plenty of opportunities to learn about repurposing vacant and abandoned properties and revitalizing our neighborhoods.
Western Reserve Land Conservancy hosted the eighth annual event in October. Nearly 300 people, including county land bank professionals, government officials, nonprofit organizations, traveled to Columbus to attend the event.
"While the roots of the county land bank movement in Cuyahoga County, there are now 54 land banks operating across Ohio's 88 counties to fight blight and repurpose properties," said Jim Rokakis, vice president of the Land Conservancy and director of the Thriving Communities program. "The progress of many of these land banks is impressive – and the Ohio Land Bank Conference gives them a chance to share their stories."
Attendees had the opportunity to attend nearly 30 breakout sessions covering issues such as repurposing of vacant and abandoned properties and building community support. On the first day of the conference, attendees participated in a plenary panel discussion with Western Reserve Land Conservancy field staff to learn more about how county land banks can work with land conservation organizations to help communities thrive. On the second day of the conference, attendees heard from Alan Mallach, nationally-acclaimed author of The Divided City: Poverty and Prosperity in Urban America, is a senior fellow with the Center for Community Progress in Washington DC.
Special thanks to all of our Ohio Land Bank Conference Sponsors:
PLATINUM: Central Ohio Community Improvement Corportation, NeighborWorks America, NeighborWorks Collaborative of Ohio
SILVER: Alban & Alban, Clark County Land Reutilization Corporation, The City of Columbus, Cuyahoga Land Bank, Loveland Technologies, Miles McClellan Construction, Ohio Capital Corporation for Housing, Ohio Housing Finance Agency, PNC
BRONZE: Dynamometrics, HZW Environmental Consultants
FRIENDS OF LAND BANKS: BJAAM Environmental, Inc., Bowers & Company CPAs, ePropertyPlus by STR, National Community Reinvestment Coalition, National Community Stabilization Trust (NCST), Portage County Land Bank, Third Federal Savings & Loan