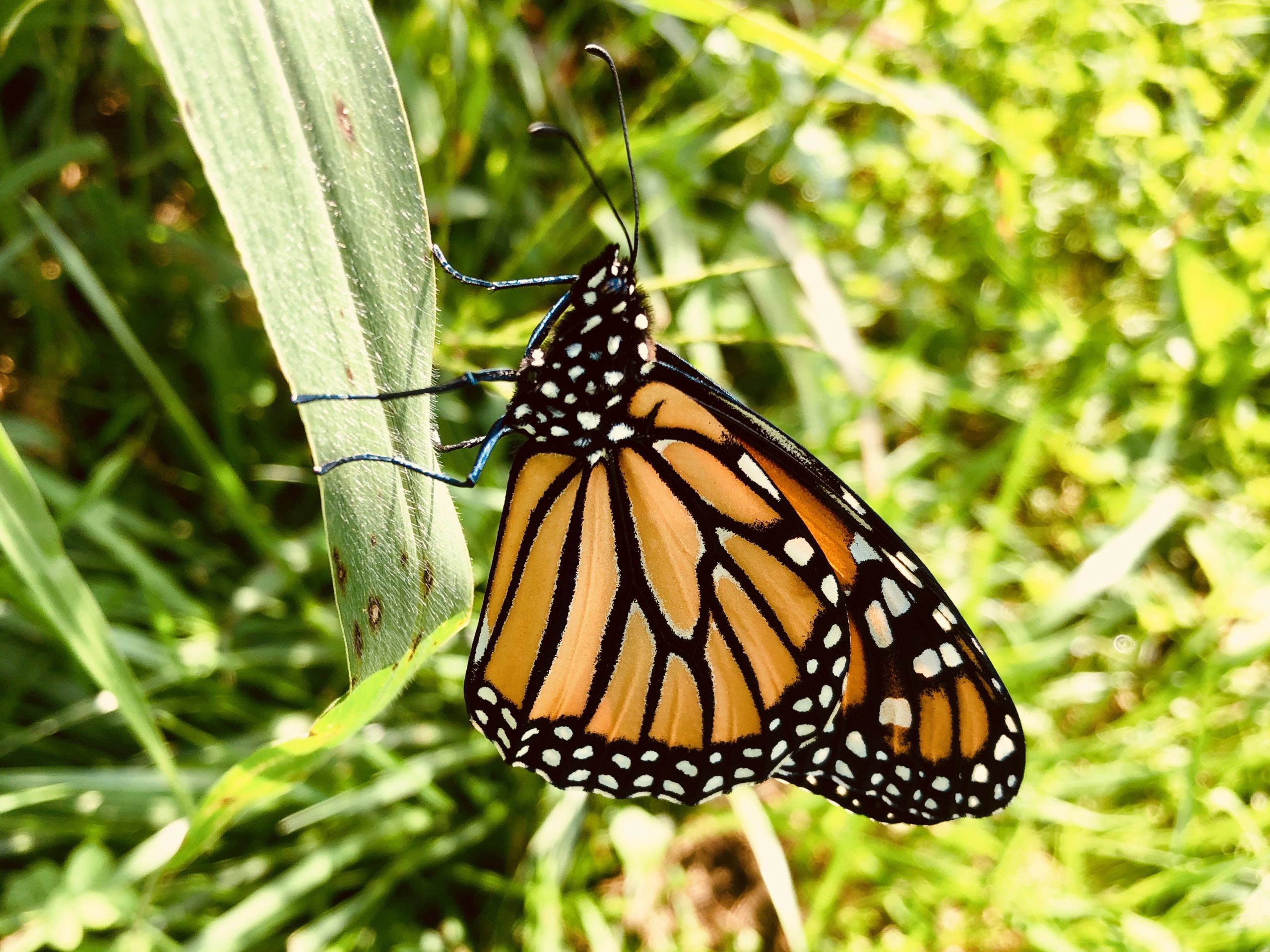 National Experts Attract Thousands of Attendees for Online Biodiversity Symposium on Pollinators and Wildlife
February 17, 2022
Western Reserve Land Conservancy – Ohio's largest land trust – continues its free online series "Inviting Biodiversity into Our Gardens" with a fourth session on February 23 at 1 p.m. Eastern. These popular sessions allow gardeners and landscape architects to learn from renowned national experts about selecting and planting native flora to create vibrant, ecologically valuable greenspaces benefiting pollinators and wildlife.
The fourth session – "Nature Connections: Creating Functional Ecosystems in Urban Settings" – will be on Wednesday, February 23 from 1 p.m. – 4 p.m. ET. The symposium will conclude with a fifth and final session on March 9, 2022. Registration is still open for all remaining sessions and is required for each individual session. Reporters may view each of the previous three sessions for a limited time on the Land Conservancy's YouTube Channel.
The Land Conservancy is on pace to shatter its attendance record for this online event. Three previous sessions have attracted thousands of attendees from all parts of the country, including participants from Mexico and Canada. Attendees are drawn in by the high caliber of national and regional experts.
"We have partnered with inspiring presenters who are increasing our knowledge about pollinators, native plants and planting designs that are robust and form ecologically valuable gardens and natural areas," said Renee Boronka, manager of conservation and outreach for Western Reserve Land Conservancy. "Our sessions are geared towards helping gardeners and landscape architects create a network of functioning habitats that benefit pollinators and native wildlife species."
The fourth session will address the importance of connectivity of green spaces in more densely populated areas. These small but mighty sites can provide critical habitat for pollinators and other wildlife as they navigate through the natural world – where large, open untouched spaces are increasingly disappearing due to construction, development, and highway systems.
Our sessions are geared towards helping gardeners and landscape architects create a network of functioning habitats that benefit pollinators and native wildlife species. – Renee Boronka, Western Reserve Land Conservancy
The nationally and regionally renowned experts and their topics for discussion at the three-hour session on February 23 include:
Roy Diblik, Co-owner, Northwind Perennial Farm, in Burlington, WI. Designing, planting, and managing urban gardens that beckon visitors can be challenging, but Roy will share how he accomplished it from among past projects including Chicago's Lurie Garden and Shedd Aquarium, the Chicago Art Institute, boulevard meridians in Fontana, WI, and Union City, IA streetscapes. Roy will explain how to use patterns of robust native perennial combinations providing food and shelter for insects and migratory birds, and how plants provide deep, rich, life-supporting beauty (1pm-2pm).
Rebecca McMackin, Director of Horticulture, Brooklyn Bridge Park, New York City. Habitat stewardship is vital to creating an enduring and ecologically vibrant landscape, particularly in urban settings. For Rebecca and her team at the 85-acre Brooklyn Bridge Park cultivating diverse, robust habitat is central to their work. Rebecca constantly asks what does this land want to be, and how can we help get it there? She will discuss how using ecological insight, experimentation, careful observation, and documentation of insects, birds, and other park wildlife, has resulted in a Park with award-winning piers providing top-notch public recreation in woodlands, freshwater wetlands, salt marshes and numerous meadows. (2pm-3pm)
Jennifer Grieser, Director of Natural Resources, Cleveland Metroparks. As climate change shifts home ranges of plants and wildlife, connected greenspaces become invaluable to providing habitats supporting pollinators and wildlife. Rapid human expansion is causing fragmentation of our large natural areas causing declines of pollinators and wildlife. Utility rights-of-way are a viable solution to connect natural areas and engage the public. Jenn will describe Cleveland Metroparks' partnership with the US Fish and Wildlife Services and FirstEnergy to turn utility "highways" into pollinator "flyways." (3pm-4pm)
"Roy, Rebecca, and Jennifer will show us how we each can contribute in our own way, in our own gardens, to develop practices benefiting people, plants, and wildlife of our region," Boronka said.
Speaker Recommended Books Now Available Online Through Local Loganberry Books
In addition to providing essential learning opportunities in an online forum, the Land Conservancy is proud to partner with a local bookstore, Loganberry Books in Shaker Heights, to make books recommended by the session speakers available for purchase. Owner Harriet Logan has created an online bookshop featuring each of the recommended books.
The "Inviting Biodiversity into Our Gardens" series is made possible through a collaboration of Western Reserve Land Conservancy, the Cleveland Pollinator and Native Plant Symposium, and Nature Spark. Additionally, all sessions are free to attend due to the outstanding supporters. Sincere thank you to our symposium sponsors: Ohio Division of Wildlife, Cleveland Metroparks, Audubon Society of Greater Cleveland, Holden Forests & Gardens, Lake Erie Allegheny Partnership (LEAP), Big Creek Connects, Northeast Ohio Sierra Club, Leaves for Wildlife, Natives in Harmony, Scioto Gardens, Avonlea Gardens, Powell's Native Wildflowers, Biodiversity and Landscape Design and Ohio Prairie Nursery.