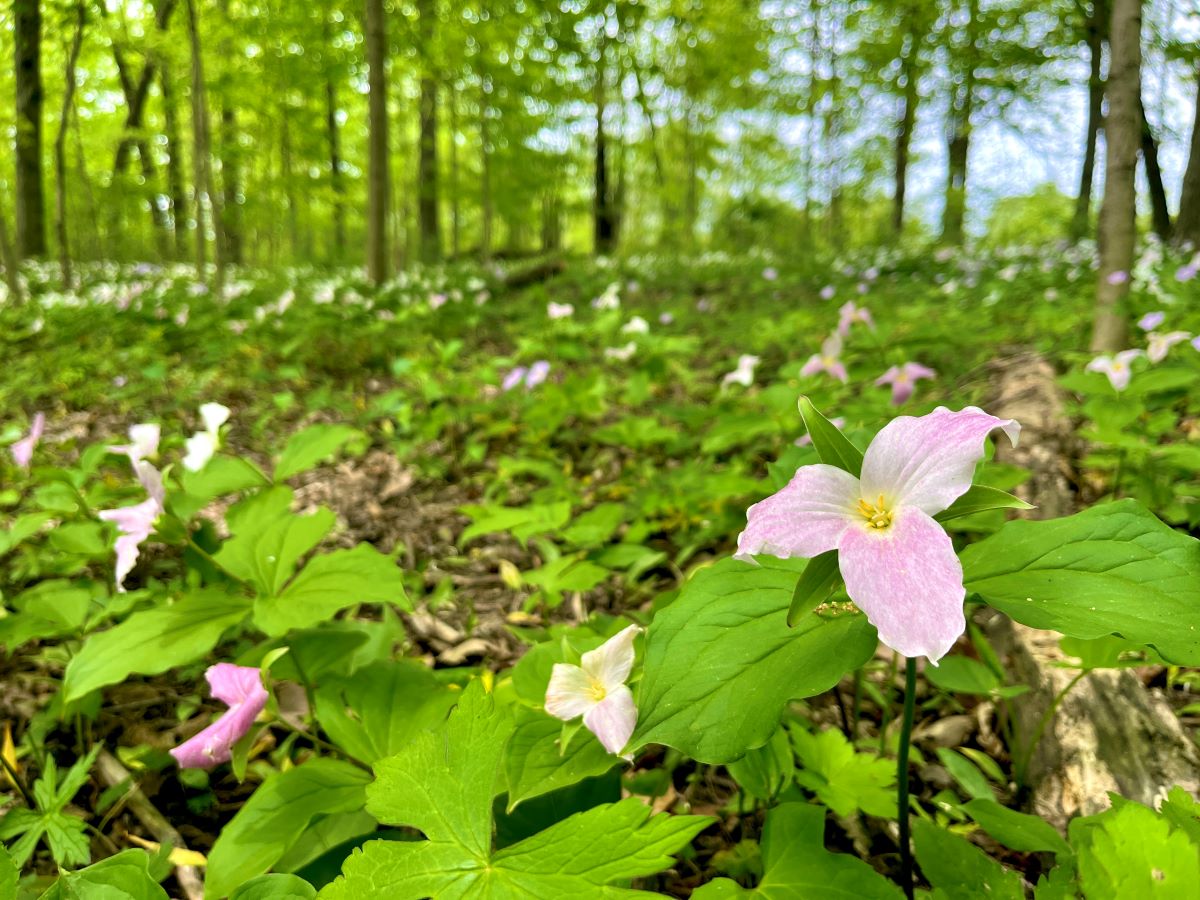 Land Conservancy Preserves Important Natural Habitat for Threatened and Endangered Species in Wayne County
July 28, 2023
A 43-acre parcel of land in Wayne County will forever remain in its natural state thanks to landowners Josh and Joanna Keplar and their commitment to fulfill Josh's grandmother's wish to preserve the land for future generations. Western Reserve Land Conservancy – Ohio's largest land trust, conserving more than 900 acres of land at 13 properties in Wayne County – partnered with the Keplars to make their dream a reality.
The property is largely agricultural but contains forest borders, wet fields and wetlands that provide excellent feeding, breeding and nesting habitat for a variety of bird and bat species. According to natural resource surveys, 10 rare, threatened or endangered species have been confirmed onsite, including the Ohio Endangered tri-colored bat; three-bat species listed as Ohio Species of Concern – big brown bat, eastern red bat, and hoary bat; the Ohio Species of Concern red-headed woodpecker; and two high priority bird species – wood thrush and field sparrow.
The Land Conservancy has plans to restore wetlands and upland prairie and plant trees in order to reclaim the agricultural land, which is adjacent to a 50-acre property owned by the Wayne County Park District that Josh's grandmother donated in her will in 2018.
"We are proud to share our commitment and passion for land conservation with the Keplars and their family," said Andy McDowell, vice president of western field operations at the Land Conservancy. "This property not only provides important habitat for threatened and endangered wildlife, it is a symbol of one family's commitment to conservation."
Josh Keplar spoke about his family's land, indicating that the 43-acre parcel was once part of a 400-acre farm located at the corner of Parameter Road and SR604. The farmland has been in the family for four generations. Josh's grandmother never married and did not have children of her own, but she fostered children including Josh's mother.
"We've always been proud to care for this property and now we can be certain that it will remain as it is for future generations," Josh said. "During the Covid lockdowns, we would walk on this land often and we found a new appreciation for what nature can do to help us when times are tough. I'm so pleased to partner with the Land Conservancy to protect this property forever."
Josh considered several other options to conserve the land involving Farm Bill conservation programs via other organizations but ultimately felt working with the Land Conservancy was the best option to accomplish his goals and those of his grandmother.