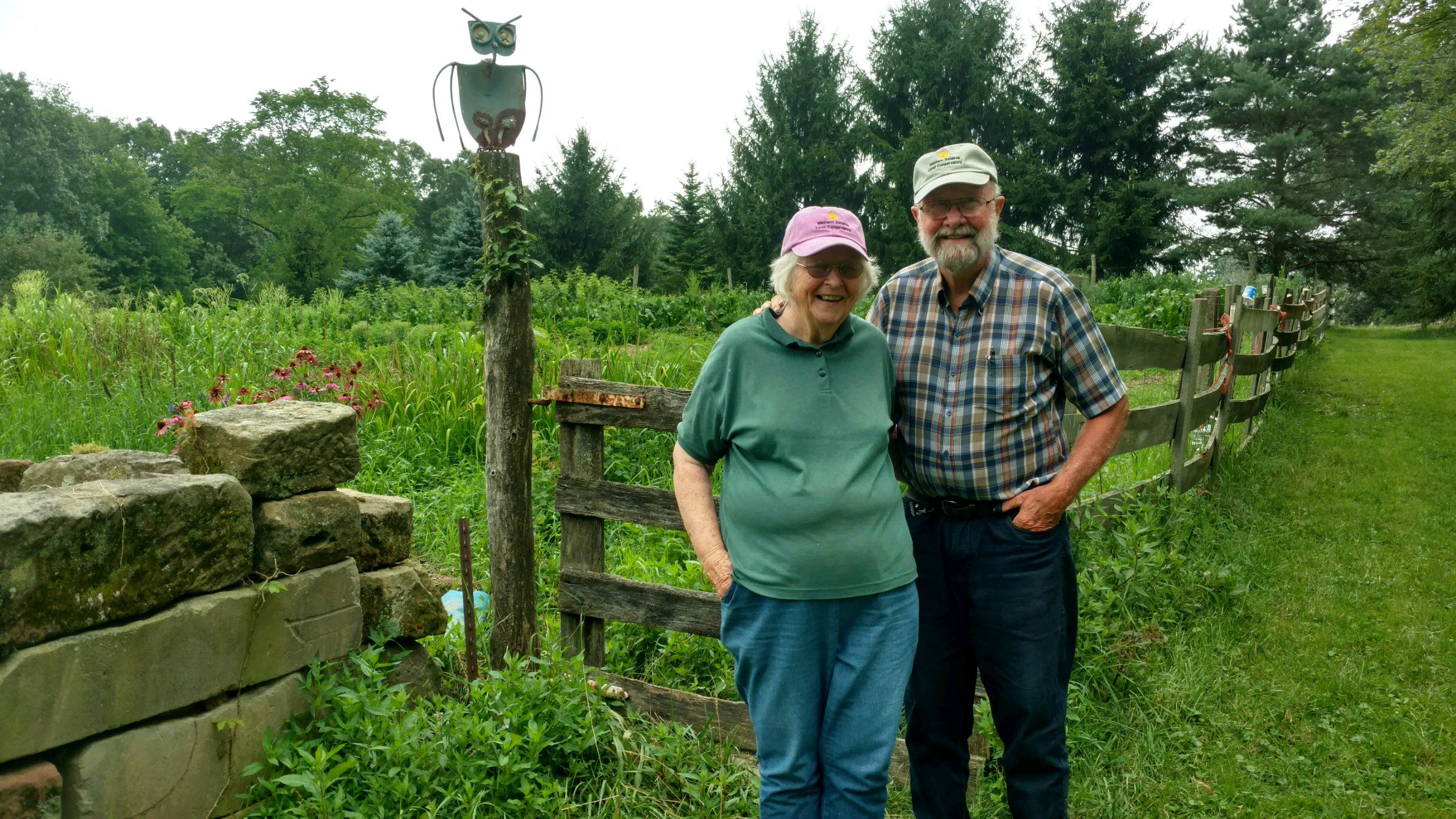 Land Conservancy preserves first property in Holmes County
August 10, 2017
Almost fifty years to the day Philip and Joyce Balderston purchased their Holmes County property, the couple granted a conservation easement on their 153-acre Knox Township property to the nonprofit Western Reserve Land Conservancy. This marks the first property to be permanently conserved by the Land Conservancy in Holmes County.
The property is comprised of more than 125 acres of well-managed mature hardwood and evergreen forest and approximately 25 acres of agricultural land including field and pasture area. According to Philip Balderston, a sixth-generation farmer who grew up on a century farm in Iowa, the forested areas were poorly managed with many low-grade tree species when he and his wife bought the property in the late 1960s. Today, it is a diverse forest with high-grade species of all age classes which the Balderstons selectively timber.
It was important to the Balderstons to ensure the long-term health of their forest. Philip explained, "From the very beginning we wanted to protect our land with a restricted deed, but there was no guaranteed enforcement preventing the next owner from excessively harvesting timber. Western Reserve Land Conservancy was our answer. The conservation easement on our property will keep this a working farm forever."
A conservation easement is a legal agreement in which a private landowner can permanently retire the development rights to his or her property, thereby preserving natural resources and keeping farm, forest, and ranch lands in productive use.
The Balderstons' conservation easement allows for continued management of forested and agricultural lands, while protecting the forested valleys surrounding nearly one mile of tributaries to the Walhonding River, including the north fork of Black Creek. The vegetated and forested slopes on the property help control runoff, prevent erosion and mitigate flooding while helping to improve or maintain water quality in the Walhonding and Mohican River watersheds. Near the center of the property, the Balderstons are also restoring nearly one acre of wetland pond and vernal pool habitat.
"It is evident that the Balderstons have been tremendous land stewards," explained Andy McDowell, vice president of western field operations for the Land Conservancy. "We are grateful to work with such thoughtful landowners and ensure their stewardship legacy."
Landowners interested in granting conservation easements on their properties are encouraged to contact McDowell at 440-774-4266 or amcdowell@wrlandconservancy.org.