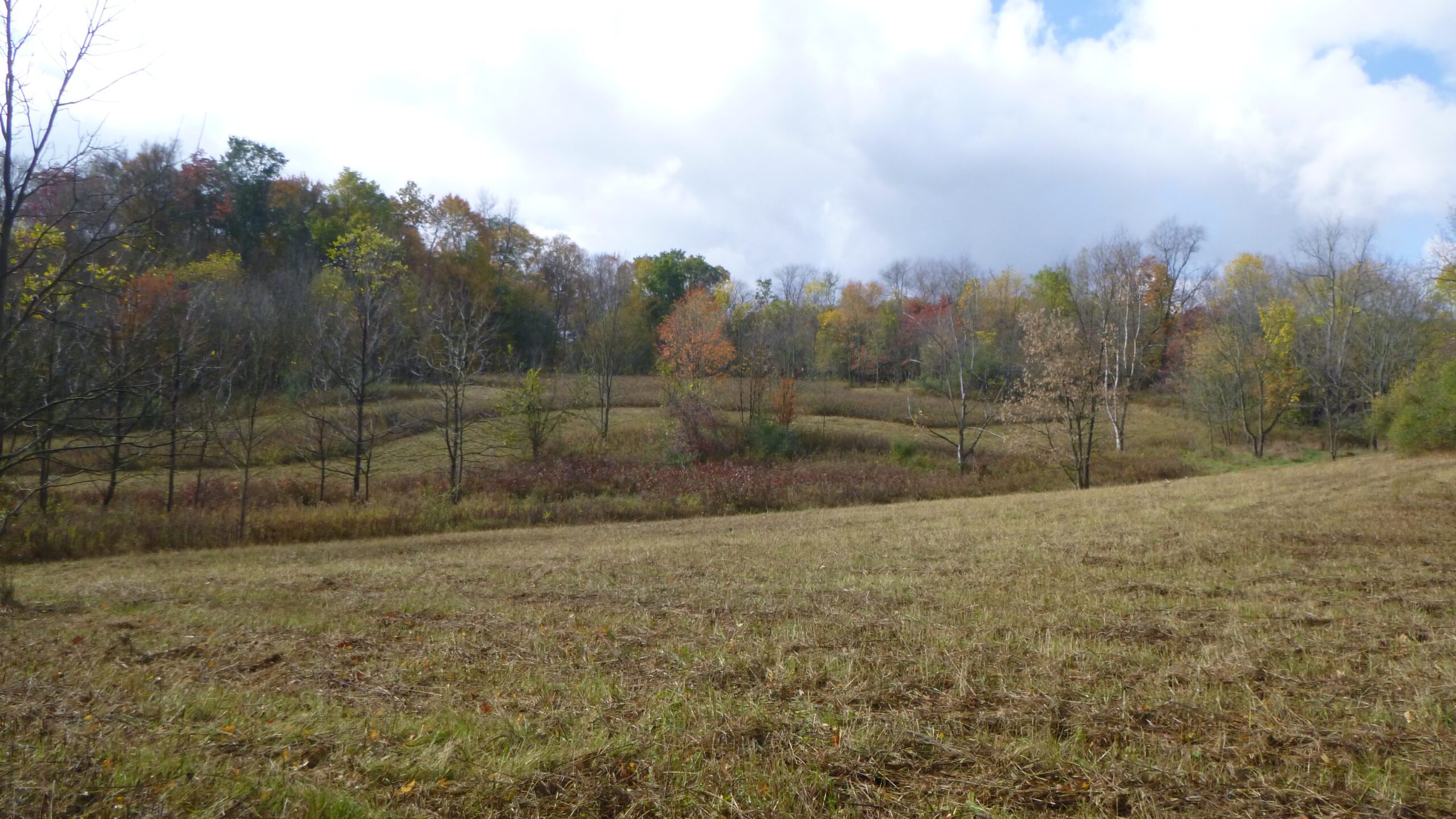 Land Conservancy permanently conserves second Richland County property
January 19, 2018
With a strong conservation ethic, Randall Derror recently worked with the nonprofit Western Reserve Land Conservancy to permanently conserve his 199-acre Richland County property with a donated conservation easement. This marks the Land Conservancy's second recorded conservation easement in Richland County.
Derror's grandparents purchased 160 acres of farmland, just three miles south of the Village of Lucas, in 1950 with the hopes of creating a self-sufficient farmstead. Derror spent a lot of time on the farm growing up, as well as time exploring the woods, streams, and park near his parent's home just a few miles away in Mansfield.
In 1980, at the request of his grandfather, Derror took ownership of the farm. Farming ended on the property in 1984, and Derror enrolled the tillable ground in the United States Department of Agriculture's Conservation Reserve Program. In 1987, Derror expanded the property by purchasing a lot to the north.
Today, Derror's property is comprised of diverse habitats including approximately 80 acres of mature forest, nearly 45 acres of marsh wetlands, and 50 acres of tillable old field habitat. More than a half mile of Switzer Creek, a tributary to the Mohican River, as well as a mile of unnamed tributaries can be found on the property. Derror manages five acres of his property as habitat for the Indiana Bat, a federally endangered species. Additionally, he is currently enrolling the old field habitat in the U.S. Fish and Wildlife Service's Pollinator Partnership Program.
"I see continued development, urban sprawl, and fence-to-fence farming," noted Derror. "After devoting the last 30 years to creating great habitat on this property in Pleasant Valley, I wanted to be sure it was saved."
Derror turned to the Land Conservancy with the hope of permanently conserving habitat on his cherished property. In December 2017, he donated a conservation easement on it.
A conservation easement is an agreement entered into between a landowner and a land trust that permanently limits uses of the land to preserve its conservation or agricultural resource values in perpetuity, explained Andy McDowell, vice president of western field operations for the Land Conservancy. He added, "Each easement is unique and tailored to each landowner's long-term vision for their property; owners can restrict the property's development at different levels, provided that the property's conservation values, such as scenic views, agriculture, and wildlife habitats, are preserved."
"I chose to work with Western Reserve Land Conservancy for two reasons," Derror explained. "First, the flexibility provided by the conservation easement best suited my needs. Second, I thoroughly enjoyed working with Andy McDowell and the Land Conservancy staff on the easement. They made the process very comfortable."