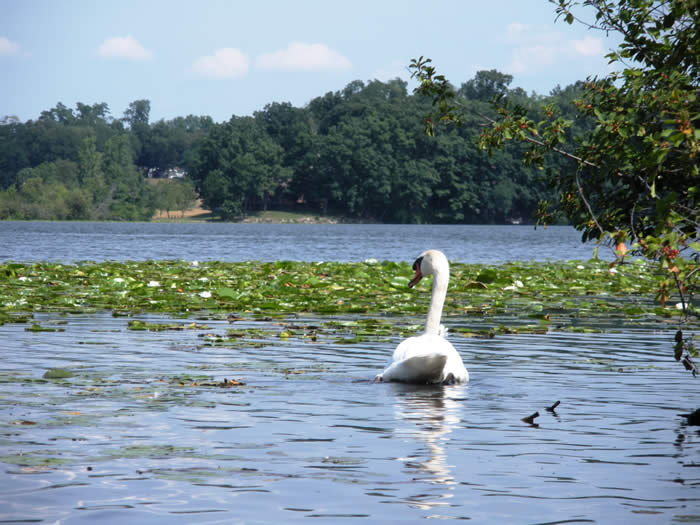 Land Conservancy, Museum partner to protect rare Summit County bog
March 28, 2014
Western Reserve Land Conservancy and the Cleveland Museum of Natural History are preserving a rare tamarack bog in Summit County, one that is home to 11 rare plant and animal species.
The 58-acre Long Lake Bog, located in Coventry Township, has been permanently preserved through a partnership between the nonprofit Land Conservancy and the Museum.  The Land Conservancy helped the Museum purchase the land with the help of Clean Ohio and Ohio Environmental Protection Agency funding and will hold a conservation easement on the property.
The Museum will own and manage the bog, which is adjacent to Portage Lakes State Park and Portage Lake Wetland, a state nature preserve about eight miles southwest of downtown Akron.
"We are thrilled to be able to play a role in the preservation of this amazing property along with the Cleveland Museum of Natural History," said Keith McClintock, vice president of conservation for the Land Conservancy.  "Development has dramatically reduced Ohio's wetlands, and preserving a property like Long Lake Bog protects rare habitat and improves water quality."
McClintock noted that Long Lake Bog is in the watershed of the Tuscarawas River, a state-designated impaired body of water.  The state has established a level of pollutants for the river – called the Total Maximum Daily Load, or TMDL – that it can receive and still safely meet water quality standards
The protected property is identified in the Summit County Trail and Greenways Plan.
James Bissell, director of conservation for the Museum's Center for Conservation & Biodiversity, said, "Long Lake Bog has four rare plants not present within the Museum's other glacial fen preserves. No true bogs, the common bogs across Canada and Alaska, are present in Ohio. The Museum's Fern Lake Bog and Singer Lake Bog have recently been placed into a relatively new natural community type – poor fen. Poor fens and rich fens such as Long Lake Bog are ranked as globally rare within North America."
Bissell said the Museum has inventoried all glacial lakes within Portage Lakes State Park during the last 25 years. In 1959, Museum staffers found a rare bullhead lily in an area adjacent to Long Lake Bog; the plant is known to have been growing at only one other site in Ohio, Magee Marsh on Lake Erie
The Long Lake Bog wetlands are in the highest quality category established by the state and include the tamarack forest along with surrounding Alder shrub fen, greater bur-reed meadows and fen sedge meadow habitats. The property is home to 11 plant and animal species that are listed as rare, endangered or threatened, including the globally rare bog bluegrass and state-threatened bog birch.