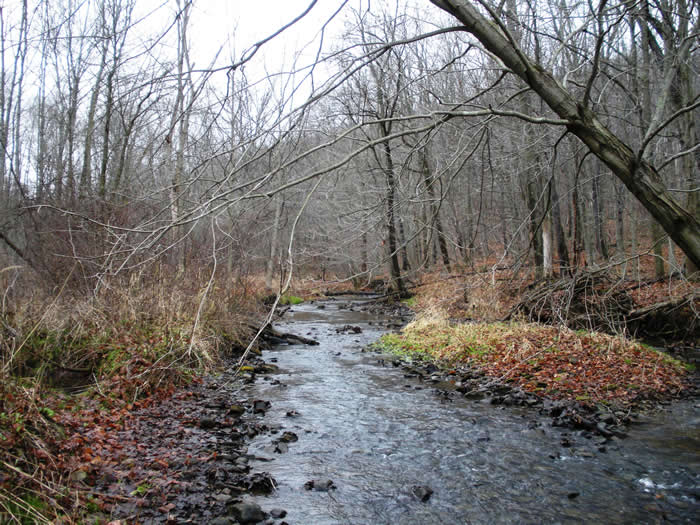 Land Conservancy merges with Little Beaver Creek Land Foundation
January 10, 2013
Little Beaver Creek Land Foundation, a 20-year-old nonprofit that has worked to preserve the Little Beaver Creek watershed in Columbiana County, is merging with Western Reserve Land Conservancy, the state's largest land trust.
Under terms of the merger, the Land Conservancy will assume responsibility for monitoring the approximately 184 acres currently protected by conservation easements held by LBCLF. In addition, LBCLF will be represented on the Land Conservancy's board of trustees.
The merger took effect Jan. 1.
"We have long been impressed with the great work done by the Little Beaver Creek Land Foundation and believe that by merging our two organizations we can dramatically advance our collective conservation mission in the region," said Rich Cochran, president and CEO of the Land Conservancy.  "We believe this merger will be a win-win for the people of Columbiana County and everyone living in this amazingly beautiful watershed."
Jackman S. Vodrey, longtime LBCLF secretary-treasurer, said, "As one of the original founders, 20 years ago, of the Little Beaver Creek Land Foundation, I'm happy to support the members' overwhelming vote to merge with the Western Reserve Land Conservancy. We have had a rewarding 20 years of growth, but to best serve the future protection of Little Beaver Creek, merging with the Land Conservancy is a giant step forward for us."
He added, "Their size, both in assets and staff, will greatly enhance the Little Beaver Creek watershed's chances of gaining more and more preservation, by conservation easements, and also by gifts or sale, for the LBC areas that are most vulnerable to development."

LBCLF works solely in the Little Beaver Creek Watershed, a 323,160-acre region in eastern Ohio and western Pennsylvania.  The foundation has worked with its watershed partners to protect 5,261 acres through purchases, outright donations or conservation easements, which are legal instruments that permanently bar development of a particular parcel.
LBCLF holds conservation easements on about 184 acres, including a 135-acre easement near Lisbon that it co-holds with Western Reserve Land Conservancy. It was that project – an easement donated by property owners Bruce and Debbi MacLellan in 2009 – that started the collaboration between LBCLF and the Land Conservancy.
In 2011, the MacLellans were the recipients of one of the Land Conservancy's highest honors, The Grimm Family Conservation Medal. The medal is awarded to "a conservationist, possessed of a deep and abiding passion for our mission, who has preserved land in a charitable manner, who views land as a precious resource and not as a commodity, and who has forgone significant financial value to preserve land."
Western Reserve Land Conservancy, which was formed in 2006 by the merger of eight local land trusts, preserves natural lands, working farmlands, urban lands and coastal lands in northern Ohio.  It is one of the top 10 land trusts in the nation, according to the Land Trust Alliance.
The organization has preserved more than 430 properties and more than 33,000 acres in the region, including 6,033 acres in fiscal year 2012.  In addition, the Land Conservancy's Thriving Communities Institute has helped revitalize urban areas throughout Ohio by assisting in the establishment of 15 county land banks.
The Land Conservancy, which has a 35-person staff, is headquartered in Moreland Hills and has field offices in Cleveland, Akron, Lisbon, Oberlin, Medina, Orwell, Painesville and Orrville.