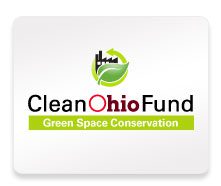 Land Conservancy applauds governor's 2015-16 Clean Ohio proposal
February 19, 2014
The state's largest land trust is applauding Gov. John Kasich's plan to allocate $100 million for Clean Ohio Fund conservation programs in his proposed capital budget bill for fiscal year 2015-2016.
Western Reserve Land Conservancy, a Moreland Hills-based nonprofit that has preserved 534 properties and 38,552 acres in northern and eastern Ohio, has been part of a coalition pushing for increased Clean Ohio funding, according to Rich Cochran, the organization's president and CEO.
The governor's capital budget bill for the next two years was unveiled on Tuesday.
"This is a huge step forward for conservation in Ohio and a genuine recognition of the importance of preserving our state's tremendous natural resources," Cochran said.  "We applaud the governor for his support of one of the most valuable and impactful programs we have seen.  Clean Ohio will continue to create healthier, more vibrant communities across our state."
The governor's proposal would mark the first time Clean Ohio funding has been included in the Kasich budget proposal.   Clean Ohio, which was approved and renewed by voters, is a pool of state bond dollars that matches local funds for qualifying projects.
In his testimony before the House Finance Committee, Timothy S. Keen, director of the Ohio Office of Budget and Management, announced that $75 million in Clean Ohio funds is proposed for open space, $12.5 million for trails and $12.5 million for the Agricultural Easement Purchase Program.  The Clean Ohio program has helped the Land Conservancy and its partners preserve thousands of acres of parkland and natural areas, create trails and protect some of the state's richest farmland.
House Bill 497, the capital budget bill, is now before lawmakers.  The proposed project funding would start July 1.
From the countryside to the city, Western Reserve Land Conservancy provides the region with natural places that nourish and support vibrant and prosperous communities by identifying, preserving, restoring and maintaining essential assets like clean water, working farms, wildlife areas and parks.  The Land Conservancy preserves natural areas and farmland in 17 counties in northern and eastern Ohio, and its Thriving Communities Institute is working statewide to clean and green urban centers devastated by the foreclosure crisis.
The Land Conservancy is based in Moreland Hills and has field offices in Cleveland, Akron, Medina, Oberlin, Chardon and Orrville.