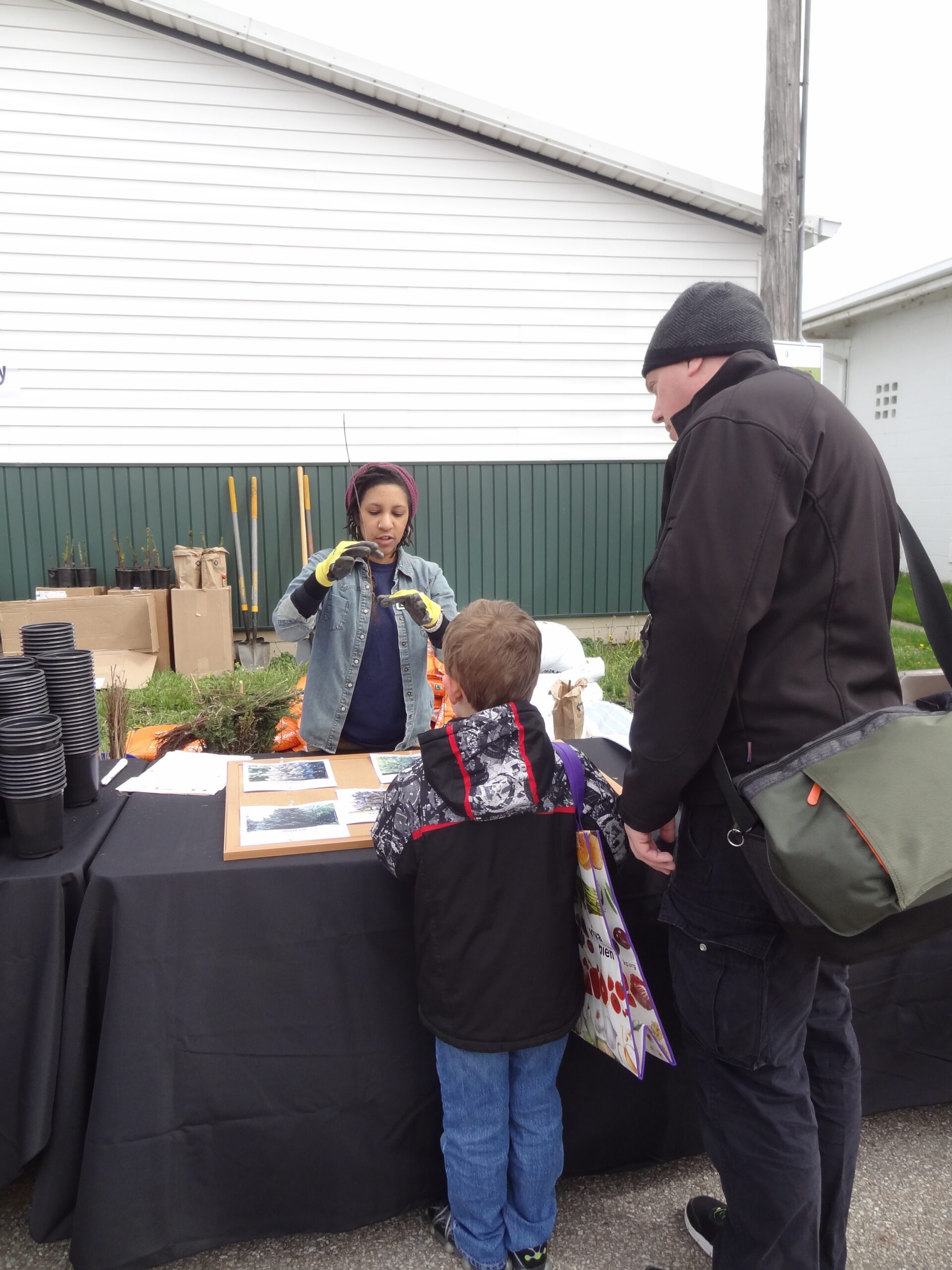 Kirby Broadnax honored as Next City Vanguard
May 30, 2017
This spring, Western Reserve Land Conservancy staff member Kirby Broadnax will join 40 of the world's top urban professionals under the age of 40 at the Next City Vanguard Conference in Montreal.
Broadnax serves as the Francis H. Beam Fellow for Placemaking and Equity, a fellowship generously funded through the Saint Luke's Foundation.  A former elementary school teacher and trained mediator, she now works with residents and organizations in Cleveland's Buckeye, Mount Pleasant, and Woodland Hills neighborhoods to green and repurpose vacant lots and activate spaces in the community. Outside of work, Broadnax volunteers as a community organizer with her local "artivist" group called Bridging The Tracks. The group uses art to connect residents of the Buckeye, Shaker Square, Larchmere, and Woodland Hills community across physical and perceived divides.
"I feel so honored to have the opportunity to participate in the Vanguard Conference with other impressive and active leaders," Broadnax emphasized. "I look forward to learning creative strategies around equitable and resident-driven community building, land reuse, and placemaking that I can bring back to my work here in Cleveland."
Next City is a nonprofit organization aimed at inspiring social, economic and environmental change in cities through journalism and events around the world. Each year, they select a prestigious group of young urban innovators to attend the Vanguard Conference. The organization notes, "Solving urban problems means working across divides and breaking silos, so Vanguard convenes professionals across sectors, including architecture, art, civic technology, community development, entrepreneurship, government, transportation and urban planning. Each year, Next City selects applicants whose smart ideas for cities, experience in the field, and ambition for the future all show great promise."
Broadnax is the only Vanguard from Ohio to be selected through this year's competitive application process.
"Kirby is smart, thoughtful, and bold. She is a natural leader," emphasized Jim Rokakis, vice president of the Land Conservancy and director of its Thriving Communities program. "Kirby takes on difficult situations that require all of those qualities. We are fortunate to have Kirby on staff and in the community."