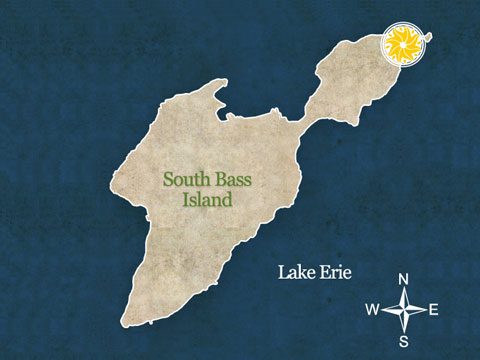 Joining forces to protect 9 acres on South Bass Island
June 2, 2008
In 2008, the Land Conservancy, the Lake Erie Islands Chapter of the Black Swamp Conservancy, the Ohio Department of Natural Resources and the Put-in-Bay Township Park District joined forces to protect 9 acres on South Bass Island. But a significant gap still existed between the amount of public funding pledged and the purchase price.Then Rose Scheeff entered the picture.
Scheeff, who treasured the nearly 50 summers she and her late husband, Bill, spent on South Bass Island, who passed away in early 2010, stepped in and nearly single-handedly filled that funding gap. Today – in a place where a nine-home development had once been proposed – the Scheef East Point Nature Preserve stands in memory of Bill and Rose.
The property provides critical island habitat for thousands of migratory birds and the threatened Lake Erie Water Snake. It includes more than 1,700 linear feet of Lake Erie shoreline. There is public access for bird-watching, walking and fishing. Even though the island is known for its outdoor recreation opportunities, shoreline access is limited because of private property ownership.
U.S. Rep. Marcy Kaptur, who helped secure federal funding for the project, calls the park "a gem in the crown of lake-related preservation and a gift preserved for future generations."