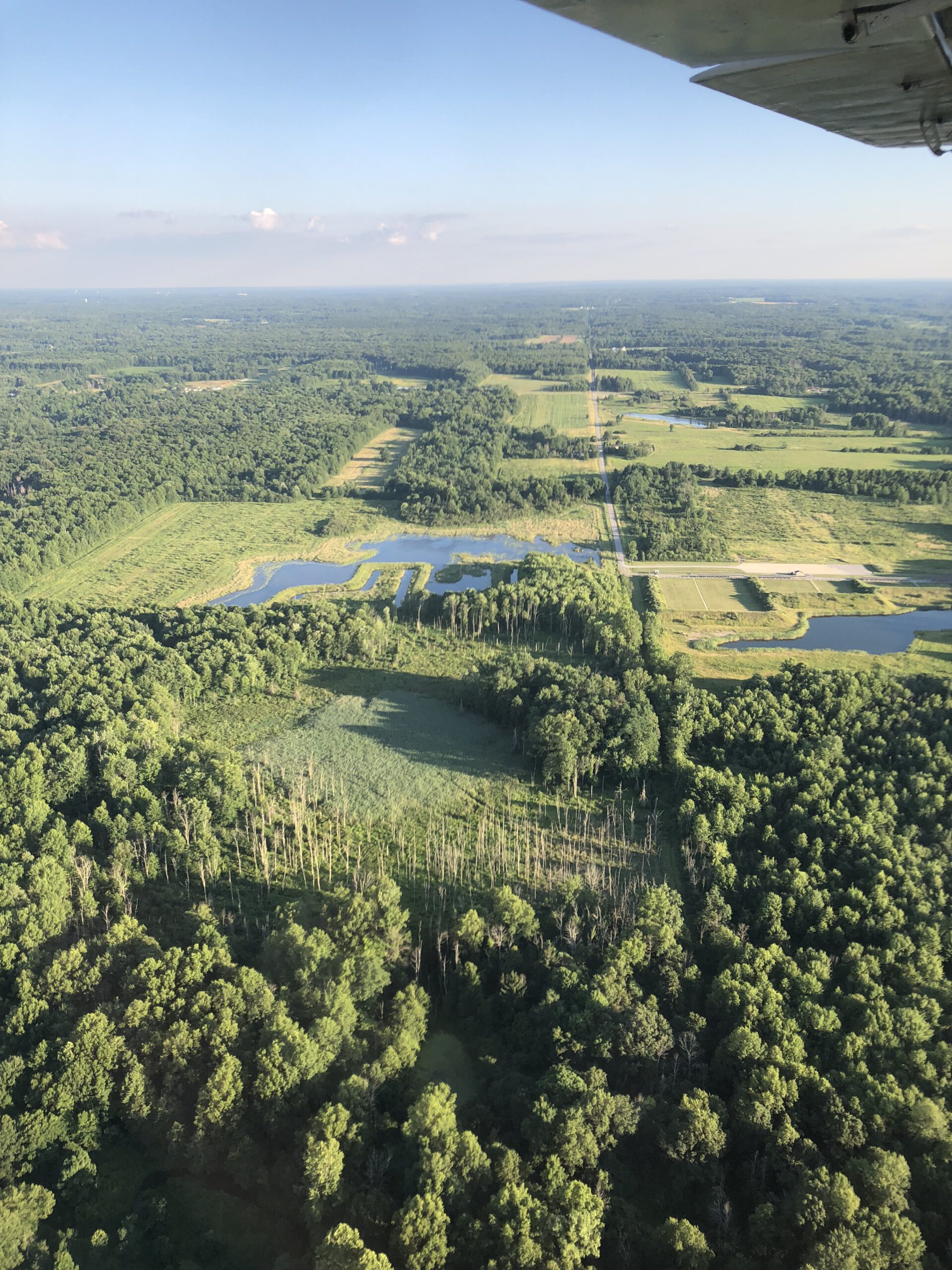 Grand River Wildlife Area grows
October 23, 2018
Western Reserve Land Conservancy and the Ohio Department of Natural Resources (ODNR) Division of Wildlife recently worked together to conserve 57.5 acres in Trumbull County.
Located in Farmington Township, this property boasts mature forest and high-quality wetlands. More than a half mile of Center Creek, a tributary to the state‐designated Wild and Scenic Grand River, flows through the property.
Importantly, this project builds upon a remarkable corridor of conserved lands including the 7,750-acre Grand River Wildlife Area owned by the ODNR Division of Wildlife as well as 174 acres of privately protected lands. This portion of the Grand River valley is one of the largest areas of semi-wilderness remaining in heavily populated northeast Ohio.
"We are grateful to the Mulac family for their willingness to conserve this key property and to the Division of Wildlife for partnering with us on this project," said Alex Czayka, Western Reserve Land Conservancy's senior vice president for conservation transactions. "The Mulac's property was surrounded on three sides by Division of Wildlife property so it is a key puzzle piece to add to the wildlife area that can be enjoyed by the general public."
Scott Peters, Ohio Division of Wildlife's wildlife management supervisor for northeast Ohio, said, "Protecting this significant wetland habitat was a common goal for all three parties. Not only will a multitude of wildlife species benefit from this acquisition, but so will countless visitors of this property in the near future and for generations to come."