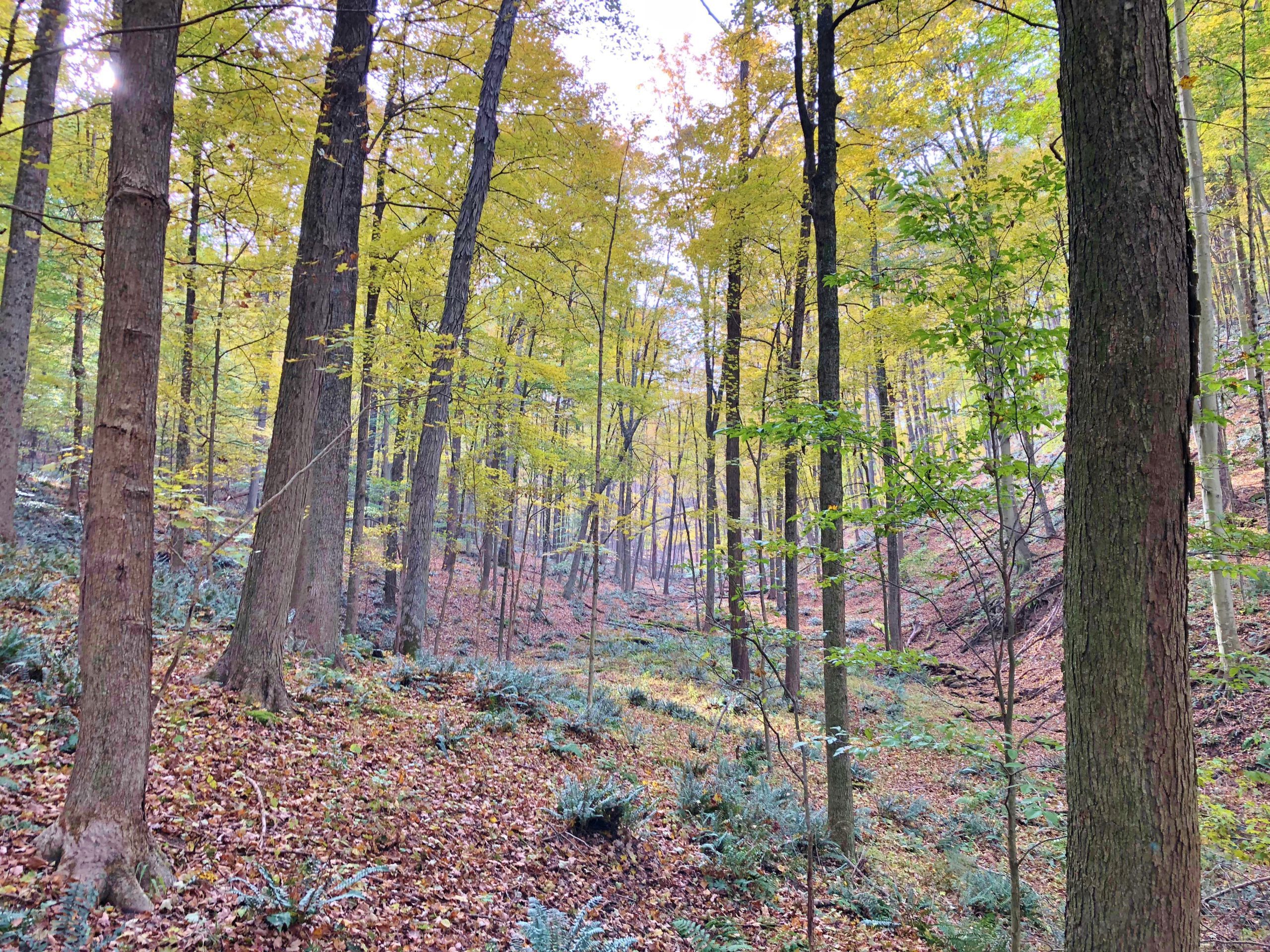 First Property Conserved in Knox County
January 15, 2019
Located in northwest Holmes County and northeast Knox County, Valley Head Farm encompasses 417 acres in the scenic Mohican region.
There are 140 acres of tillable farmland, which are rented out to soybean, corn and wheat farmers. The majority of the property is forested with a diverse collection of tree species including 30 acres of white pine (enrolled in the Federal Conservation Reserve Program) and 247 acres of deciduous and coniferous tree species. More than 2 miles of tributaries can be found flowing into the Mohican River which comprises the western boundary of the property.
Four generations of the Miller family have owned, explored, worked, and loved the land since 1930.
"The Miller family has done an outstanding job in balancing the need to work the land and earn an income from it, as well as conserve and enjoy its beautiful natural resources at the same time," said Andy McDowell, vice president of western field operations for the Land Conservancy. He added that in addition to being great stewards of the property, they are gracious hosts.
McDowell first met with the Miller family over cookies and coffee to discuss the conservation easement process after Wilbur (Bud) and Jean Miller read a newspaper article about how their neighbors, the Balderstons, had permanently conserved their nearby farm. They wanted to do the same.
"My mother encouraged all of us that they wanted to pursue a conservation easement," explained Julia Miller, one of Bud and Jean's daughters and a member of the family LLC that owns the property. "Time is finite and this property is their life's work. We knew they wanted to see the land preserved, and so did we."
After a year of discussion and planning, Valley Head Farm LLC donated a conservation easement to Western Reserve Land Conservancy in 2018 permanently preserving the organization's first property in Knox County.
For many families, like the Millers, preserving land is about much more than the property. It's about preserving the precious memories and family legacy associated with their land.
Julia Miller noted the many fond memories she and her sisters made on their parents' farm. Now, those memories are being passed down to their children and grandchildren, who visit often. Her nephew, Miles Liebtag concurred. He shared, "I endeavor to spend as much time as possible on the farm and often bring my daughter. She's forming a link to the farm through her experiences with her great grandparents on the family land."
McDowell added, "It was a pleasure to work with multiple generations of the Miller family to preserve their farm the way it had been for nearly a century – focused on family."