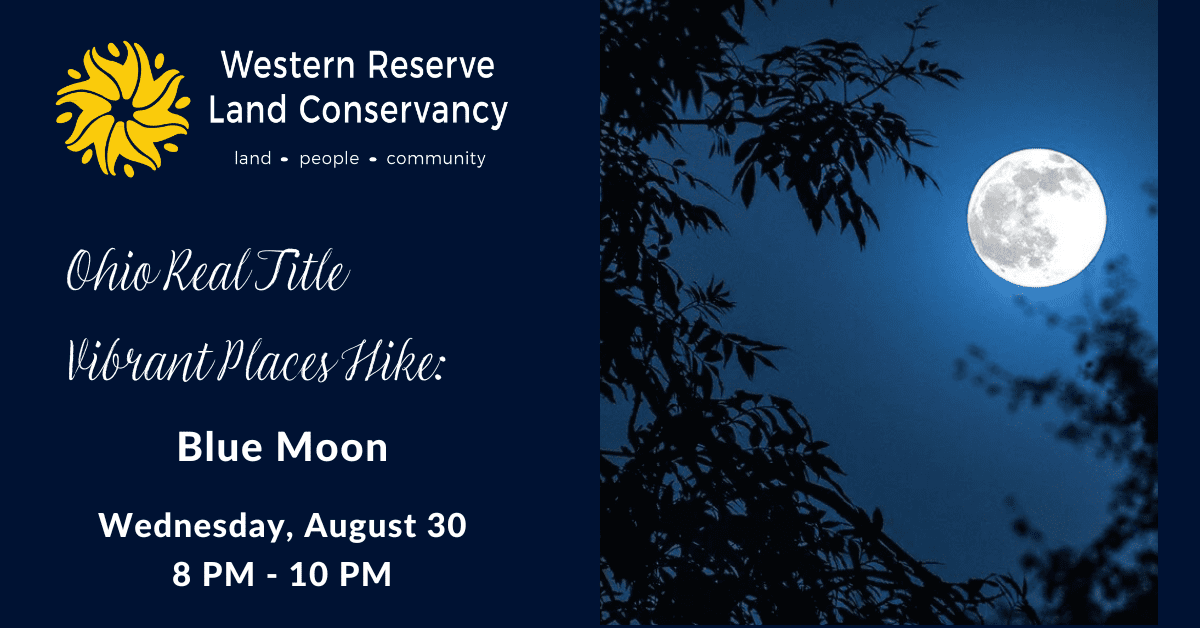 On occasions when there are two full moons in a month, the second full moon is called a Blue Moon. Join us at our Signature Blue Heron Preserve for a night hike under the stars and shimmer of the Blue Moon. We'll listen to nature and use black lights to explore the insects and other wildlife that call this preserve home.
The Land Conservancy's Blue Heron Preserve is located near Burton. We'll walk on defined trails that will take us to a wetland overlook and along the restored quarry ponds of this 120-acre natural area.
Advanced registration is required.
Event details:
Wednesday, August 30 from 8:00 to 10:00 PM
Leader: Judy Semroc, Naturalist & Field Biologist and Renee Boronka, Western Reserve Land Conservancy
Fee: FREE
Location: Directions will be sent to registrants. Blue Heron Preserve is in Burton, OH.
Register here:

Organizer: Renee Boronka, rboronka@wrlandconservancy.org, 216-533-8761
PLEASE NOTE: You may be photographed or recorded by the Western Reserve Land Conservancy during this event. Your image or words may be used in materials prepared by or for the Land Conservancy, including marketing related materials.