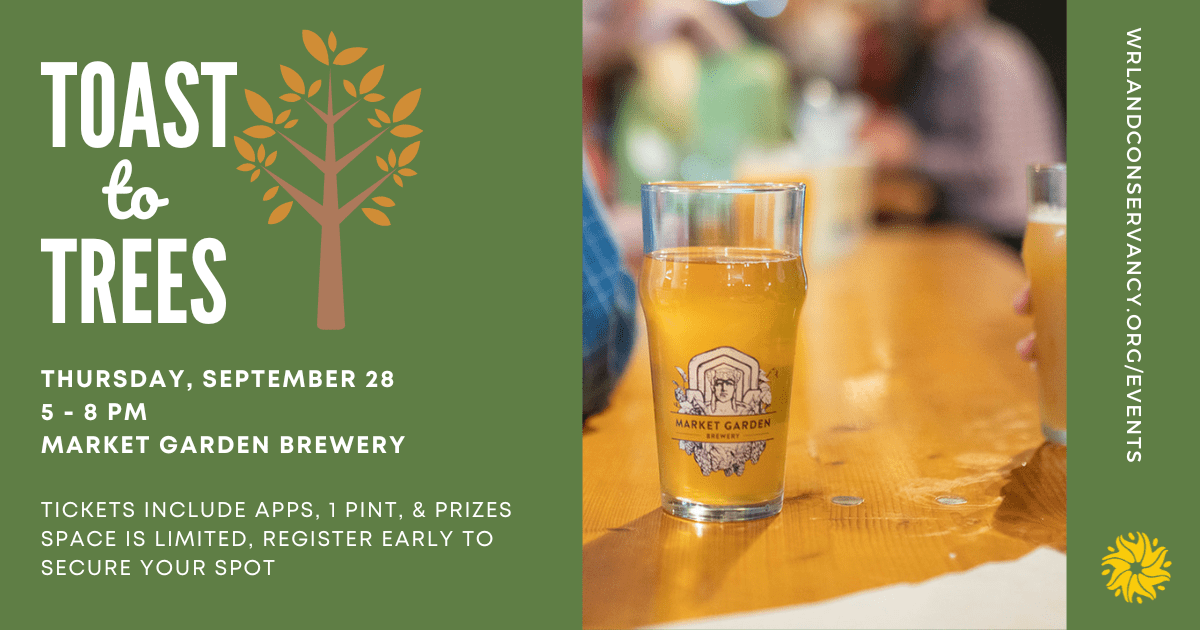 Join us as we raise our glasses to trees—toasting the many benefits they provide to our health and community wellness. Toast to Trees will celebrate the work of Western Reserve Land Conservancy's Reforest Our City program which strives to increase Cleveland's tree canopy by growing trees and engaging residents and volunteers to protect neighborhood trees. Since 2015, Reforest Our City has planted and given away over 15,000 trees in the City of Cleveland.
Proceeds from this event will support the Land Conservancy's efforts to reforest the Forest City!
Advanced registration is required.
Event details:
Thursday, September 28 from 5:00 – 8:00 pm
Cost: $25/person. Attendees will enjoy heavy appetizers, a pint of your choice, and a giveaway.
Limit: 100 people. Register early to secure your spot.
Location: Market Garden Brewery, 1947 W 25th St, Cleveland, OH 44113. The Ohio City Room is located in the lower level.
Attendees will have the opportunity to sample Canopy Keeper Lager, which is being brewed for this event.
Register here:

Organizer: Renee Boronka, rboronka@wrlandconservancy.org, 216-533-8761
PLEASE NOTE: You may be photographed or recorded by the Western Reserve Land Conservancy during this event. Your image or words may be used in materials prepared by or for the Land Conservancy, including marketing related materials.