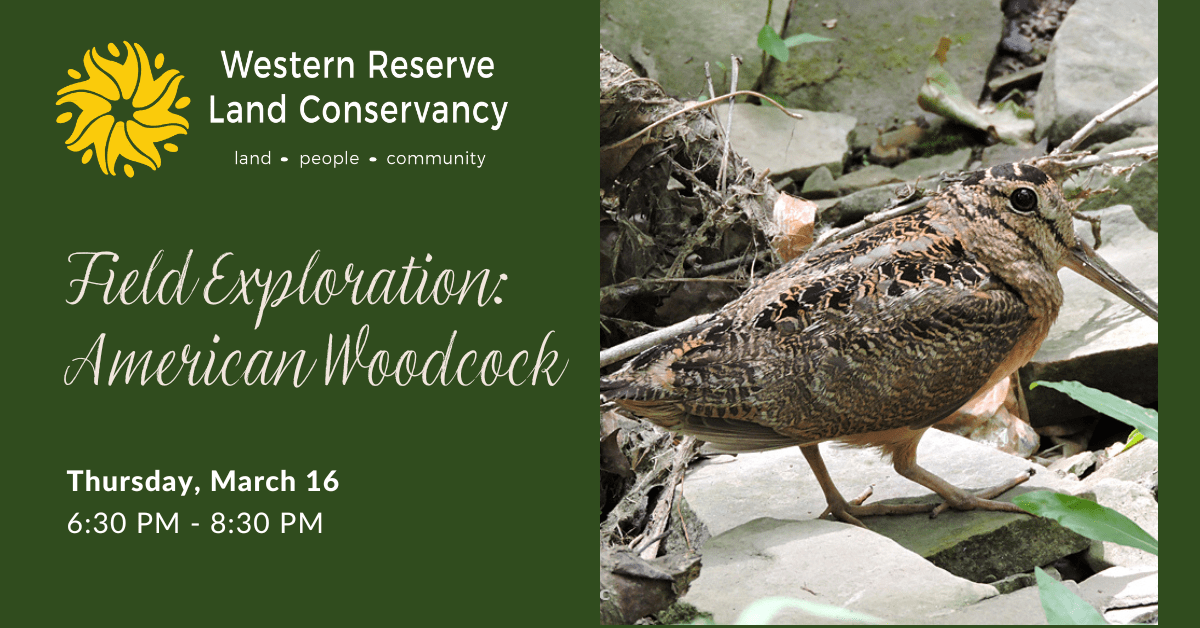 The Land Conservancy's Grand Valley Ranch protects 1,200 acres of ideal habitat for waterfowl. American Woodcock are often seen at the preserve. During springtime, at dawn or dusk, males perform a dazzling aerial display. In an effort to show off for females, they give loud calls and dance about in the air.
Join us for an evening at Grand Valley Ranch with Judy Semroc. We'll learn about these amazing birds and with the right conditions watch their "sky dance."
Advanced registration is required.
Event details:
Thursday, March 16 from 6:30 pm – 8:30 pm
Leaders: Judy Semroc, Field Biologist at Nature Spark and Renee Boronka, Manager of Education at Western Reserve Land Conservancy
Fee: $10/person
Limit: 20 people
Location: Directions will be sent to registrants. The field site is located in Orwell, OH
Register here:
Organizer: Renee Boronka, rboronka@wrlandconservancy.org, 216-533-8761
PLEASE NOTE: You may be photographed or recorded by the Western Reserve Land Conservancy during this event. Your image or words may be used in materials prepared by or for the Land Conservancy, including marketing related materials.