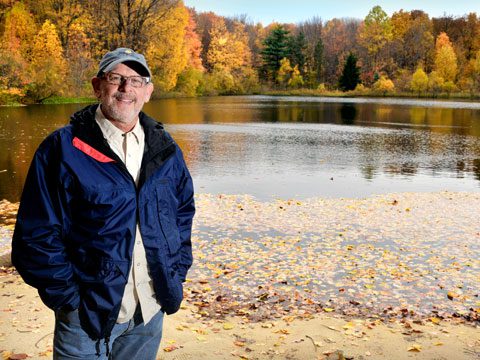 Conservation pioneer leads by example
December 2, 2009
Jim Spira's love affair with nature began with three backpacking trips to the American West in the late 1950s. Spira, then a teenager, and two friends hiked, camped and soaked up the scenery.
"It was a transformational thing for me," he said. Spira's passion for the outdoors never waned. The retired president and COO of American Greetings Corp. became one of the true pioneers of regional conservation in northern Ohio, leading the largest-ever merger of land trusts in the United States before serving a four-year term as chairman of Western Reserve Land Conservancy during which the organization doubled both the number of preserved acres and the value of its assets. "Our accomplishments were beyond anyone's expectations – no one thought we could do this," Spira said. "We are now gaining momentum, and we're only getting started."
A friend explained why Spira has been so successful. "I believe it comes down to three simple things: Jim's passion for excellence in all things, Jim's passion for nature and for our mission, and Jim's passion for and deep love of people," said Land Conservancy President and CEO Rich Cochran, who has known Spira for 10 years.
In June, Spira received the Stephen C. Morris Sugar Maple Award for his outstanding conservation vision, leadership and support. Trustee Steve Morris presented the award at the Land Conservancy's annual Conservation Celebration.
Spira and his wife, Myrna, who live in Shaker Heights, became part of the organization after granting a conservation easement to Chagrin River Land Conservancy – one of the eight land trusts that merged to form Western Reserve Land Conservancy – on their 103-acre property in Newbury Township. Jim Spira joined the Chagrin board in 2001 and chaired the Land Conservancy board from its inception until June 2009.
For the Spiras, the Newbury property is a special place. "We come here every weekend," Jim said. "It's really a year-round retreat for us, our kids and our grandkids. That is the purpose of it."