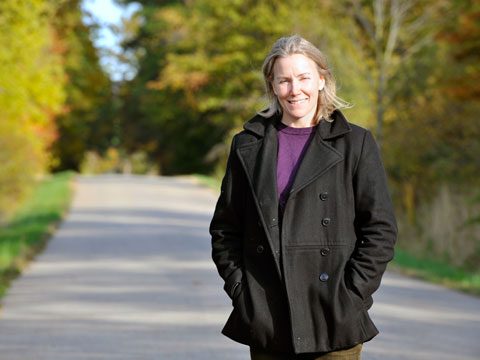 A partnership creates a park
December 2, 2009
An international freight airport was once proposed for a 504-acre site in rural Portage County. The airport was never built, but the threat of development hovered over
the site for years.
Today, this high-quality forest and wetlands area, which protects 8,000 linear feet of a tributary to the Upper Cuyahoga River and is home to several endangered species, including the yellow-bellied sapsucker, is about to become the centerpiece of the Portage Park District, thanks to a successful partnership between the park system and the Land Conservancy.
The county park district, which has an annual budget of about $200,000 and does not have its own tax levy, did not have the financial capacity to acquire the Shalersville Township property until it joined forces with the Land Conservancy, according to Christine Craycroft, who has been with the park system since 1996 and became its first director in 1998.
"We're a tiny district without a levy, so the partnership has been invaluable," Craycroft said. "The Land Conservancy has a full professional staff with the expertise that we just didn't have in house. This is by far the biggest property we have acquired, and we couldn't have done it without them." Craycroft cited many benefits of conserving the property, including protecting drinking water and wildlife habitat.
"Now, we're looking forward to developing management plans and seeking community support to turn it into a park," she said. "It's a beautiful place, and it will provide value and enjoyment for the public for generations to come."