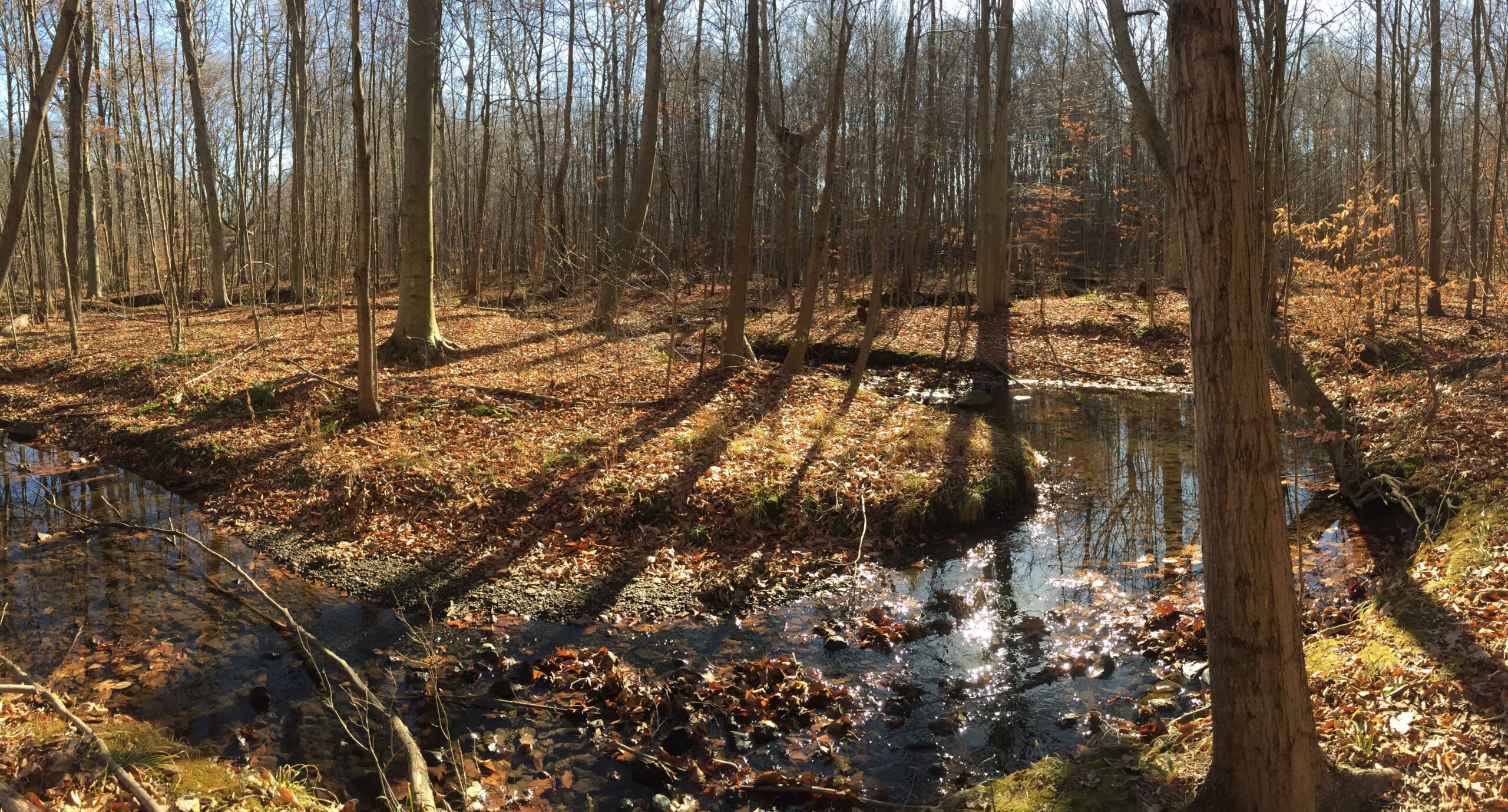 52 acres permanently preserved in Rootstown Township
January 11, 2016
When Randy Bradley wanted to permanently conserve his 52-acre property in Rootstown Township, he turned to the nonprofit Western Reserve Land Conservancy.
"Randy granted a conservation easement to the Land Conservancy because he wanted to be sure his property would forever remain intact, as 52-acres of diverse habitats," shared Alex Czayka, eastern field director for the Land Conservancy.
A conservation easement preserves land by prohibiting or severely limiting future development. While it is voluntarily granted by the landowner, the easement is permanent and runs with the land. The Land Conservancy will monitor the property and enforce the easement in perpetuity. This is only the second easement the Land Conservancy has recorded in Rootstown Township.
The property consists of a combination of habitats including approximately 10 acres of agricultural land, 15 acres of upland forest, and 15 acres of floodplain and wetland habitat along over half a mile of Barrel Run and an unnamed tributary to the West Branch of the Mahoning River. It is adjacent to more than 50 acres of farmland, building a corridor of over 100 acres of contiguous preserved natural areas and farmland.
The conservation easement on this property adds to the significant land conservation efforts in Portage County, where the Land Conservancy has permanently preserved over 2,500 acres. Landowners interested in granting conservation easements on their property are encouraged to contact Czayka at 440-528-4150 or aczayka@wrlandconservancy.org.