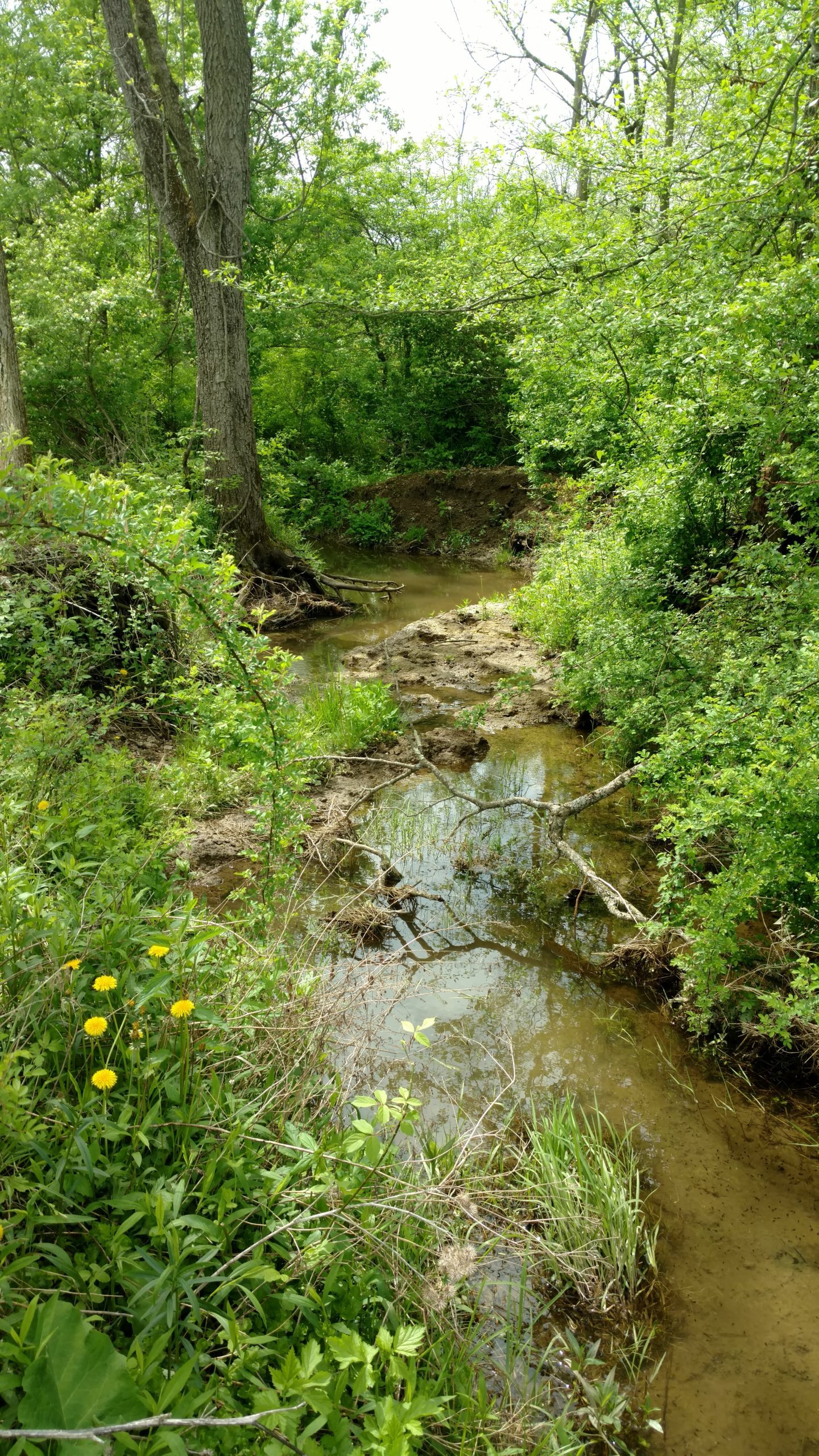 287 acres conserved in Richland County through Western Reserve Land Conservancy's acquisition of the newly established Niss Waterfall Preserve
July 2, 2019
Western Reserve Land Conservancy has acquired 287 acres of land in Richland County. The permanent conservation of the property, Niss Waterfall Preserve, will help protect the Mohican Watershed and contribute to the ongoing health and preservation of a primary community water source.
"Niss Waterfall Preserve is substantial both in size and community impact," said Joe Leslie, Vice President of Real Estate, Western Reserve Land Conservancy. "Collaboration on this project was critical. We are grateful to the many partners who worked with us on the acquisition and who will continue to work with us on updates to the property and, eventually, community access."
With luscious greenery, more than 2.5 miles of streams and a cascading, shale-based waterfall, the property is a breathtaking retreat. Upon work with partners to update the property and secure funding, the Land Conservancy aims to offer public access to trails that would allow connectivity with the Richland B&O Trail System.
The project was entirely funded through the Clean Ohio Green Space Conservation Program. Many municipalities including Richland County, Washington Township, Madison Township and the City of Mansfield were collaborative partners in this nearly 300-acre acquisition that spans the historic watershed.
"The permanent preservation of this land could change the current, private nature of the property into an asset to be used and enjoyed by all residents of Richland County and beyond," said City of Mansfield Mayor Timothy Theaker. "Not only does it contribute to water source security, but it has the potential to vastly expand upon our region's trail connectivity- and we intend to make that happen."
Philanthropist Dan Niss is major supporter of the project.
"Some land is too special to be developed, and this property falls in that category," said Mr. Niss. "The environmental significance and the aesthetics of this property will contribute to the greater good of our community, and I'm glad to see that happen."
The 287-acre conservation easement includes 277 acres of permanently conserved property and two 5-acre areas reserved for possible future recreational space. Development of trails and two parking lots are anticipated to begin sometime in the next few years. This project was made possible due to the unwavering commitment and support from Mr. Niss, his attorney, Bud Vetter, his financial advisor, Rick Kleshinski, and the thoughtful decisions of the Madison Township Trustees, Washington Township Trustees and the Richland County Commissioners.