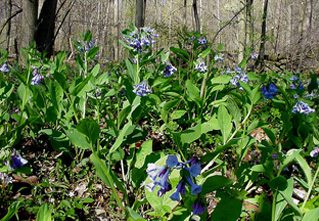 22 acres are preserved in Hinckley Township
April 2, 2010
A Hinckley Township property owner and Western Reserve Land Conservancy have teamed up to permanently preserve 22 acres just north of the Cleveland Metroparks' Hinckley Reservation.
Charles Gibson has placed a conservation easement on a portion of his property, which is on State Road just south of Center Road (state Route 303). A conservation easement permanently protects the natural, agricultural and scenic resources of the land while allowing the grantor to retain ownership.
Both Mr. Gibson and his deceased wife, Carole Sue, shared a genuine love of the land and before her death in 2004 had intended to preserve the property. The land had been part of her family's farm on Hinckley Ridge since the 1920s.
Bill Jordan, Associate Field Director at the Land Conservancy's Medina Office said the property possesses "significant scenic, aesthetic, open space and natural conservation values that add to the rural character of Hinckley Township." He said it contains old-field and forest wildlife habitat areas, which provide shelter, food and nesting areas for birds, mammals and other wildlife. The vegetated natural areas control runoff, prevent erosion and mitigate flooding to downstream properties, thus helping to improve water quality in the Rocky River watershed.
The conservation easement was the second one for the Land Conservancy in Hinckley Township in 2009. The Land Conservancy previously helped the township preserve a 30-acre parcel at the northwest corner of River Road and Route 303 for a passive park.