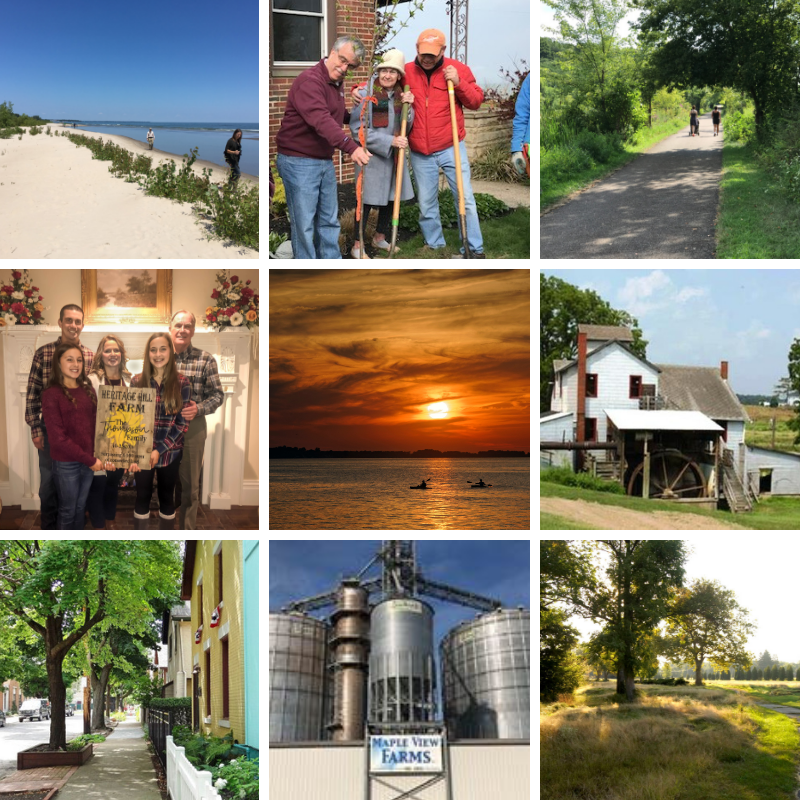 2018 in Review: Celebrating Conservation Milestones
January 10, 2019
Thank you for partnering with the Land Conservancy in 2018 to fill our region with vibrant natural areas, working farms and forests, and healthier urban environments.
We appreciate that our success is built on the virtuous work of thousands of people… our donors, our trustees, our volunteers, our partners, our allies, our employees, and all of the landowners with whom we work.
What follows is a snapshot of the work you helped us accomplish in 2018. Thank you for making all of this possible. Together, we are making the world a better place!
LAND CONSERVATION
With your support, Western Reserve Land Conservancy surpassed our year-end goal of permanently conserving our 55,000th acre! In 2018, the Land Conservancy preserved an additional 34 properties in 17 counties totaling 3,907 acres.
We have now conserved 740+ properties totaling an incredible 56,200+ acres across northern and eastern Ohio! For comparison: All of Manhattan is only 14,500 acres, so you could fit nearly 4 Manhattans on our preserved land. Locally, the City of Cleveland encompasses 52,780 acres, so our conserved land would extend beyond the city's boundaries.
We have permanently preserved 240+ farms and have helped create nearly 170 public parks and publicly-owned preserves.
Highlights from this past year include:
Completed Bay Point Preserve, a nationally-significant conservation project along the shores of Lake Erie
Created Ed Curilla Preserve, a new park with globally-significant habitat on Kelleys Island
Expanded Vermilion Beach through the conservation of 0.13 acres and connection of two coastal properties, the City of Vermilion's Bluff Lakeshore Preserve property and Erie Metroparks' Wakefield Reservation
Acquired and conserved 117 acres of a former golf course in Ashtabula County to create Red Brook Metropark, which will provide nearby nature access for many neighbors
Worked with the Ohio Department of Natural Resources Division of Wildlife to expand the Grand River Wildlife Area
Added more than 150 acres of high-quality wetland to our Ashcroft Woods preserve, creating a 1,050-acre contiguous conservation corridor in the Upper Grand River watershed
Created a beautiful new 30-acre park, Salem Greenway Preserve, along the Little Beaver Creek Greenway Trail in Columbiana County
Preserved our first property in Knox County, the 417-acre Valley Head Farm owned by the Miller family for four generations
Preserved an incredible 656 acres – more than one square mile – of farmland in Sandusky County with a donated conservation easement  by Keith and Natalie Edwards of Maple View Farms
Celebrated a conservation milestone with the Thompson family – the permanent conservation of 4,623 acres of land!
Acquired Kister Water Mill, one of the nation's oldest working water-powered mills, and conserved 15 acres of surrounding natural area
URBAN REVITALIZATION
Western Reserve Land Conservancy continues to work with cities and counties across Ohio to eliminate blight and connect people to nature through our Thriving Communities Program.
Our Thriving Communities team continues to conduct cutting-edge housing research and property surveys which help communities make informed decisions about tackling blight. In 2018, we supported the establishment of 7 additional county land banks which work to eliminate blight and regreen communities. We also continue to connect urban residents to nature through our reforestation and land conservation work.
To date, we have raised $440+ million for communities to fight blight through demolition and regreening. We have engaged 2,275 volunteers in planting and distributing 12,700 trees in the City of Cleveland through our reforestation program over the last four years.
Highlights from this past year include:
Again, thank you for making all of this possible. We look forward to an exciting 2019 filled with land conservation and restoration success!