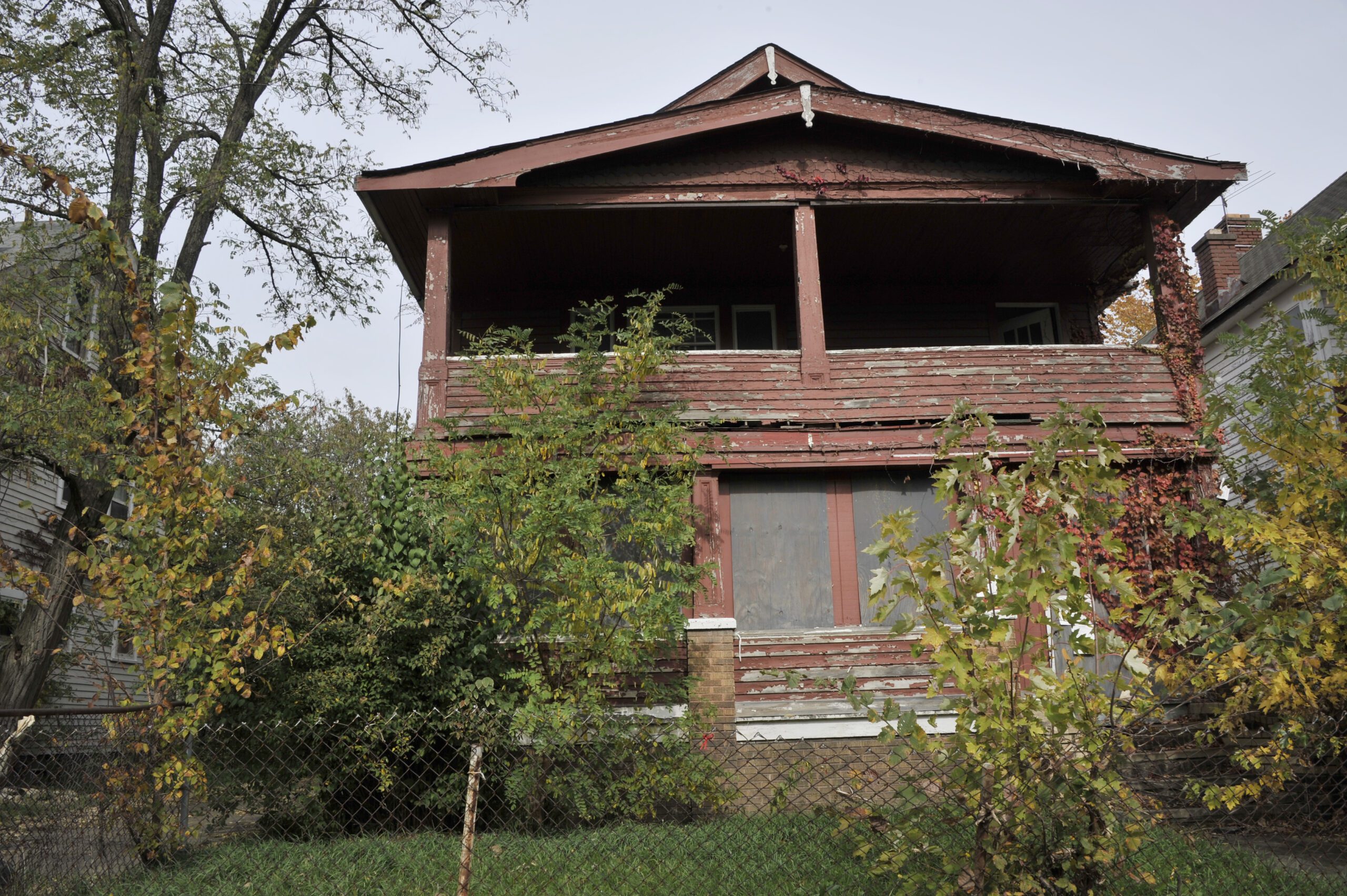 Hardest Hit Fund appropriations approved by Congress
December 18, 2015
Communities hardest hit by the foreclosure crisis across Ohio will benefit from Congress's approval of the year-end spending bill.
In a strong bipartisan action, the House voted 318-109 and the Senate voted 65-33 to pass the bill that authorizes the U.S. Treasury Department to transfer up to $2 billion to the Hardest Hit Fund which not only helps homeowners avoid foreclosure, but also provides critical funds to remove vacant and blighted structures which pose threats to public safety and local economic well-being.
"This was an amazing bipartisan effort to help communities hardest hit by the foreclosure crisis and struggling with the ill effects to this day," shared Jim Rokakis, Western Reserve Land Conservancy vice president and director of Thriving Communities. "We thank Sen. Brown, Sen. Portman, as well as Rep. Joyce, for their leadership and tireless work to make sure this funding, so crucial to communities across Ohio, was included in the year-end spending bill."
"This is a major win for Ohio communities and homeowners that are still recovering from the housing crisis," said Brown, ranking member of the U.S. Senate Committee on Banking, Housing, and Urban Affairs. "It's critical that we continue to preserve and strengthen a fund that has provided over half a billion dollars to address the housing crisis in Ohio and to redevelop blighted neighborhoods by demolishing vacant properties."
"This is a big win for everyone – the neighborhoods in Northeast Ohio dotted with vacant and abandoned properties, the community leaders working to restore them and most importantly the people who will see these improvements firsthand," shared Joyce.
"Over the years, I have worked with local Ohio communities to help deal with this issue of abandoned homes," Portman stated. "We're all concerned about communities that have blighted properties because they tend to be magnets for crime and hurt home values. This bill is a step in the right direction because it will allow Ohio communities to tear down these houses and restore the integrity of their communities."
Brown and Joyce voted in favor of the Omnibus Appropriations bill; though Portman voted against the measure, he publicly stated his support for the Hardest Hit Fund. (Click here to view Brown's statement and here to view Portman's statement.)
The Hardest Hit Fund was first created in February 2010 and has provided $7.6 billion to the 18 states, plus the District of Columbia, hit hardest by the housing crisis. The program allows Hardest Hit Fund programs are locally-tailored to assist struggling homeowners in their communities; these programs are designed and administrated by each state's Housing Finance Agency (HFA). State HFAs have until the end of 2017 to utilize funds allocated under the Hardest Hit Fund.
While the Land Conservancy does not demolish houses, it does advocate for the removal of vacant and abandoned homes in order to revitalize and create safer, healthier neighborhoods.
Rokakis noted, "It is our hope that the Land Conservancy's work to establish land banks and conduct municipal property surveys across the state will better enable Ohio communities to maximize the impact the Hardest Hit Funds they receive."