Join us for an evening with Ian Adams as he presents his virtual program Fungus Among Us. Ohio is home to more than 2,000 different kinds of wild mushrooms.
Many are inedible, but a few are delicious. Some mushrooms are toxic, and a small number are deadly poisonous. Mushrooms are fungi, which play an important role in many of the foods we eat, the beverages we drink, and the drugs used to treat many illnesses and injuries. Fungi are also an indispensable part of the soil, and many of them make beautiful subjects for close up photography. In this program, illustrated with dozens of color photos, Ian introduces us to the fascinating world of Ohio's mushrooms.
Advanced registration is required.
Event details:
Tuesday, April 18 from 6:30 to 8 pm ET
Presenter: Ian Adams
Where: Zoom Webinar (link sent to those who register)
FREE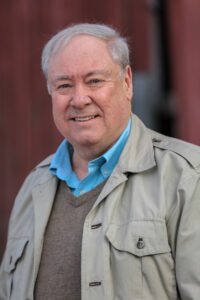 About Ian Adams
Ian Adams is an environmental photographer, writer and educator specializing in Ohio's natural, rural, historical and garden areas. Twenty-three books of his color photography have been published, and he has produced more than 65 Ohio calendars and conducted over 200 seminars and workshops in nature, garden, and digital photography throughout North America. He was an adjunct lecturer at Ohio State University's Agricultural Technical Institute in Wooster, Ohio where he taught horticultural photography for 10 years. Ian shares his home in Cuyahoga Falls, Ohio with a Tuxedo cat, Spicer, a Maine Coon cat, Madeline, and a variety of cameras.
Register here:
Organizer: Renee Boronka, rboronka@wrlandconservancy.org, 216-533-8761