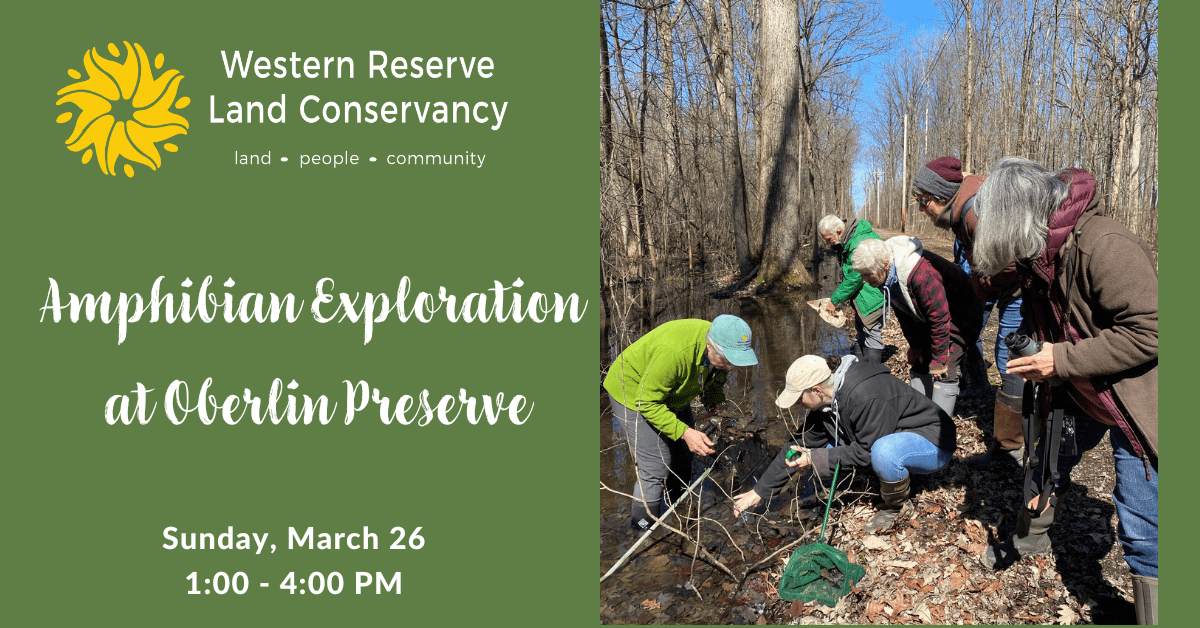 Join us as we visit the spring ponds of our Oberlin Preserve. These pools fill with water each spring and typically dry out by summer. They are very important in the life cycle of many animals. We'll dip our aquatic nets into the water and have close up looks at their resident critters, such as frogs, salamanders, snakes, and many teeny tiny aquatic species.
We also plan to tour you on our newly installed boardwalk which will lead you into the center of the rich, wet woods of our Oberlin Preserve.
Advanced registration is required.
Event details:
Sunday, March 26, 2023
1:00 to 4:00 PM
Leaders: Judy Semroc, Field Biologist & Naturalist and Kate Pilacky, Land Steward at the Land Conservancy
Fee: Free
Limit: 30
Location: Directions will be sent to registrants. The preserve is on the south side of Oberlin, OH.
Register here:

Organizer: Renee Boronka, rboronka@wrlandconservancy.org, 216-533-8761
PLEASE NOTE: You may be photographed or recorded by the Western Reserve Land Conservancy during this event. Your image or words may be used in materials prepared by or for the Land Conservancy, including marketing related materials.