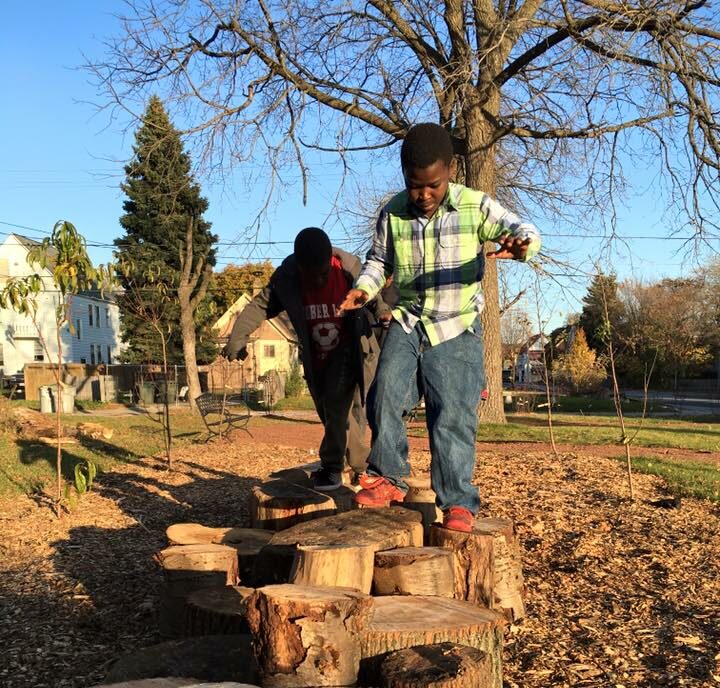 Western Reserve Land Conservancy Receives Additional Funding to Connect Cleveland Kids to Nature and Green Spaces
December 21, 2021
Cleveland kids will soon have better access to outdoor recreation and learning opportunities thanks to funding from Cities Connecting Children to Nature (CCCN), a joint initiative of the National League of Cities and the Children & Nature Network, which supports local communities in their efforts to increase equitable access to nature. Connecting children to nature improves children's health and well-being and enhances academic achievement. The funding will complement Western Reserve Land Conservancy's ongoing efforts to create outdoor curriculum that will get kids outside and engaged.
Launched in 2016, CCCN will now add Cleveland to more than 40 other cities nationwide developing policies, programs, and infrastructure to connect children to nature more equitably.
"Nature play promotes children's intellectual, emotional, social and physical development. And by being outside, surrounded by nature, children experience a dynamic environment that stimulates all their senses," said Renee Boronka, manager of conservation education and outreach at the Land Conservancy. "We'll be collaborating with city officials, community nonprofits, and many other partners to create a variety of green play areas throughout Cleveland."
As grant recipient, the Land Conservancy will bring together local, municipal, and regional organizations sharing a similar vision to collaborate on equitable nature connections. Working together, the partners' mission will be to leverage funding, advance policies, and share knowledge to bring nature's benefits to more children, particularly children of color and those from low-income communities. While time outdoors benefits all children, access to nature has the greatest positive impact on marginalized youth and those in poverty.
The effort will prioritize communities where children lack access to parks and greenspace, and will engage organizations that represent communities underrepresented in the outdoors.
The 26-month grant period includes technical assistance from CCCN experts, as well as grant funding, to support the region in engaging municipal leaders to implement nature connection strategies.
The COVID-19 pandemic has highlighted the importance of access to safe, outdoor greenspaces within walking distance of resident's homes. Nature has become more critical than ever. The Land Conservancy – which launched #GetOutsideOhio at the beginning of Covid lockdowns, an outreach campaign designed to promote publicly accessible Signature Parks and Preserves managed by the nonprofit – continues to see huge attendance at a half dozen properties across the region.
Matt Zone, senior vice president of the Land Conservancy and former president of the National League of Cities during his tenure as a Cleveland City Councilman, will also provide guidance to implement the grant award. He envisions working with a diverse team including the Cleveland Metropolitan School District, the City of Cleveland, Cleveland Parks + Greenspace Coalition, and other local nonprofits.
"The Western Reserve Land Conservancy is excited to serve as a regional convener for this initiative," Zone said. "Our mission will be to work with civic leaders and elected officials to hold them responsible for making high quality greenspaces and parks a priority, to invest in and support them accordingly, and to invite participation and inclusion from local residents."
The National League of Cities is an organization comprised of city, town and village leaders that are focused on improving the quality of life for their current and future constituents. With over 90 years of dedication to the strength, health and advancement of local governments, NLC has gained the trust and support of more than 2,000 cities across the nation.
"CCCN is excited to collaborate with Western Reserve Land Conservancy because it gives us an opportunity to explore how land conservancies can contribute to how people access and experience public lands," said Monica Lopez Magee, senior vice president of Cities and Community Engagement. "The pairing of how we care for the land with how people experience the land is a powerful path forward for the region."
Western Reserve Land Conservancy is one of several organizations nationwide receiving the latest round of technical assistance and grant funding from CCCN. The other organizations are: Los Angeles STEM Collective, Lower Columbia Nature Network, Regional Plan Association, Texas Children in Nature Network, and UTAH Office of Outdoor Recreation.