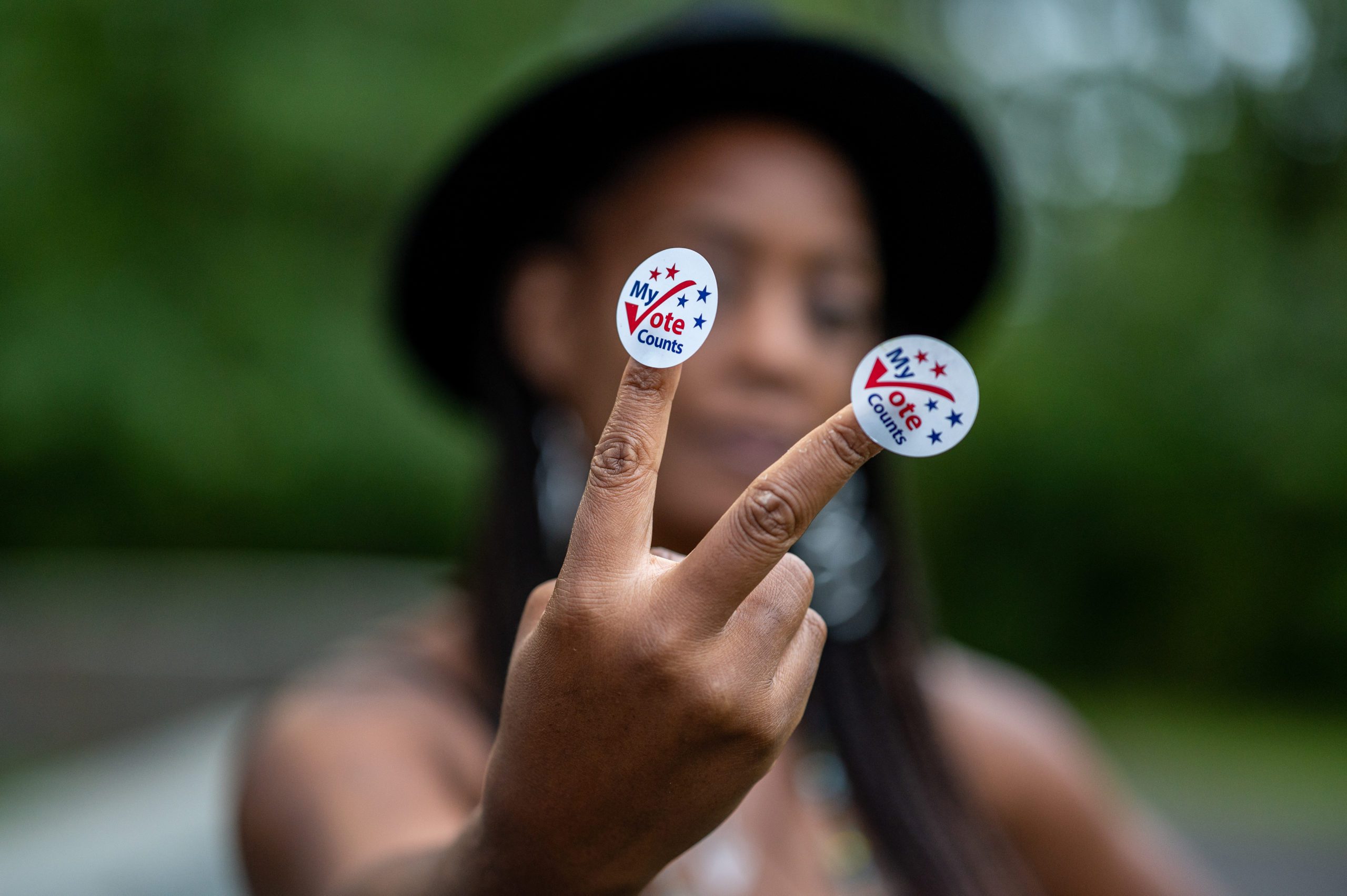 Western Reserve Land Conservancy Encourages Staff to Volunteer at the Polls on Election Day
October 22, 2020
Contact: Jared Saylor, jsaylor@wrlandconservancy.org; (440) 528-4178
MORELAND HILLS, OH (October 13, 2020) – Western Reserve Land Conservancy – Ohio's largest land trust – is providing employees paid leave to volunteer at polling sites on Election Day. This year's election will be affected by the coronavirus pandemic; customarily many poll workers are elderly which puts them at much higher risk of infection and poor health outcomes. The Land Conservancy's goal is to enable its younger employees to fill in for those who will be forced to sit out this Election Day. This is a first for the Land Conservancy, and is a direct response to challenges associated with the pandemic.
"Our democracy is built upon our right and our responsibility to cast our vote," said Western Reserve Land Conservancy's president and CEO Rich Cochran. "This year has forced many of us to adapt to a constantly changing landscape. There is a well-documented risk that many places will face a shortage of Election Day poll workers. Despite the challenges of 2020, one thing remains certain: Americans must have every opportunity to cast their vote. I am proud our employees are volunteering on Election Day to make sure that our enduring democracy continues to thrive."
Western Reserve Land Conservancy is a nationally accredited land trust that has permanently conserved more than 62,000 acres of property. The Land Conservancy works with private and public landowners to preserve natural areas and farmland, and to create healthy urban communities. Staff work with a great diversity of partners, from rural family farms, to urban community development corporations, to county parks, and many others.
"I have voted in every election since I was 18 years old," said Isaac Robb, director of urban projects at Western Reserve Land Conservancy. "My grandmother always worked the polls and was so proud of our voting process. If I can help by volunteering at my local polling station, it is the least that I can do. I deeply appreciate the Land Conservancy prioritizing this and granting staff paid leave to work the polls."
###
About Western Reserve Land Conservancy
The nationally accredited Western Reserve Land Conservancy — the largest local land trust in Ohio—provides the people of northern and eastern Ohio with essential natural assets through land conservation and restoration. The Land Conservancy has preserved natural areas and working farms in 26 counties across Ohio. Its urban program, Thriving Communities, works statewide to clean and green urban centers devastated by the foreclosure crisis. To date, the Land Conservancy has permanently preserved more than 775 properties totaling 62,000+ acres; created more than 175 public parks and preserves; led the efforts to create 57 county land banks across Ohio; as well as planted and distributed more than 14,000 robust trees in Cleveland. For more information, please visit www.wrlandconservancy.org