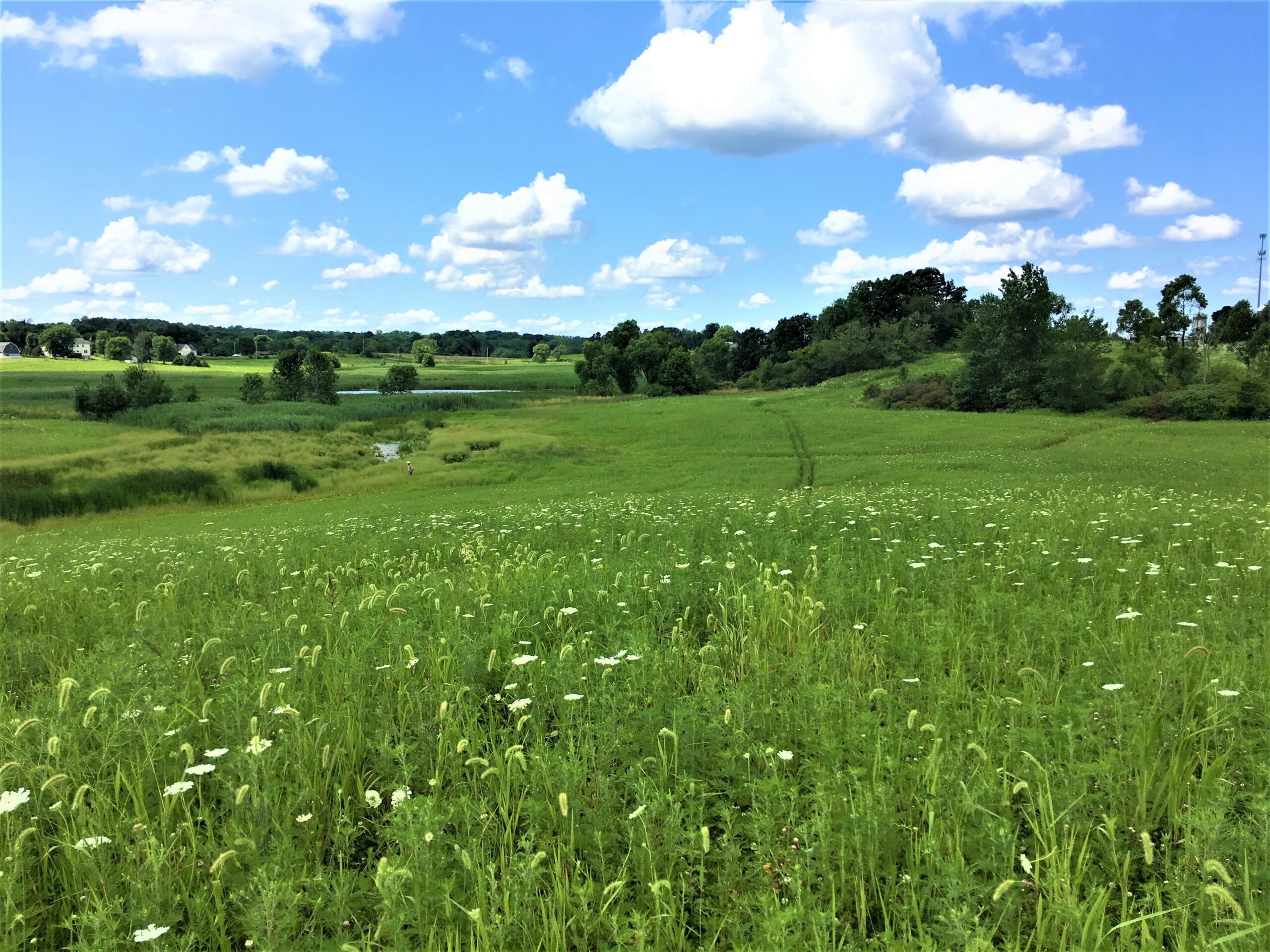 Western Reserve Land Conservancy Closes 2022 with a Conservation Milestone
February 24, 2023
Western Reserve Land Conservancy closed out 2022 with some exciting conservation news: the nonprofit has now recorded the permanent protection of more than 70,000 acres of public and private land in Ohio. With the conservation of 2,715 acres at 36 properties in 2022, the Land Conservancy has now conserved 70,350 acres at 883 properties in 28 counties of Ohio. For context, 70,000 acres, is an area 4,117 times larger than First Energy Stadium, the home of the Cleveland Browns, and 130 percent larger than the entire City of Cleveland.
"This is a conservation milestone, a major accomplishment for our organization but an even greater asset for the people of Ohio now and for future generations," said Rich Cochran, president and CEO of Western Reserve Land Conservancy. "To think that over three decades our organization has grown from a small group of concerned citizens wanting to preserve the beauty of the Chagrin River Valley to a national leader in conservation, preservation and restoration is simply amazing. Our staff, trustees, donors, partners and landowners are working together to create a shared vision of thriving, healthy communities nourished by vibrant natural lands, working family farms, and healthy cities."
Founded in the Chagrin Valley in 1987, today the Land Conservancy is the product of a dozen mergers, including the largest ever merger of land trusts in 2006. The organization's CEO, Rich Cochran was hired in 1996 as our first full-time employee.
Additional accomplishments for the year include a robust environmental education program, hundreds of trees planted and distributed in and around Cleveland, and a lasting commitment to diversity, equity, inclusion and justice.
In 2018, to support this important work and accelerate the pace of conservation, the Land Conservancy embarked on an ambitious effort to raise $50 million in a comprehensive fundraising campaign to Conserve, Connect, & Sustain. At the end of 2022, the organization has secured $47 million and anticipates meeting the full fundraising goal by June 30.
"The Conserve, Connect, Sustain fundraising campaign will guarantee that the lands we protect today will remain protected for future generations," said Cochran.
Conservation and education are critical
In addition to conserving natural landscapes, working family farms, and urban greenspaces, Western Reserve Land Conservancy is committed to nurturing a lifelong love for our natural world by providing nature-based programming year-round for people of all ages. The goal of our educational opportunities is to help current and future generations develop a deeper understanding and appreciation for our natural world, ultimately leading to its protection.
During 2022, at a variety of events including Vibrant Places hikes, Field Explorations, Virtual Programming, our wildly popular Biodiversity Symposium, and our youth-oriented Nature Quest series, the Land Conservancy hosted over 550 participants at 27 in-person events. Thousands more joined virtually to hear from nationally-renowned scientific experts on a variety of nature topics.
"The parks and preserves we've helped create and expand are some of Ohio's greatest natural treasures," said Renee Boronka, manager of conservation education & outreach at Western Reserve Land Conservancy. "We want to engage people in ways that will be educational and inspiring, building a lifelong appreciation for nature and all that it provides. We think of our conservation work in terms of generations, so creating opportunities for people young and old to experience the beauty and solace of nature is critical to our mission."
Reforesting the Forest City
The Land Conservancy's Reforest Our City program plants, distributes and maintains thousands of trees in Cleveland. In 2015, the City of Cleveland released the Cleveland Tree Plan, and the news was dire: Cleveland's tree canopy had dwindled to only 18%, and would drop below 14% by 2040. Without immediate action, the Forest City would no longer have an urban forest.
In 2022, Western Reserve Land Conservancy planted 254 trees at 23 different planting sites; 54% of these trees were planted in our program's target neighborhoods, areas with little tree canopy, high poverty rates, and a history of discrimination. During these community tree plantings we were able to work with 202 volunteers for a total of over 1,082 volunteer hours. These newly planted trees will not only restore the environment to a healthier state but improve neighborhoods and the lives of residents as well, creating a greener, healthier, and more beautiful community. Each new tree planted moves one step closer to reversing Cleveland's tree canopy loss and provides tremendous health and climate benefits. In addition to planting and distributing trees, the Land Conservancy is a leader in nurturing trees (weekly watering and mulching) for at least three years after they are planted to ensure their success in an inhospitable environment for young trees.
Over the next 20 years, the trees planted and given away by Western Reserve Land Conservancy in 2022 will:
Sequester over 235,400 pounds of carbon dioxide equivalent (CO2-eq)
Intercept over 1,660,600 gallons of stormwater
Remove over 975 pounds of air pollutants including carbon monoxide (CO), nitrogen dioxide (NO₂), ozone (O₃), sulfur dioxide (SO₂), and particulate matter (PM₁₀)
Save neighborhoods over $5,300 annually in fuel and electricity costs
Contribute to the reduction of noise pollution and the heat island effect in the City of Cleveland
"Planting trees in an urban setting relies upon partnership and trust with each community," said Elizabeth Grace, who serves as Chair of the Cleveland Tree Coalition member group and as director of urban fundraising at the Land Conservancy. "Our organizational ability to develop and maintain genuine partnerships with the neighbors, CDCs, and community leaders is the key to our success. We have many more trees to plant and maintain, but we are on our way towards a healthier and greener Cleveland."
A lasting commitment to Diversity, Equity, Inclusion & Justice
Western Reserve Land Conservancy also completed a comprehensive Diversity, Equity, Inclusion & Justice (DEIJ) Strategic Plan, a roadmap for the organization's enduring commitment to these principles in our workforce, workplace, and the marketplace and communities we serve. The report includes 16 action strategies to be accomplished over the next five years.
"On this journey, we also confirmed through our work that people and all organizations of people are a reflection of cultural and environmental forces," the report states. "Within our service area there exists inadequate green space, tree canopy, and green infrastructure in urban areas and in rural communities that lack resources; inequitable distribution of conservation and restoration funding and projects; and numerous locations where people with disabilities do not have equal access to natural resource amenities."
As a regional and national leader in the conservation community, the Land Conservancy is grateful to be part of an ever-growing community that is addressing these historic disparities.