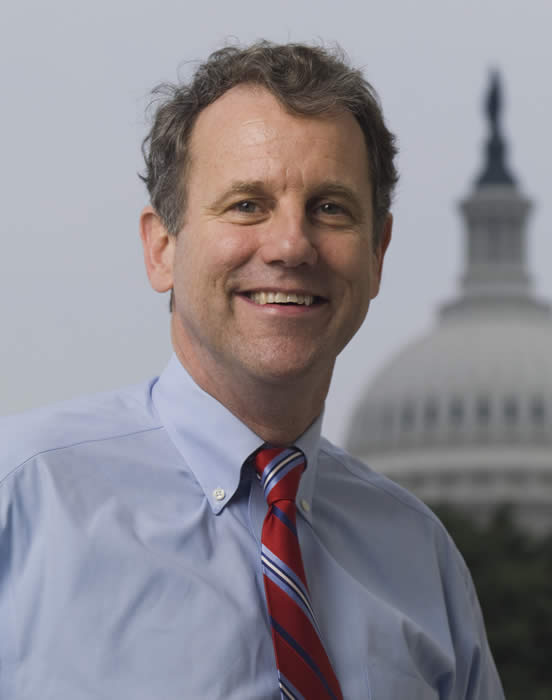 Sherrod Brown is keynote speaker at Ohio Land Bank Conference
August 11, 2014
U.S. Sen. Sherrod Brown will deliver the keynote address at the fourth annual Ohio Land Bank Conference on Friday, Sept. 12, 2014 at The Westin Hotel in Columbus.
The conference, a gathering of local, regional and national leaders on the topic of urban land use and revitalization, takes place Sept. 11-12 and is sponsored by Western Reserve Land Conservancy's Thriving Communities Institute, which is working statewide to revitalize Ohio's cities.
"We are excited that Sen. Brown has accepted our invitation to speak and I know our attendees will energized by this announcement," said Jim Rokakis, a Land Conservancy vice president and director of Thriving Communities Institute.  "Once again, this conference will be a must-attend event for all those who are interested in the future of Ohio cities that were devastated by the foreclosure crisis."
The keynote speaker at last year's conference was Ohio Attorney General Mike DeWine.
The conference is geared toward a wide range of participants, including representatives of community development groups, housing agencies, local governments and urban planning groups. It will feature speakers and panel discussions on a wide range of topics, including land bank strategies, community engagement, greening and reforestation projects and more.  The idea is to share practices and findings in order to continue the progress already being made in Ohio's communities.
The cost for those who register by Aug. 31 is $150 for the full conference and $100 for one day only.   Late registration rates are $175 and $125. For additional conference information or to register, visit www.thrivingcommunitiesinstitute.org or contact Kate Hydock at (216) 515-8300 or khydock@wrlandconservancy.org.
Since it was founded in 2011, Thriving Communities has helped form county land banks around the state – there are now twenty-two – and has helped secure more than $232 million in demolition funds for cities devastated by the foreclosure crisis.  In addition, Thriving Communities conducts vacant property surveys on behalf of cities and recently kicked off an urban reforestation program in Cleveland.