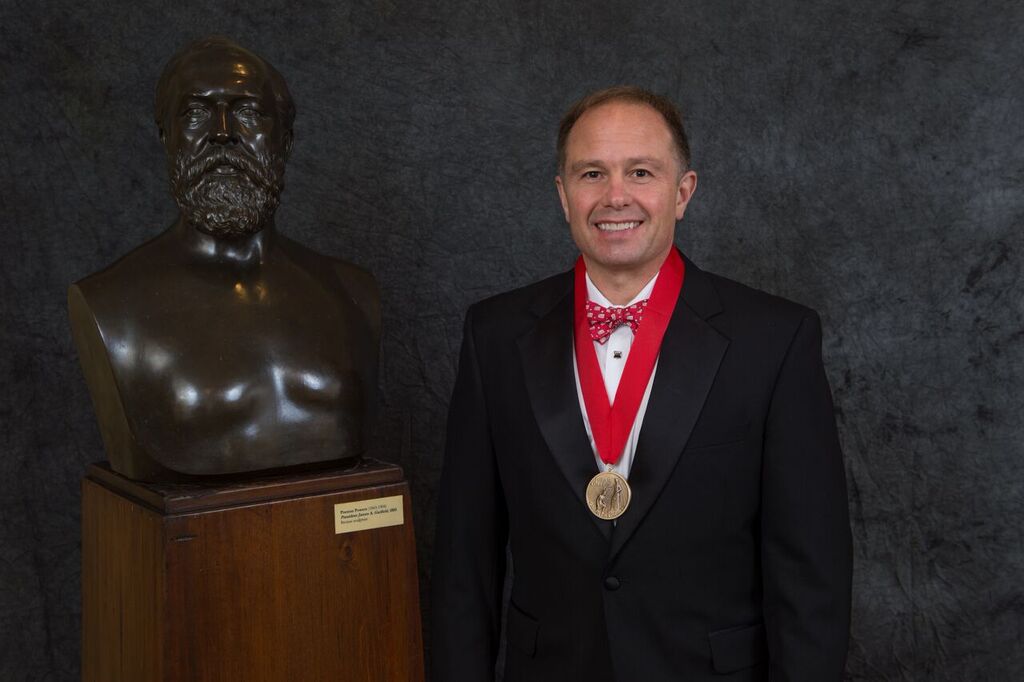 Rich Cochran inducted into the Hiram College Garfield Society
October 21, 2017
On Oct. 20, Hiram College inducted Rich Cochran, president and CEO of Western Reserve Land Conservancy, into the Garfield Society.
Established by the Hiram College Board of Trustees and named for James A. Garfield, the Garfield Society honors individuals who have demonstrated significant professional achievement and whose efforts have substantially enriched their communities. Membership in the Garfield Society is the equivalent of receiving an honorary degree from another institution of higher learning.
Larry DeYoung, Jennifer Schuller, Raymond Smiley, and alumnus Harry John Visser were also inducted into the Garfield Society at the Oct. 20 event. Some 500 individuals have been inducted into the Garfield Society over the years.
Cochran presented the keynote address and the induction ceremony entitled, "Designing Urban Areas that Nurture Healthy People."