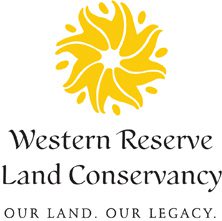 Owners protect Upper Vermilion and Huron rivers
October 8, 2009
Less than a year after they attended a Land Conservancy presentation on conservation easements, three property owners have agreed to preserve more than 100 acres in the Upper Vermilion and Huron River watersheds.
Larry Robertson of Ashland County, who preserved 69 acres, and Gene and Janice DaGiau of Huron County, who protected a 35-acre tract that was once a church camp, have donated conservation easements. The easements will be held by the Land Conservancy.
"These landowners should be commended for their commitment to preserving their beautiful properties," said Andy McDowell, director of the Land Conservancy's Firelands Field Office.
The Robertson property lies just north of the town of Bailey Lakes near Savannah, where Mud Lake, considered the Vermilion River's primary source, is found. Though primarily comprised of former farmland, areas of the property have been replanted with a mixture of hardwoods and evergreens through the Federal Conservation Reserve Program.
At its western border, Robertson's property crosses into a large woodlot containing mature specimens of American beech, hickory and oak. Here, a two-acre lake drains into the headwaters of the Vermilion River, which in turn flows along the entire eastern border of the property.
Robertson's land is near several other protected properties. Just four miles to the west is the 187-acre Fowler Woods State Nature Preserve. Three miles to the north is another Land Conservancy easement, an 80-acre property owned by Jean Stell.
The DaGiau property lies along Greenwich-Milan Townline Road in Fairfield Township. Primarily comprised of woodlands, a single 15-acre lake also stands on the property, complete with wetland habitat on its southern edge. The Lake drains into a headwater tributary to the East Branch of the Huron River. The property is adjacent to the 16-acre Oney property, a large wetland area protected with a conservation easement in 2008.
Gene and Janice DaGiau have always thought of their land as a wildlife sanctuary, and manage it as such. Historically, the property served as a church camp that ceased operations several decades ago. Today, the DaGiaus continue to maintain one of these camp structures as a vacation cabin.
The nonprofit Land Conservancy, which works to protect the scenic beauty, rural character and natural resources of northern Ohio, was formed in 2006 by the merger of eight local land trusts. It has preserved 251 properties and 15,390 acres in its 14-county service region.