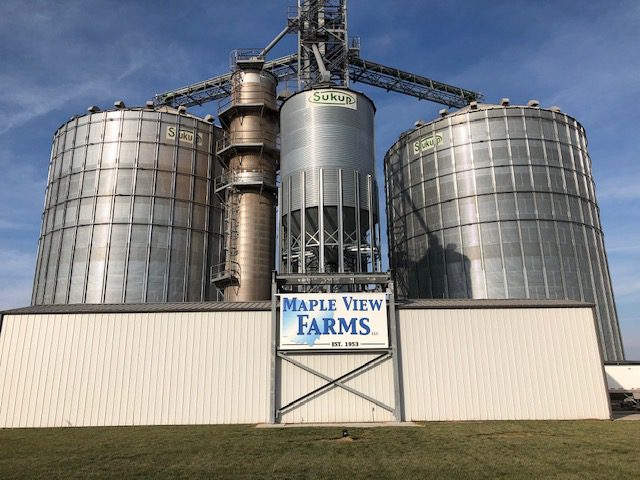 One Square Mile of Family Farmland Preserved
February 1, 2019
The opportunity to preserve more than one square mile of Ohio's most productive farmland today is rare.
Yet in 2018, Keith and Natalie Edwards donated a conservation easement on 656 contiguous acres of their Sandusky County farmland to Western Reserve Land Conservancy. This marks the second largest contiguous tract of land to be preserved in the Land Conservancy's western region.
"Farming is my blood," remarked Keith Edwards. His father grew up on a farm and bought the original family property upon which Keith, Natalie, and their children have grown the Maple View Farms LLC operation. Today, they own more than 3,000 acres and farm a total of 5,200 acres, typically planted in corn and soybeans, and occasionally winter wheat.
"We're a small family who operates a big farm," he explained, "and our goal is to make sure this land continues to be farmed."
After seeing the signs of urban sprawl, the Edwards family looked into way to ensure their land would remain farmland forever. They spoke with local farmers and eventually reached out to Western Reserve Land Conservancy.
"When the land slated for conservation is the family business, decisions and discussions to preserve it can be complex and take significant time," explained Andy McDowell, vice president of western field operations for the Land Conservancy. After years of deliberation, the family decided on preserving this section of their farming operation located in southeastern Sandusky County near the City of Clyde. Plans are already underway to preserve a second tract of land. McDowell added, "We commend the Edwards family for their decision to conserve this sizable tract of productive farmland and look forward working with them on future projects."