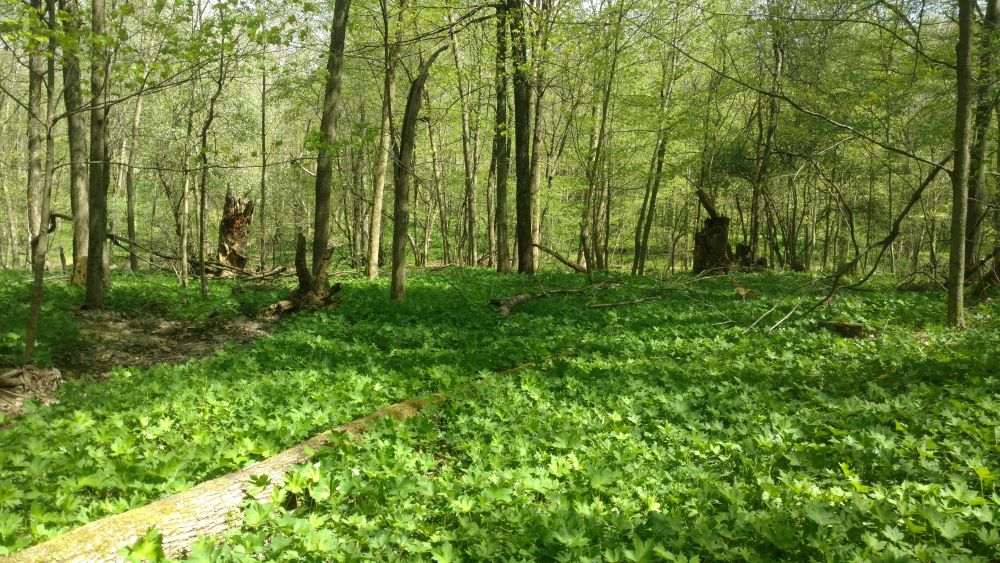 Nordson Corporation Purchases Carbon Credits from Local, High-Value Urban Forest Preservation Project Completed by Western Reserve Land Conservancy
May 11, 2023
Western Reserve Land Conservancy and the Nordson Corporation are excited to announce that Nordson Corporation has purchased carbon credits from Western Reserve Land Conservancy which will offset a portion of the carbon emissions from the Ohio-based, global manufacturing company and help to preserve over 100 acres of Ohio forest.
"Conservation and carbon sequestration go hand-in-hand on a project like this," said Alex Czayka, Chief Conservation Officer at Western Reserve Land Conservancy. "An urban forest that could have been logged and developed will now remain untouched and publicly accessible thanks to the support of the Nordson Corporation. Their corporate commitment to address climate resiliency by offsetting their own carbon footprint is inspiring."
"Nordson is proud to have invested in forest conservation offsets equivalent to 100% of our 2021 Scope 1 and Scope 2 emissions for our Westlake headquarters through this exciting preservation project with Western Reserve Land Conservancy," said Zachary Robock, Senior Corporate Counsel and a strategic leader for sustainability efforts at Nordson. "We are pursuing nature-based carbon offsets in parallel with other climate action strategies to reduce our overall emissions, including energy efficiency improvements, onsite clean energy generation, and clean energy procurement from offsite sources. Protecting our local forests also helps to protect biodiversity and improve water and air quality in our community."
"With the majority of the U.S. population in cities and towns, it is imperative that we create livable communities that support the health and well-being of all residents. Trees are one part of the equation in building a future for everyone to thrive," stated Mark McPherson, Executive Director and Founder of City Forest Credits. "We are proud to work with nonprofits like Western Reserve Land Conservancy to register urban forest carbon offsets and certify their impacts, and enable us to contribute to climate action and improve community well-being through investments in quality projects."
About the Project
The 132-acre Sandy Cross Forest is located in the Mansfield metro area. The Land Conservancy purchased the property from a private land owner and recorded a conservation easement to prevent development and to explicitly protect the trees from removal. Forests of this size are becoming increasingly rare in Richland County, and surrounding forested land is being converted into non-forest uses from continued urban expansion. The project contains a diverse, 85-year old forest including yellow poplar, sugar maple, oak, black cherry, and pine. Preservation of this forest will offer a wide variety of community and conservation benefits, and by virtue of its location in an urban area, deliver these benefits directly to where thousands of Northeast Ohioans live, breathe, work and play.
The perpetual protection of the forest in an area zoned for residential development helped qualify this project as a carbon credit project through City Forest Credits carbon registry. By selling carbon credits to a company seeking to offset their carbon emissions, the Land Conservancy commits to restricting timber harvests while providing a new source of funding for land conservation and long-term stewardship. Over the next 40 years, the project's established tree canopy is expected to provide $11.6 million worth of ecosystem services such as rainfall interception, improved air quality, and reduced energy costs.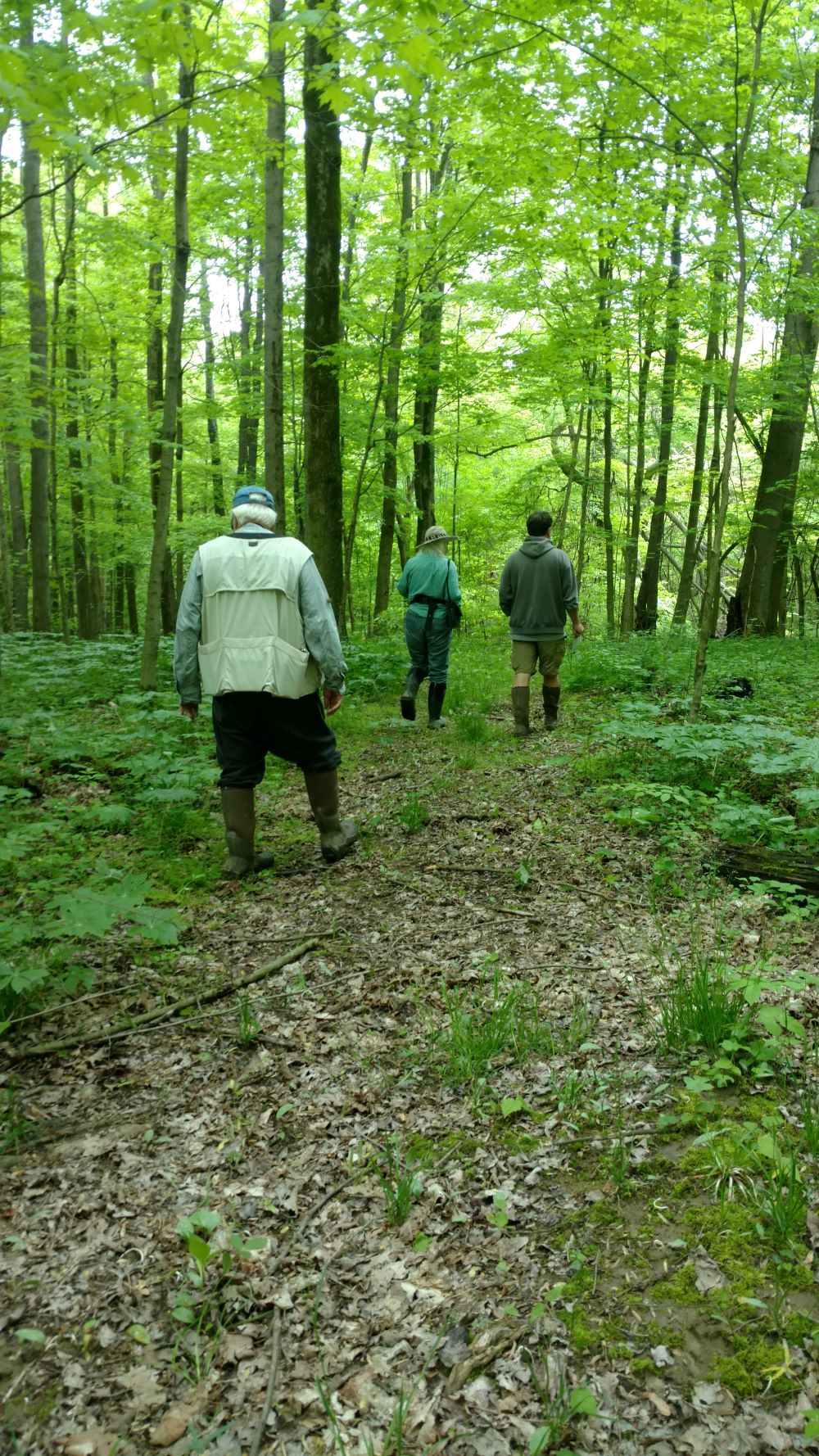 What is a Carbon Credit?
A carbon credit represents ownership of one metric ton of carbon dioxide (CO2) equivalent that can be bought, sold, or traded. Entities from organizations, cities, and even individuals can purchase carbon credits to offset their carbon emissions.
City Forest Credits (CFC), a national non-profit carbon registry, exclusively registers projects and issues credits from metropolitan-area forest projects. CFC's carbon crediting process offers a systems and accountability approach that ensures high-quality urban forest projects. This approach includes the quantification of ecosystem values like storm water reductions, energy savings, and air quality benefits, as well as description of science-based social equity and human health impacts. CFC empowers businesses to take local action to plant and protect trees through carbon offsets and impact certification.
CFC was founded in 2015 to respond to the lack of public funding for declining city forests, and inequitable distribution across neighborhoods. With a collaborative cross-sector team, and guidance from urban forest leaders and science experts, CFC developed two rigorous science-based approaches to enable the private sector to contribute to local climate action and enrich our communities. Companies can purchase carbon offsets from urban forest projects, or invest in certified planting projects. CFC has registered 40 projects, representing over 200,000 trees planted, 1,200 acres preserved, and over 290,000 metric tons of CO2 stored over the lifetimes of these valuable city forest projects.