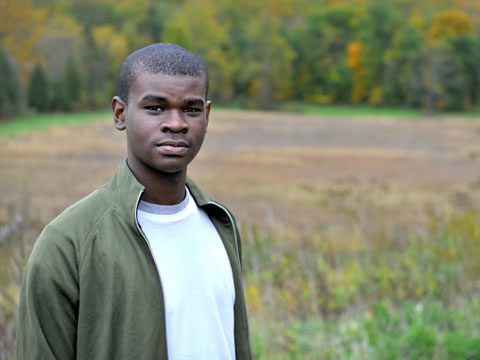 More chances to enjoy nature
December 2, 2009
Dontez, 16, of Medina, joined a Boy Scout troop when he was living in Cleveland's St. Clair Avenue neighborhood. The first time he went on a campout, he was hooked.
"I never had s'mores before, I'd never been around a campfire and I had never slept in a tent. I found out I liked it," he said.
Today, Dontez, a sophomore at Medina High School, is an avid camper who enjoys spending time outdoors. While he is a good athlete – Dontez is a long jumper in track, a third baseman in baseball and a small forward in basketball – he is just as much at home in nature.
"I love the smell of the campfire. The bugs, not so much," he said with a laugh. Dontez was happy to learn the Land Conservancy, Medina Township and the Medina County Park District had preserved a 20-acre tract on Weymouth Road (state Route 3) for a new county park. The land is just across the street from Blakslee Park, where Dontez plays summer baseball. "That's awesome, it really is," he said. "I just think going to a park or being outside is better than staying inside at home, playing (video) games and doing the same old things."