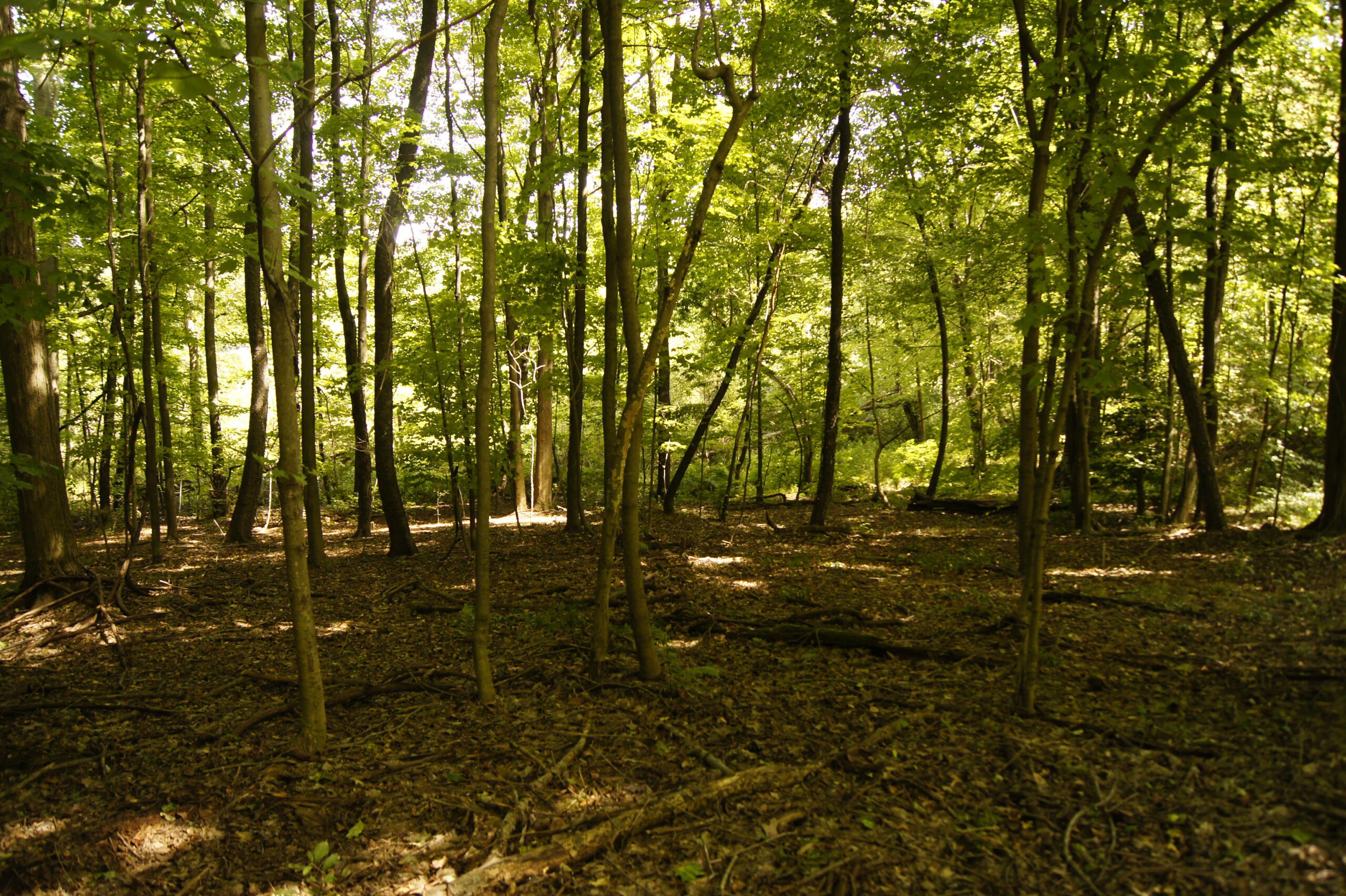 Mill Creek MetroParks adds 19 acres to Egypt Swamp Preserve
November 18, 2015
Western Reserve Land Conservancy recently partnered with Mill Creek MetroParks to add 19 acres to the park district's Egypt Swamp Preserve in southern Mahoning County, a project more than three years in the making.
The Land Conservancy holds a conservation easement on the property, which permanently protects approximately 2,300 linear feet of Middle Fork of Little Beaver Creek and tributaries, as well as 19 acres of forest, forested wetlands and emergent wetlands. Middle Fork of Little Beaver Creek is a tributary of the Ohio-designated Wild and Scenic Little Beaver Creek.
The Land Conservancy applied for and was awarded Clean Ohio funding on behalf of Mill Creek MetroParks, which now owns the property. The park district plans to add the property to the nearby Egypt Swamp Preserve, a 58-acre public nature preserve.
The protected property was formerly owned by Cheryl Mattevi, an adjunct geology professor at Kent State University: Salem Regional Campus. A lifelong conservationist, Mattevi welcomed the opportunity to protect the property from future development and open it to the public for recreation and nature study.
"Mill Creek MetroParks is excited to partner with the Western Reserve Land Conservancy to preserve this important property," states Justin Rogers, planning manager for the MetroParks. "Expanding protection of high quality natural habitat advances the MetroParks' mission of providing park, recreational, and open space facilities of regional significance. Also of great importance is strengthening watershed-level planning and protection in southern Mahoning County, and through acquisition of this property and enhancement of the Egypt Swamp Preserve, those objectives are achieved."
"This property has outstanding natural resource conservation value," said Brett Rodstrom, vice president of eastern operations for the Land Conservancy. "The various habitats there – forests, wetlands, floodplains and high-quality streams – provide shelter, food, and nesting areas for birds, fish, small and large mammals and other wildlife. We are grateful for the opportunity to work with both Cheryl Mattevi and Mill Creek MetroParks on this terrific project."
Mill Creek Park was established in 1891 by Volney Rogers as the first park district in Ohio. In 1989, the diverse lands now known as Mill Creek MetroParks officially became a metropolitan park district, providing visitors of all ages the opportunity to relish "the gem" of Mahoning County. From the casual visitor to the local explorer, Mill Creek MetroParks offers a natural escape and recreational activities for the enjoyment of all ages.